Amnesty International Write for Rights to fight human rights abuses
Collins Maina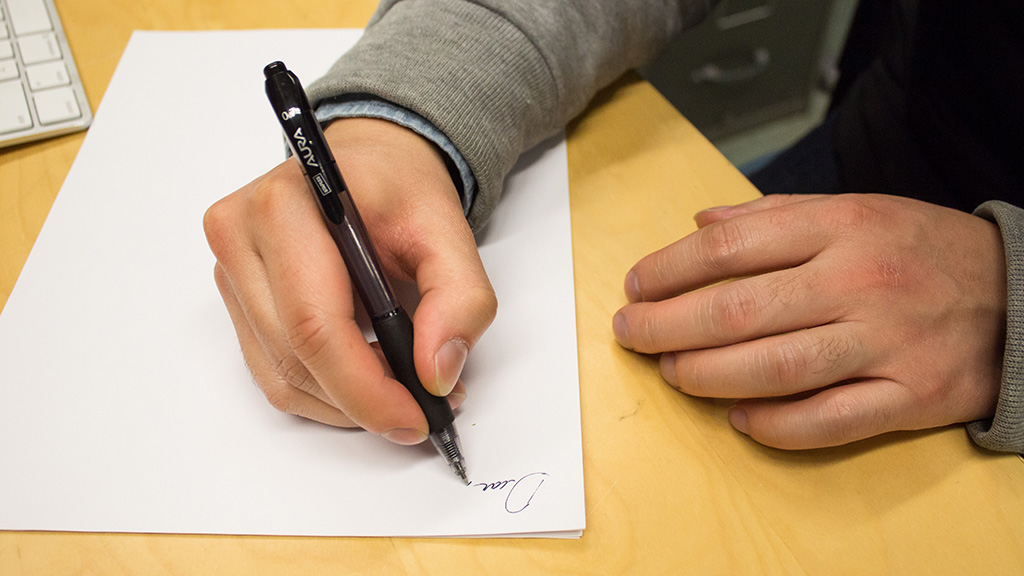 Words can be more powerful than people think.
The University of Alberta and Edmonton Amnesty International chapters teamed up for the Write for Rights campaign on Nov. 30. The Write for Rights campaign is an Amnesty International initiative that occurs around the world, which urges people to write letters to show solidarity for those suffering from human rights abuses.
The event aimed to raise public awareness of such cases at four locations across Edmonton which included Good Earth Café by the U of A.
Amnesty International Edmonton Event Coordinator Jonn Kmech noted that the campaign is usually linked with International Human Rights Day on Dec. 10. He said the two chapters decided to do it on Nov. 30 to encourage student participation so it wouldn't fall in the middle of final exams.
This year, the global campaign is focusing on nine cases that people can support. This includes the case of Saudi Arabian online activist Raif Badawi, who was sentenced to 10 years in prison and 1,000 lashes for blogging.
Kmech said they are writing to pressure government figures and politicians to either release political prisoners, get them medical attention or access to a lawyer.
"Letter writing is a very direct form of action," Kmech said. "You are able to help somebody across the world, and it has been shown over the years to work."
Amnesty researchers have found to have a one-third success rate with letter writing, he said. Thus, the prisoner is either released, their conditions in prison are improved, or they are taken off of death row.
Sometimes, people can write directly to the person in the prison, which could raise their spirits, Kmech said.
"Sometimes its not a big win, but its a little victory, and those are important," he said.
But this event is not just constant letter writing, Kmech said, as it also gives people a chance to socialize and make connections.
U of A Amnesty International President Samina Sana said they defend human rights by lobbying through writing letters to politicians, governments and individuals.
"Its very much this idea of connecting with the world in a more empathetic way," she said.
Sana said that writing letters is powerful as it's the least that society can do to support people in such cases.
One of the long running cases is aimed at ending violence against aboriginal females. The U of A chapter has been sending letters to government officials the last four years to pressure them to look into the public inquiry and "see the big picture," Sana said.
The U of A's Amnesty International chapter was unable to carry out a campus or citywide campaign in 2013. As a result, she hoped that this year's campaign would broaden students' scope of thinking and enable them to look at problems that aren't just their own.
"I want to encourage a campus that is more empathetic and connected to the idea of human rights," she said. "I feel like it is something that needs to be talked about more often."