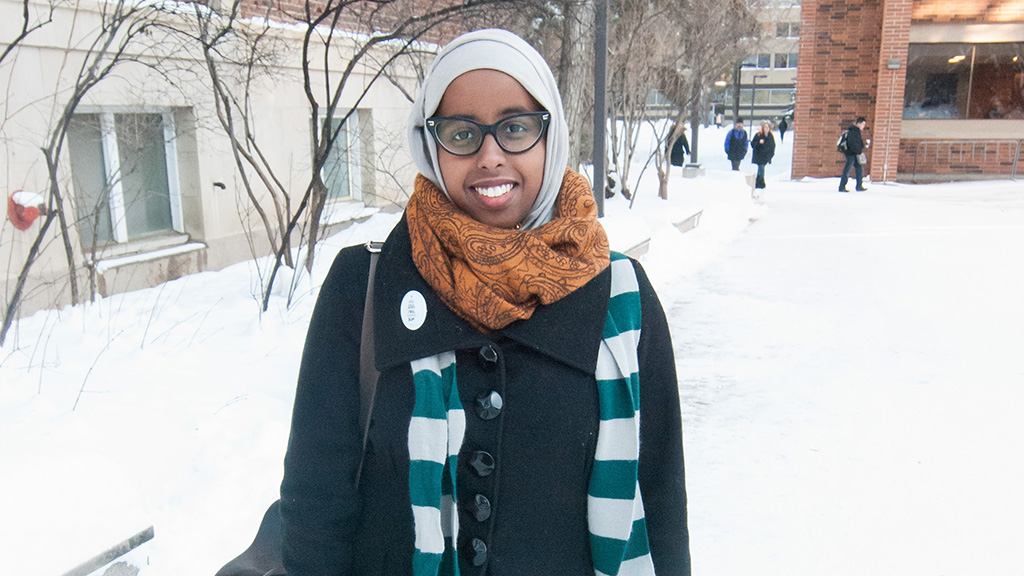 Adna Ali
Education 3rd year
Describe what you're wearing.
Black boots from Shoe Company, Tan pants from H&M, a floral dress from Forever 21 and a Slytherin scarf.
What's your favorite thing you have on?
My glasses and my hijab, you can accessorise with glasses and show your personality, and I really the hijab because it's very modest religious belief and I think to wear it in today's culture and society is empowerment.
What do you like most about winter fashion?
Layers. I'm almost always covered so winter means more layers and it's good