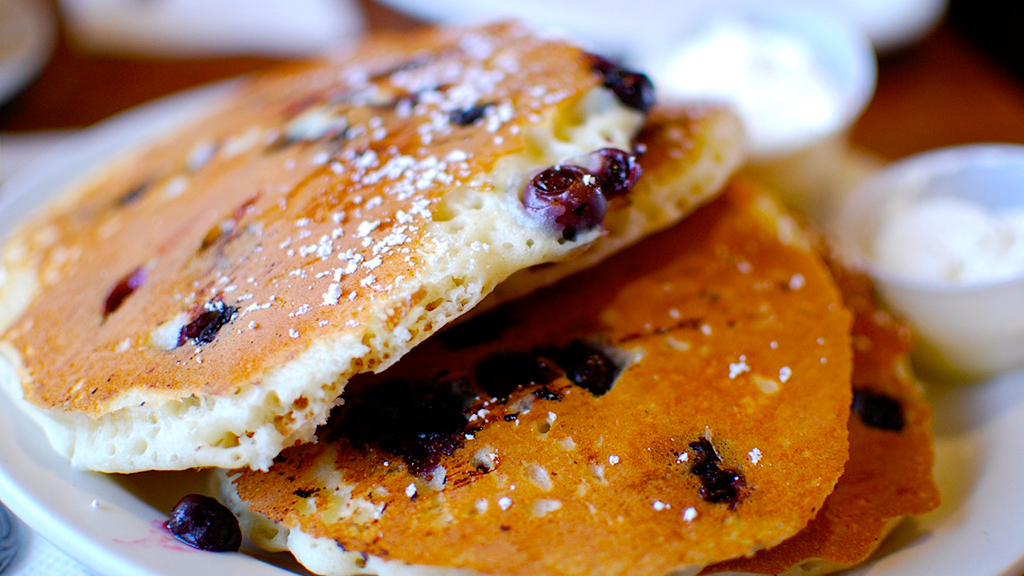 Heartbreakingly, a campus woke up this term to the terrible news that the usual annual (minus the last two years) record breaking dodgeball game was cancelled. Tears were shed, hopes were dashed and dreams were shattered. Never again, it seems, will the University of Alberta reign gloriously victorious in the field of dodgeball battle.
Luckily, we at The Gateway are actually really really smart, and we came up with a couple fantastic, creative alternatives to yet another dodgeball game.
Riley Samson
As a former player in the Lister Dodgeball League, and as enamoured as I am with the sport, I was heartbroken to hear that the Students' Union cancelled plans for the Break the Record dodgeball game this year. I say we do something not too far off, and much more cost-effective: we'll turn it into a snowball fight.
This will be just like dodgeball, with all the same rules. But, it'll take place in main Quad, and will use snowballs instead of foam balls. This incarnation of the game will be significantly more chaotic than real dodgeball is though, since the number of balls is limited only to the amount of snow on the ground. It will also probably be more
painful.
Hosting the world's largest snowball fight is a low-cost (no-cost actually, unless CCIS gets damaged) way of getting our hands on another record, if we can't be the dodgeball kings and queens anymore. That and there's no way UC Irvine and their sunny climate will be able to beat it, eliminating the competition.
Jon Zilinski
With the cancellation of Break the Record, the U of A should turn to corporate sponsorship to fund its next record attempt.
With that in mind, why not attempt the record for world's largest fast food line? The U of A is notorious for having long lines across campus, from SUB's Subway to CAB's Tim Hortons. A world record for longest line has huge advertising upside, as there is potential for a bidding war to ensure the coveted record. There could be a pretty big backlash from selling out, but complaints usually are muzzled when free product is involved.
As it stands, the closest thing to such a record would be the record for the largest line dance with 25,703 people. Imagine strolling into CAB in the morning to the sight of 25,000 people in line for Tim Hortons.
Sylvia Wong
Instead of breaking the dodgeball record, we need to be the largest student population to celebrate a schoolwide pyjama day. I cannot tell you how many times I had to suppress myself from wearing a polka dot bathrobe to school or throwing on a pair of fluffy slippers. When the campus is filled with people rockin' pyjamas, I can finally walk around without being conscious of the holiday weight that I stuff into my jeans every morning. I haven't been to the new gym yet, OK?
Fashion must be sacrificed in order to accommodate my habit of inhaling food. If you are worried that you might get too comfy and fall asleep in class, can I also suggest that Tim Hortons supply free coffee all day to support us breaking the record. So, dig out your onesies or grandma nightgowns. If you go commando at night, we will understand #comfortfirst.
Zach Borutski
To me, a world record attempt should always involve giant food. I see the loss of the dodgeball world record as an opportunity — an opportunity to make a giant pancake in the Clare Drake Arena.
I've seen hockey games at Clare Drake, and I've always wondered what they would be like if the ice surface was a breakfast food. You could even dress up the pancake so people wouldn't be able to tell the difference between it and the ice surface. Whipped cream for the lines, face-off circles and crease, a giant chocolate chip for a puck, maybe even giant strips of bacon for the actual goals if you wanted to make the whole scene even more breakfast-themed. Between periods, the Zamboni could drop syrup on the pancake ice surface.
After the game, which would be extremely delicious looking I imagine, everyone, including the world record judges, would be invited down from the stands so they could eat the pancake, and the U of A would have itself the most delicious world record ever recorded.