U of A's International Week takes over campus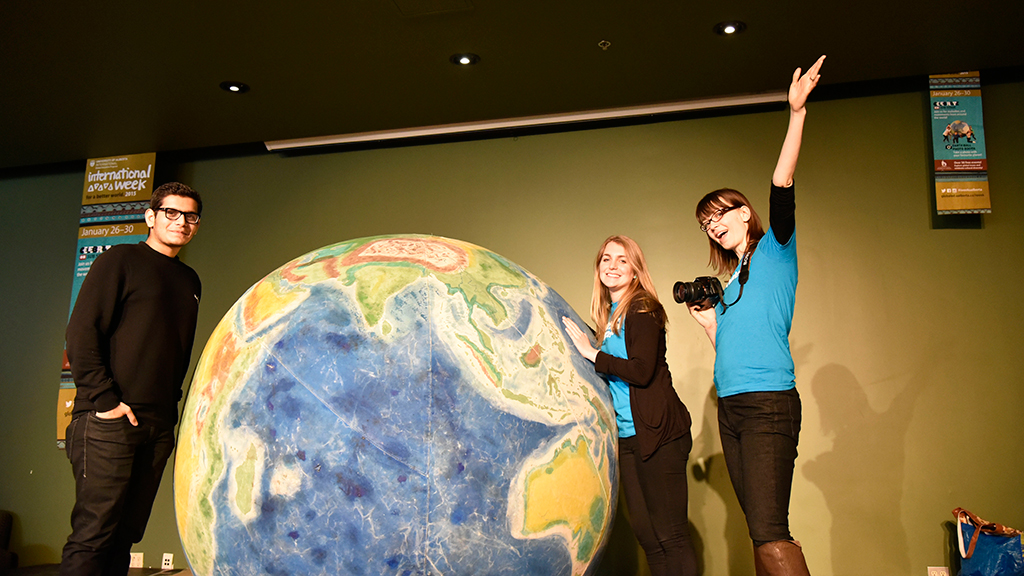 Through lectures, exhibits and a fashion show, the University of Alberta's International Week (I-Week) hopes to prove that global citizenship is more than just an aspirational catchphrase.
I-Week, a series of events running from Jan. 26 to 30, is a forum curated by the U of A's Global Education Program that aims to expand global consciousness and inspire action. Since its conception 30 years ago, I-Week is being billed as one of the university's signature events. This year will host more than 50 speakers, workshops and performances across North Campus and Campus Saint Jean.
I-Week aims to provide an opportunity for U of A community members to consider the possible solutions to recent issues related to the plight of refugees — the theme of this year's programming — including the Ebola outbreak, the revolution in Ukraine, and the displacement of Palestinians in Gaza. The week also included a fashion show and a musical café, which will serve as a lighter side to the analysis of political, socioeconomic, and environmental conflicts.
Global Education's Communications Director Sarah Bowes said the growth of I-Week could partly be attributed to the expansion and advancement of technology, as well as the increase of international students on campus. For Bowes, these changes have helped I-Week become a place for students to exchange ideas and perspectives while making sense of current and pressing conflicts.
"These are really global and geo-political issues, and we find it is important to have the space to engage our community with really established speakers who can offer their experience and perspective," Bowes said.
Among the keynote speakers are former Prime Minister Kim Campbell, who will be discussing women's leadership in peace and security, as well as independent journalist Gwynne Dyer and Obiageli Ezekwesili, the driving force behind the #bringbackourgirls campaign in Nigeria.
Jennifer Hyndman, Director of the Centre for Refugee Studies at York University and a keynote speaker who will be discussing the exponential growth of refugees worldwide. She said I-Week is important because it compels members of the university community to think about the world beyond courses, work, and research.
"Being reminded that our actions and ideas can make a difference in other places, that we are affected by conflicts and displacement elsewhere, makes us better," Hyndman said.
"Our frames of references are challenged. Our comfort zones are unsettled. We are challenged to ask ourselves how we fit into the constellation of global networks and how we want to fit or make a difference where possible."
A U of A Arts graduate of 1988, Hyndman said that, as a student, the International office offered a window to the world that helped steer her into the field of international development.
"At the time, that was the apartheid politics of South Africa. I remember sitting at a table over lunch time, talking to other students, having positions on whether boycotts are effective or not," Hyndman said. "It was not until 1995 that I actually had a chance to visit the country — the 'new' South Africa — one year after apartheid had ended."
Bowes added the Global Education Program hopes that I-Week will help students engage in the global community, and give them a more diverse — and critical — perspective on how the world works.
"We hope that they … learn to read between the lines in what is released in the media and the public sphere," Hyndman said. "How can we engage with that, how can we enable progress in that, and get involved as well, because there are a lot of organizations that are involved in I-Week that can harbour students to continue their interests thereafter."