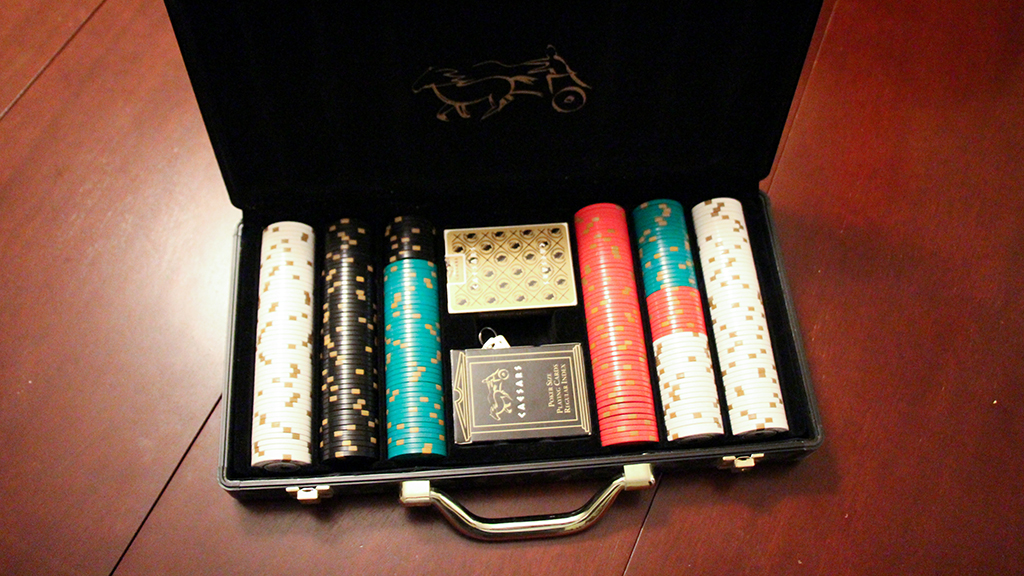 Finding the perfect strategy to anything is nearly impossible, but a new program developed by University of Alberta researchers provides a fool-proof approach to poker.
The program, Cepheus, developed by the Computer Poker Research Group, can't be defeated when it comes to heads-up Texas hold'em poker. It plays an absolutely perfect game.
Faculty of Science professor and lead author Michael Bowling said human strategies in poker aren't static enough because they may change every minute.
"We want to build computer systems that can solve problems — big hairy complicated problems that we deal with in everyday life," Bowling said.
Poker was used in this project because it embodies many of the challenges that real world problems have, Bowling said. In reality, people usually don't have all the information needed to make decisions, and have no knowledge of what is going to happen in the future or how those decisions will impact others — just like poker, Bowling said.
"We don't know what cards are going to be flipped over in the middle of the game, and we don't know how people will react if I raise, fold, or bluff," he said.
Heads-up Texas hold'em requires two players, but limits the sizes of bets that can be made by players — contrary to what is seen on movies or TV programing where players can go "all in."
In 2007 and 2008, Bowling and his team placed a different program, Polaris, against the world's top human players, where the program narrowly lost in 2007 and narrowly won in 2008.
However, Cepheus focuses on playing the absolute perfect game unlike Polaris, which adapted to different mistakes that humans made while countering them.
Because of this difference, Bowling said they have mathematical proof that the top professional players cannot win against the new program because human strategy is not constant every minute.
"We are just more fluid and fallible than our computer programs are," he said. "Humans may have to stand up and go to the bathroom and they may play differently because of those variables."
Using poker allows them to evaluate their progress since they can compare the new program against the old, Bowling said. But more importantly it's developing the place of artificial intelligence (AI) in ordinary problems.
"This is about showing that we can really push artificial intelligence techniques far forward," he said.
They are currently looking at how the program could be applied to security problems and in the field of health. Bowling said that employing the perfect strategy could help strengthen areas such as airport security, where strategic infrastructure including patrol schedules, checkpoints and searches could be breached.
"If we are not playing the perfect strategy then we are allowing someone to exploit us," he said.
"In poker, Cepheus was all about finding the strategy that can't be exploited."
Bowling and his team have started applying the idea towards security infrastructure and intelligently managing diabetes. He explained that AI programs could optimize plans, medication intake frequencies and polish other strategies used to manage the disease. He said these might not be as efficient because of busy doctor schedules and other daily occurrences.
"We're hoping that we can find problems that were dismissed for being 'too big and we'll never able to handle,'" he said.
"But we are also capturing details that people dropped before."