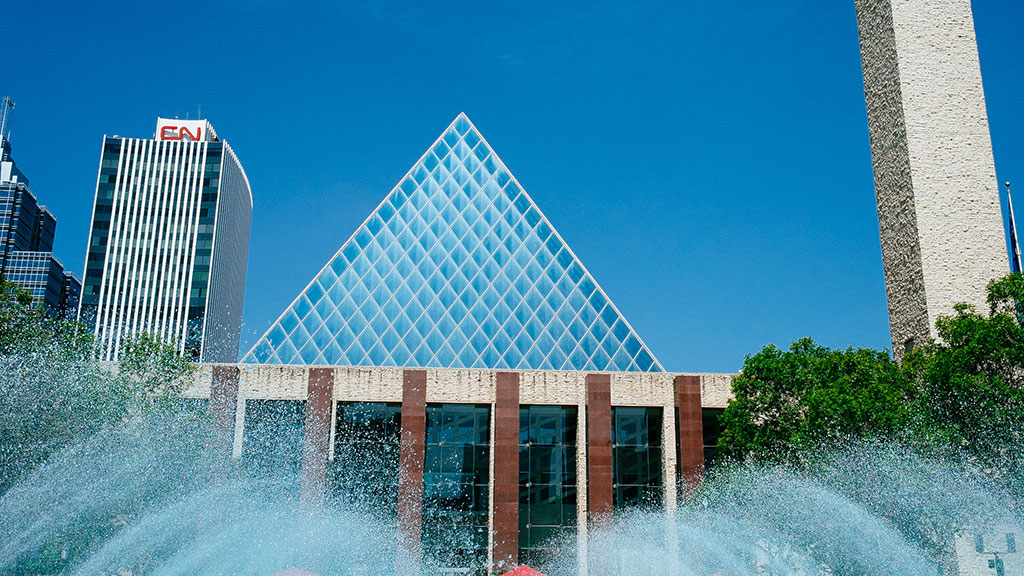 Mohsin Zaman CD Release
with Braden Gates, Elyse Szabo
The Artery (9535 Jasper Avenue)
Friday, Jan. 9 at 8 p.m.
$15 at the door
Celebrate the end of your first week back at school as Edmonton's angel-voiced Mohsin Zaman drops his first album, "Waking Up." With folk stud Braden Gates and the talented Elyse Szabo as supporting acts on the bill, the night promises to leave you starry-eyed. Rightfully placed in the most hip and artistic venue in town, it's going to appeal to all of your senses. Make the most of your Christmas money and check out one of the sweetest album drops the city's ever seen.
Brahms' Second Symphony
Winspear Centre (4 Sir Winston Churchill Square)
Saturday, Jan. 10 at 8 p.m.
$24 – $79 (tickets.winspearcentre.com)
If your new year's resolution is to add a little more class to your life, you should start by attending an orchestral concert. Heck, even if that isn't your resolution, it's promising to be a lovely performance. Sit through the four interludes of Symphony no. 2 and experience a whirlwind of emotion. With tickets ranging from "thrifty student" to "thank goodness my parents are paying my tuition" depending on the seats, it's a great show for anybody to attend. So ring in your new year in the classiest way possible and rock out to the pop music of yesteryear.
Gender Poutine Cassette Release
with Wares, Power-Buddies
Wunderbar (8120 101 Street)
Saturday, Jan. 10 at 9 p.m.
$10 at the door
It may be 2015, but cassette tapes are as cool as they were in 1995. Whether you were alive then or not, they're definitely becoming a staple for music swag around the city. Luckily for you, the $10 entry into Wunderbar also lands you a free tape from local garage-rockers Gender Poutine. The night is definitely going to be wild and unpredictable, with lo-fi "weirdo pop" Wares and sparkler-enthusiasts Power-Buddies as opening sets that are going to keep you dancing like you just don't care.
Die-Nasty
Varscona Theatre (10329 83 Avenue)
Monday, Jan. 12 at 7:30 p.m.
$13 at the door
Edmonton's best hidden gem is the improvised soap opera Die-Nasty, which runs every Monday from October through May. This season's soap opera follows the overly-dramatic lives of Vikings during the Dark Ages, and all of the comedic drama that anyone could hope for. The troupe includes a star-studded cast that has won several awards for their previous Die-Nasty seasons, which means you'll be entertained instead of uncomfortably watching a bunch of wannabe actors struggle to create a storyline. Whether or not you're a veteran of Edmonton's theatre scene, Die-Nasty is easily one of the best improv groups that the city has to offer.