SU initiative strives towards more open-access materials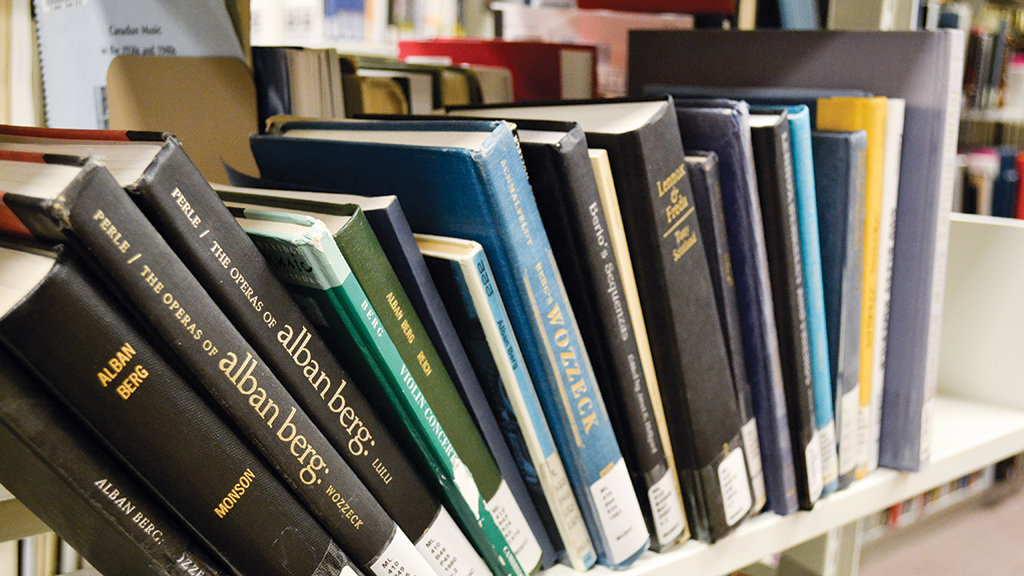 Changes to how students access academic materials at the University of Alberta may lead to less-expensive trips to the book store.
The Students' Union has been working with the university administration to reduce the access code costs students face for online homework software and textbooks. The SU also partnered up with U of A Libraries to increase the amount of course-specific textbooks in libraries.
SU Vice-President (Academic) Kathryn Orydzuk said they have been working on a policy that requires professors who teach using software that requires access codes to provide a cost-free alternative for students.
Her research into open access materials was sparked by numerous complaints about the WebAssign program frequently used by engineering and science professors for quizzes and assignments.
Online teaching programs such as APLIA, MyStatsLab and WebAssign usually sell for more than $100 and are often accompanied with a textbook, which may further increase the price of the purchase.
"Academic materials represent a barrier to the affordability of post-secondary education," Orydzuk said.
As a result, students are paying twice for the same thing, she said. Assessment and grading costs are usually covered in students' tuition, but many professors were using online access code programs — which required an additional purchase — as a percentage of students' grades.
"If students are able to save themselves a bunch of money on buying expensive access codes, it partially reduces a barrier right there," Orydzuk said.
The requirement kicked off on Jan. 1 2015, and Orydzuk hopes it will be general student knowledge by the Fall Term of 2015.
The SU also contributed $10,000 in addition to U of A Libraries' $100,000 investment in an initiative to expand the libraries' collection of course-specific textbooks available to students.
Orydzuk said this initiative would allow students who don't own a course's textbook to borrow it from U of A libraries.
Out of the $100,000 investment, there will be $10,000 held for any requests on books that may have not be bought. Orydzuk said the books were being organized in order of "most expensive" and "largest classes," which would determine how many copies of the book will be in the library.
However, the SU's contribution was made in order to buy textbooks for smaller departments that may have been left out of this formula, she said.
This would be an alternative option for students who don't want to buy their textbooks, as they will be able to use the materials in libraries, she said. Orydzuk noted that the books are to be used inside the library since they will only be available via reserve for two-hours.
"In some cases I heard students complain about buying expensive books and only reading a few select readings," she said. "This would give students another option, especially in such cases."
These initiatives would undercut both the textbook market and the used book market, Orydzuk said, explaining how publishers would most likely look for less expensive ways to provide textbooks.
Even though online e-book options are increasing in popularity, Orydzuk noted students are likely to opt for the more inexpensive option.
"It's an interesting dilemma because paper and hard copies are being bought less," she said. "Although I still feel that … students would opt for a free hard copy option than an expensive digital copy."