SU President to tune up campus atmosphere with public pianos
Alexander Cook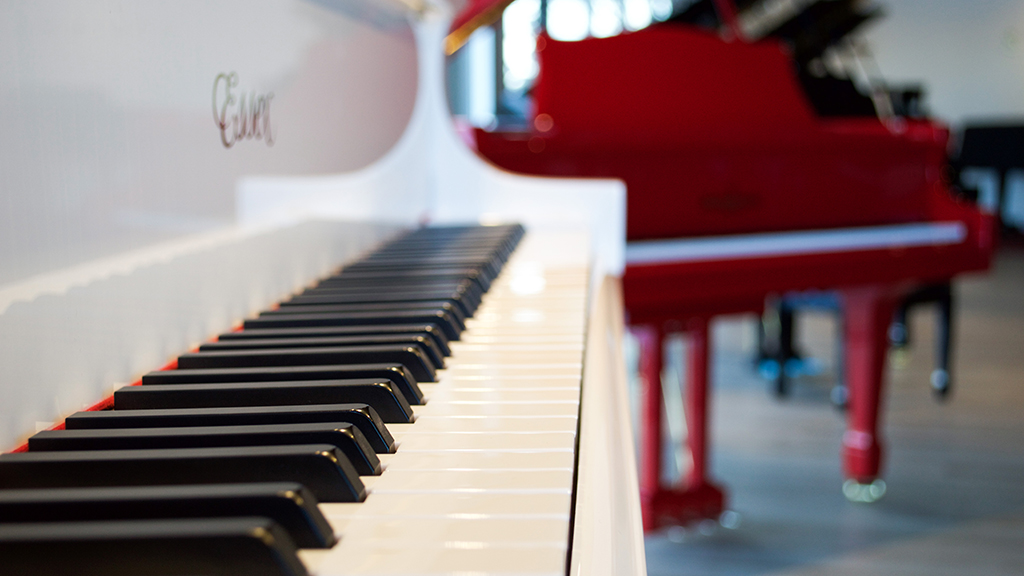 Students' Union President William Lau manages to find time to play his Erhu — a traditional Chinese string instrument — violin and piano, but realizes others aren't as fortunate.
So, Lau has championed a new SU initiative aimed at fostering vibrant campus for students through musical instruments.
Lau plans on placing two "pilot pianos" on campus for public use. One will be located in the pedway between HUB and the Humanities Centre, while the other will be placed in the pedway above the Health Sciences/Jubilee LRT Station.
"I think it's really important to appeal to the senses," Lau said. "How can we ensure that our campus experience … satisfies all these needs?"
Lau said he hopes University Facilities and Operations are willing to work with the SU to find more spaces to place pianos on campus if the current proposed locations work out well.
The main difference between these pianos and the pianos in Lister Centre and the Fine Arts Building is they'll be "completely open," as there won't be any sort of booking system to play them.
"Open in the sense that you'd play with intention of playing for others, and that you would expect to be a public display when you sit down," Lau said.
Lau started planning the process a year ago during his term as SU Vice-President (Student Life). In a conversation with Building Services Associate Director Ray Dumouchel, Lau discussed various amenities, and it wasn't too long before pianos on campus was brought up. The idea stemmed from the OpenPianoYEG initiative, which planned to place five pianos across Edmonton public spaces.
While Dumouchel looked for areas to place the pianos on campus, Lau drafted sponsorship requests and dropped them off at piano retailers in Edmonton.
So far, Lau has received positive feedback from one store, and is still waiting to hear back from others. Potential sponsors will cover all costs of the pianos, including maintenance, while the SU is in talks with Facilities and Operations to cover the moving cost of the pianos. The pianos the SU is looking at are all previously owned, but are refinished to ensure they're acoustically sound, Lau said.
Lau said he hopes the pianos provide an opportunity for students to share their musical talents with the campus community.
"I've had a lot of reminders throughout my term about how many talented students we have on this campus," Lau said. "Many of us have been blessed with the opportunity to take music lessons as children. (But) as we move on to high school and university, it's not often something we practice or take with us.
"We hope to provide everyone an opportunity to get connected with their childhood roots again."