Top 5: The best movies that 2014 gave us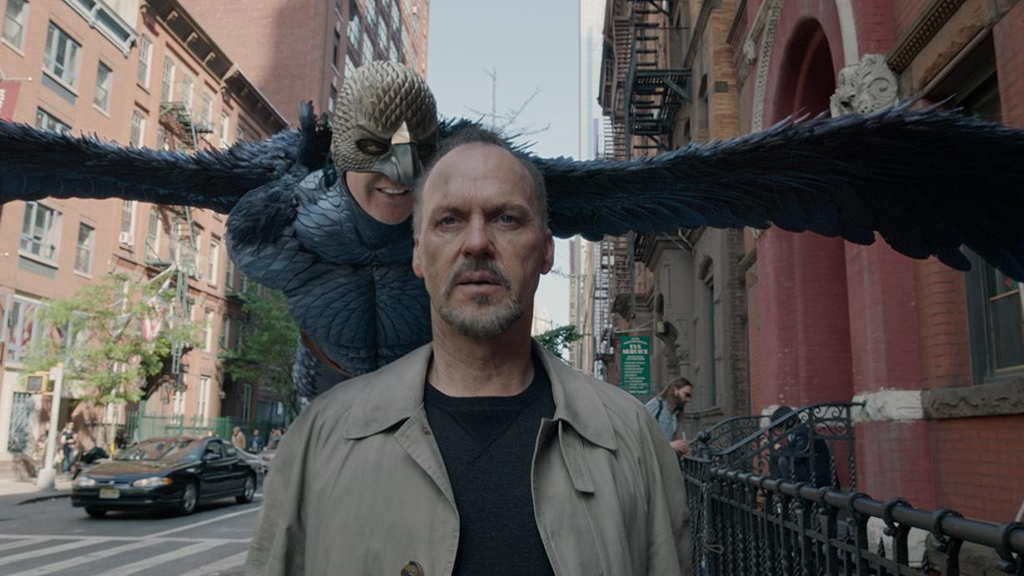 In the cinematic world, 2014 turned out to be fantastic year for both big budget extravaganzas and small indie gems. Blockbusters saw a huge increase in quality in comparison to 2013, many of our favourite stars were given some of their best work in years and the arrival of new talents brought excitement to the cinemas. With that, let's take a look at the top five films of 2014.
5. Guardians of the Galaxy
With a burst of unique energy and wild visual flair, Guardians arrived this summer with a bang and continued on to be one of the more successful movies of the year, and rightly so. This sci-fi masterpiece is easily the most purely entertaining blockbuster to arrive in years and launched the Marvel Cinematic Universe into the stratosphere. Not only is it absolutely hilarious and action-packed, Guardians of the Galaxy proved that audiences will fully embrace weird, off-kilter superhero films if they are made with love and care, and writer-director James Gunn has a clear affection for his characters. Everything from the set pieces to the dialogue right down to the small inside jokes proves that Gunn has a gift for creating a lovably bizarre world that people are going to want to visit again and again.
4. Foxcatcher
Slow, methodical, and admittedly not for everyone's tastes, Foxcatcher is a chilling movie that manages to get under your skin and stay there. Telling the true story of Olympic Wrestler Mark Shultz and his relationship with eccentric Billionaire John Du Pont, director Bennett Miller layers his intense character study with so much meaty material that it takes multiple viewings to fully digest it. Foxcatcher features three of the best performances of the year from Channing Tatum, Mark Ruffalo and especially Steve Carell as Du Pont. Carell, who is known for his comedic persona, sheds all of his movie star charisma to play a role that is so haunting and utterly terrifying.
3. Gone Girl
Gone Girl is a movie that subverts expectations and always stays two steps ahead of the audience. It's a brilliant work of art about the mysterious disappearance of a woman in a suburban neighborhood and the investigation that follows. Just when you think you have started to figure out where the plot is headed, Fincher and screenwriter Gillian Flynn pull the rug out from underneath viewers and leave heads spinning in all directions. The film is also home to an absolutely ferocious performance from Rosamund Pike solidifying her as one of the most promising performers working today with her flawless performance as Amy, the missing wife.
2. Whiplash
On the outside, Whiplash seems like an indie drama about a young drummer enrolled at one of the most prestigious music schools in New York and the trials he faces while attending. In reality, Whiplash is one of the most biting and subversive psychological thrillers to hit screens in ages. The film is an adrenaline rush that puts you through the ringer and knocks you around like a ragdoll with its heavy emotional drama. JK Simmons astounds as Fletcher, the teacher from hell, and Miles Teller proves he is the most talented actor under 25 currently making movies.
1. Birdman (Or the Unexpected Virtue of Ignorance)
Birdman is a dazzling triumph of cinematic brilliance and reminds us why we go to the movies in the first place. The story of washed up film actor Riggan Thompson and his attempt to mount a Broadway play that he wrote and directed is the most engaging and invigorating film released this year. Shot in a one-take style, director Alejandro Gonzalez Inarritu has created a technical marvel that is also ridiculously entertaining. Birdman is a rare treat that makes the future of cinema an exciting and unpredictable world, where we eagerly await the next time we are this blown away by a film.