'Bandit taxi' company Uber brings controversial new option to city
Nelson Nolan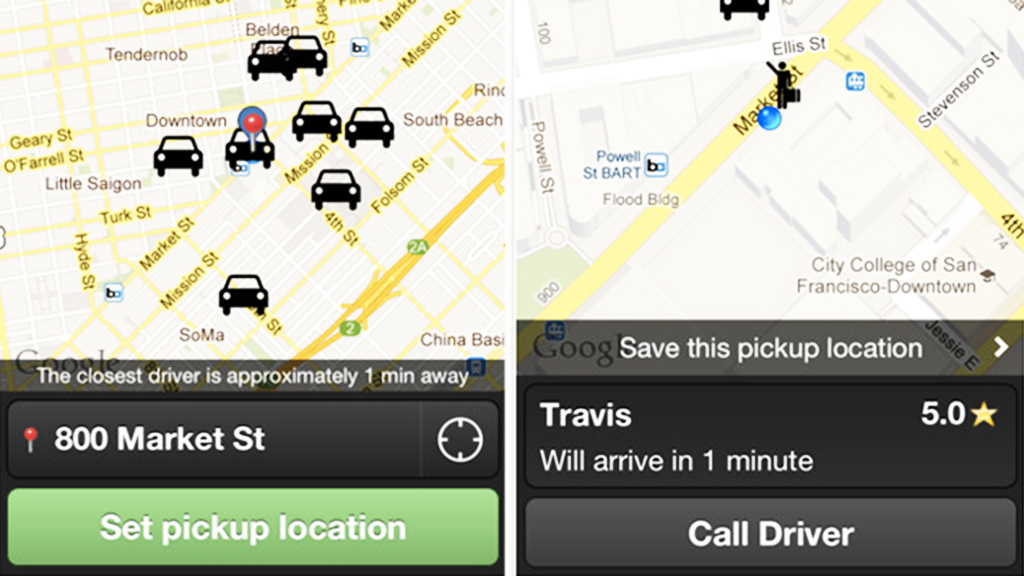 With the tap of an app, Uber's driving service has spread from city to city.
Across a variety of countries around the world, officials have been contra to the mantra and the competition has been tough to swallow for the sinking services of traditional taxi cabs. Slate writer Alison Griswold encapsulated Uber's year when stating, "2014 was the year Uber expanded aggressively and pissed off just about everyone." The company, which was founded in 2009 in San Francisco, is worth $40 billion and operates in 250 cities in 50 countries. Now, Uber has paved its way into Edmonton via its internet interface, but is currently considered a "bandit taxi" by the city's director of licensing and vehicles for hire. Uber drivers will be fined $1,000 each time they are found in service. Is this policy simply a band-aid ban on the principle of precaution? Or are there other reasons for which the city would be disinterested in allowing the service?
It's unlikely Edmonton is protecting the traditional taxi-cab, as it has little presence in this city compared to other major cities such as New York and Paris, where unions have staged protests arguing that Uber bypasses much of the security measures used by larger taxi companies. Edmonton is currently lacking in supply of taxi services, and the industry has been the subject of talks and negotiations by mayor Iveson in order to match demand. But there have been protests by traditional taxis culminating with official complaints to city council by the Edmonton Taxi Service Group. This could appear as either a smear campaign to save face from the industry takeover by a more innovative and cheaper transportation means rather than having to pimp their own rides, or they could be legitimately concerned for taxi service patrons.
It appears that either way, there is room for competition. The lack of taxi supply has left a hole in service accessibility late on Friday and Saturday nights when public transportation is no longer available and people are too inebriated to drive or find a safe way home. Whether or not one would feel safer being picked up in the Oldsmobile Silhouette minivan of an Uber driver or catching a ride home with another complete stranger in a Turbo Dodge Caravan, Uber has stated that "unlike the taxi industry, our background checking process and standards are consistent across provinces and often more rigorous than what is required to become a taxi driver." The safety of passengers has been conflicted by reports of sexual assault and rape by Uber drivers in cities such as Boston and Mumbai where the service has now been banned.
There are certainly benefits to Uber coming to Edmonton so long after most major cities, as experimental policy has allowed City Council to gauge the safety and operating ability of the company. The controversy mostly centres around the nature of such service apps which create a platform for average citizens to exchange services without abiding by the official checks and balances of a normal company. This creates uncertainty of pricing arrangements for people before they think about using the service, which counteracts the perceived affordability in comparison to a traditional taxi, particularly on nights such as New Years Eve, when people depend on services that relinquish their hands from the driving wheel. Uber has come under fire for surge pricing, when demand sky-rockets during peek periods of use, or in the event of inclement weather, users can see price increases of up to seven-fold. However this same algorithm also benefits consumers through dynamic pricing, meaning the less the service is demanded, the less it costs. Were these prices negotiable with the driver, it would make the freedom of an app decided to connect transporters similar to other web domains such as Kijiji or even Ebay. But Uber is much more like a corporate hybrid who looks to take advantage of new technology and also its workforce.
What sort of benefits does Uber create for the laissez-faire layman? For the most part, it appears that Uber is not procured to offer their employees the same sort of benefits as any other company would on the basis that is acts as a domain for drivers to be individual entrepreneurs. This means many of the burdens are rested on the employees including costs of petrol, car depreciation and receiving few benefits apart from the freedom of work schedules.
Despite Uber's epic and perhaps hyper inflated rise, they cannot yet be named the Robin Hood of transport, but they are certainly an innovation in an industry saturated by old players where abatement of certain regulations might be the only other direction to avoid claims of crony capitalism.