Wrestling team puts together strong showing at Golden Bears Invitational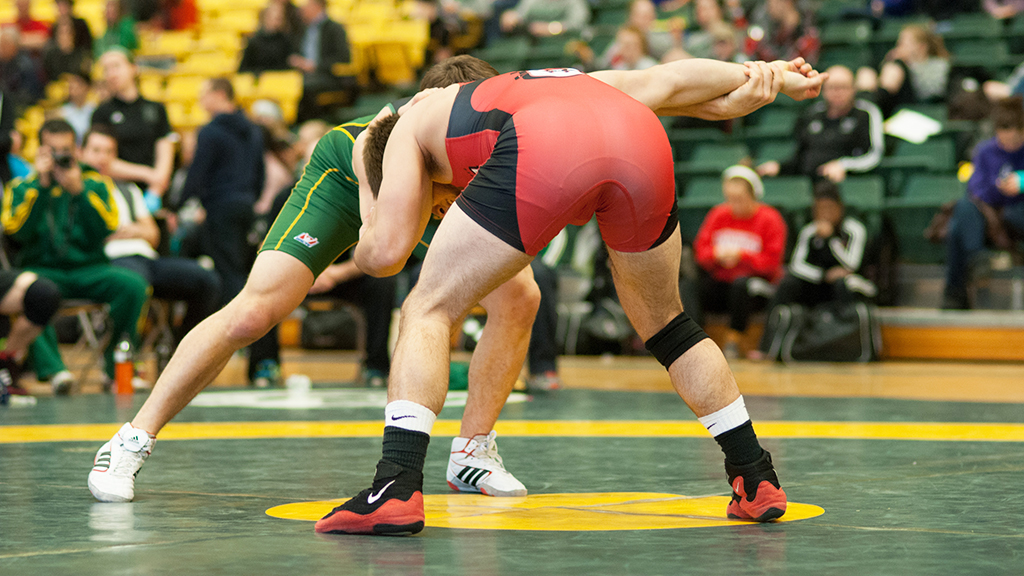 The Golden Bears and Pandas Wrestling Team gave an impressive performance this past weekend at their home tournament, the Golden Bear Invitational, as the Pandas team secured first place and the Bears finished second.
After a hard fought tournament, the University of Fraser Valley Cascades men's team captured first place overall ending with 49 points, leaving the Bears grasping second by one point over the University of Winnipeg Wesmen.
With a well earned 43 team points, the Pandas team dominated the tournament over their long-time rivals, the University of Calgary Dinos, by a difference of 13 points. Overall, the Pandas picked up a total of nine medals, while the Bears squad brought home three medals.
Leading the U of A teams were senior athletes Mike Asselstine and Marlen Figueroa, who both won individual titles at this tournament and remain undefeated this season in their CIS weight classes. Both Asselstine and Figueroa are defending Canada West and CIS champions.
"I felt personally that I wrestled okay, but I still need to improve," Asselstine said. "This week has been a battle for us physically and mentally.
"Circumstances will never be ideal, so being able to deal with adversity is a step to being able to compete."
Considering both teams are very young, head coach Owen Dawkins said he was satisfied with their performance but emphasized that there is still a lot of work to be done.
"We have a very young group," he said. "The girls are stronger right now, but the guys are progressing well."
"We have to work through a lot of our bumps and bruises but we are going in the right direction."
After coming back from a week-long rigorous training camp in California, both U of A teams demonstrated the determination they have and worked through the fatigue and injuries to maintain their no. 3 position in the CIS standings.
Asselstine, a 2014 World Canadian Team member, knows what it takes to succeed and embraces the pressure of competing. "We put ourselves in this position, tired and exhausted and are forced to perform," he said.
During this time of year, U of A wrestlers are expected to put in a heavy training load in order to prepare themselves for the upcoming month of hard competition. The goals of both teams are to win Canada West and CIS Championships in February. Both the men's and women's teams are defending Canada West Champions and have high hopes for repeating last year's success, and are also looking to take home CIS team titles. The men's team last won a CIS title in 2013 and the women in 2011.
"We are hoping to win," Dawkins said. "We have two very, very good, young teams and they are working very hard."
The Bears and Pandas wrestlers will look to build off of their performance at the Golden Bear Invitational as they prepare for their next event, the Cascade Classic, which will take place at the University of Fraser Valley in Abbotsford, B.C. on Jan. 31.