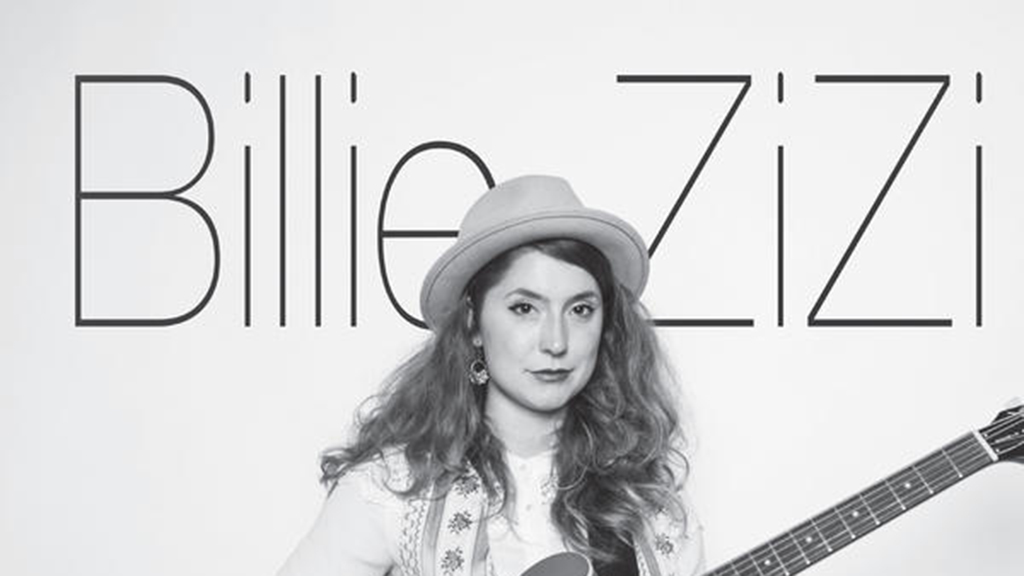 Billie Zizi
Gun Metal Dress
No label
billiezizi.com
Billie Zizi (also known as Jordan Watchel) puts her extensive musical training and impressive vocal range to use on her debut album Gun Metal Dress. A graduate of Grant MacEwan University's jazz diploma program, the fedora-wearing singer-songwriter-guitarist plays, writes and records like a pro. There's a musical sensibility and degree of artistry imbued in the tracks rarely found in comparable work.
Several genres can be detected on the album. The title track and "Wind dog Blues" both have a rock feel, while "Blue" has a strong blues aesthetic. Other tracks borrow from pop, gypsy and folk. "The Other Room" breaks the trend of fairly standard time signatures, with the verses in a slow 9/8 with a 2+2+2+3 subdivision and the chorus and solo sections in 4/4, making for a difficult song to tap your foot to if you're not paying attention (but why on Earth wouldn't you be?).
The lyrics on the record, while sometimes repetitive, are cleverly written and mature in their subject matter. These songs are about love, loss and domestic issues, and I count two that are from the perspective of a girl who loves her partner despite his shitty personality.
In addition to the impressive vocals and guitar leading the way, Cam Neufeld — Billie Zizi's father — demonstrates his fiddling expertise throughout most of the album, notably on the final track, Dancing Shoes. Moses Gregg's talent on bass is heard loud and clear particularly in "I Love You" and Bramwell Park's drums hold everything together with expert precision and taste.
Gun Metal Dress is an album well worth picking up if you have a taste for good music that's a little different from — and, frankly, more musical than — the norm.