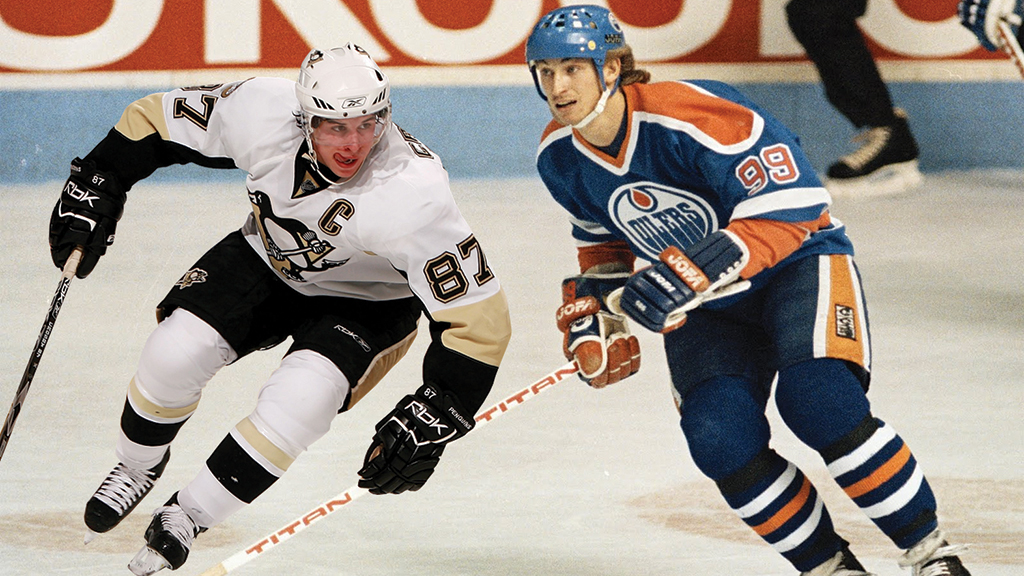 Point: No it doesn't.
Christian Pagnani
The World Cup of Hockey is supposed to be a two-week tournament featuring the world's best hockey talent. But the addition of two teams — the Under-23 and European All-Stars teams — make the tournament seem more like a novelty than a legitimate best on best tournament.
The World Cup leaves certain players in a very awkward situation as they steer away from the eight best national teams format to a six national teams and two all-star teams format, as players obviously didn't grow up dreaming to play on the world stage for some miscellaneous leftovers team. The tournament also poses the problem that players like Connor McDavid or Jack Eichel will likely be good enough to make their national team, but won't be able to as the Under-23 team has first dibs on all players within that age bracket. Those players would make the nation team if it were a true best of tournament, so these national teams won't actually be true national teams.
The European All-Star team makes sense for the sake of competitiveness, but is almost offensive as it lumps together players from Slovakia, Switzerland, Germany, Slovenia, Norway, Denmark, and Latvia into one 'Leftover European' team. I mean, Switzerland was good enough to beat Canada in the 2006 Olympics, so why aren't they good enough for the World Cup? Also, if they win, which anthem will they play at the podium?
The tournament will begin Sept. 17, 2016 and can run up until Oct. 1, leaving it dangerously close to the expected Oct. 12 NHL season opener. It would be catastrophic for a team to start the season without its top players if any injury were to occur. New York Islanders' general manager Garth Snow was furious when John Tavares was injured playing for Canada at the 2014 Olympics, and that was only when they were on their way to a bottom-five draft pick.
The World Cup of Hockey is a nice idea in theory, but just adds more unnecessary wear and tear on the bodies of top NHL players, something already present in a grueling 82-game season. NHL teams need to preserve their players for the trophy that really matters, the Stanley Cup, making the World Cup of Hockey a flawed idea.
Counterpoint: Yes it does.
Mike Simion
The World Cup of Hockey has all the makings to be a great tournament. Time will tell if the tournament will garner the prestige and level of excitement necessary for players and fans to become truly invested in its results, but the proper foundation is in place for the tournament to breed the same kind of fervor that Canadians felt after winning the 2010 and 2014 Olympics.
The World Cup is designed to finally bring a serious level of competition to the international stage. To anyone who watched the past Olympics, it was clear that Canada was leagues better than most, if not all, of its competition, and for good reason. There is no country in the world that plays hockey to the extent that Canada does. The closest is Finland, a country of five million people. The decision to add two new teams — one a North American All-Star team comprised of the league's younger players and another made up of players from Europe's smaller hockey nations — brings a greater level of parity to the competition, something fans and players should be clamoring for.
Some of the World Cup's detractors have criticized the makeup of these teams as being silly, and even offensive to the players from nations who are being lumped together. These premature critics have to realize that the decision to add new teams is not a form of forced cultural assimilation like many are treating it, but rather a method of bringing international competitiveness to a sport that lacks a certain degree of international participation.
Others have taken to denouncing the tournament for placing unnecessary strain on players' bodies in what is already a long and demanding season. It's true that the World Cup could potentially be physically taxing on players, but it's unlikely that either players or fans would be deterred from a tournament that presents the opportunity for the highest quality international competition the sport has to offer.
The goal of the World Cup should be to deliver the best possible matches with the best possible players that hockey can provide, and the 2016 World Cup of Hockey is positioned to do exactly that.