Summit provides 'safe entry point' for student leadership
Kate McInnes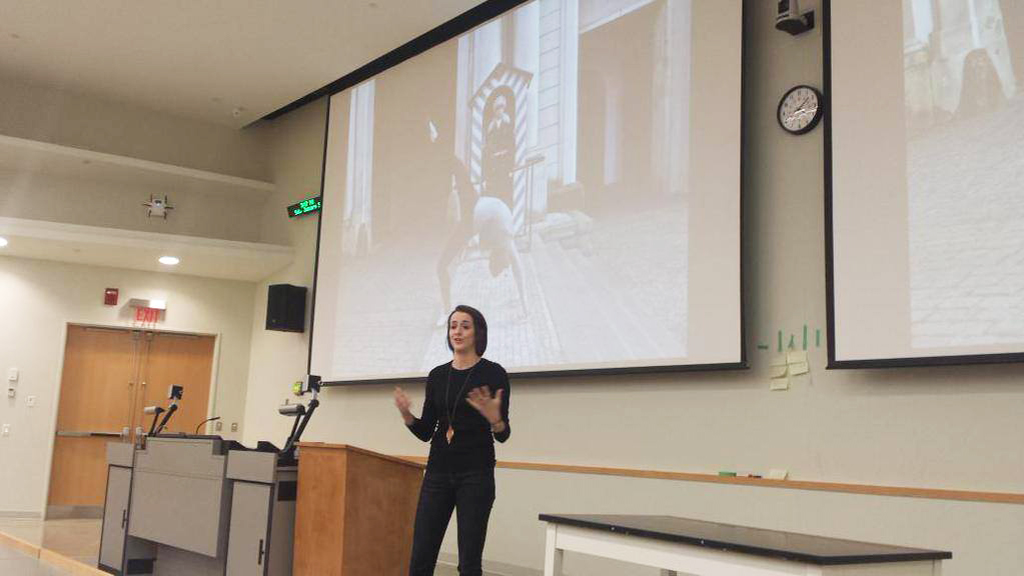 Some people are born leaders. But for others, leadership training starts at the University of Alberta.
The inaugural Alberta Student Leadership Summit, held on Jan. 31, offered a variety of lectures, panels, and presentations focused on leadership skills development and civic engagement to students across Alberta. The one-day conference — curated by the University of Alberta Alumni Association, the Peter Lougheed Leadership College, Students' Union and Residence Services — aimed to help students explore models and strategies for creating change by connecting them with motivating keynote speakers and community leaders.
For MC Eric Kother, the Alberta Student Leadership Summit differs from other leadership opportunities offered at the U of A — including the Office of the Dean of Students' Emerging Leaders Program and the Student Group Services' past Leadership Summit — in its comprehensive nature and single-day programming.
"I think this is one of the most inclusive leadership opportunities on campus right now," Kother said. "You don't need to know what it means to be a leader, you don't need to have a project in mind … you just need to do it."
The summit offered more than 40 presentations, from "The Art of Listening" to "Diversifying Your Degree," as well as two keynote speakers and four post-summit sessions on Feb. 1. Two-thirds of the programming was presented by U of A students, a number that surpassed the goals of summit coordinators Debbie Yee, Jane Lee, and Chelsea Livingstone, who aimed to have at least 50 per cent of sessions run by students.
Summit Communications Committee Chair Debbie Yee said the summit's theme, "Reflection into Action," was based on the idea that students often recognize issues on campus and in their communities but struggle with where to start, how they can get involved and how they can have an impact.
"Even if you're not really involved in groups or on campus, but you really want to be inspired and you want to be involved, this is a really good, safe entry point," Yee said.
The summit's keynote speakers, entrepreneur and bestselling author Miki Agrawal and City of Edmonton Ward 10 councilor Michael Walters, were chosen because summit coordinators said they believed they could best identify with and inspire attendees.
"One of the main things that was identified when we put out a survey to the student population in what they're looking for in a conference like this is that they want to hear from people who are connected to them," Kother said. "So, peers or community members, or something along those lines, rather than faculty and staff."
Programs Committee Chair Jane Lee said she has big aspirations for the future of the summit, and hopes it will flourish in future years to become a prominent post-secondary conference in Western Canada.
"We chose to call it the Alberta Student Leadership Summit rather than the U of A Student Leadership Summit for that purpose," Lee said.
"We'd love to see the conference grow … with the potential of it being hosted at different institutions, but that's definitely a five-year, ten-year plan."
Yee said she believes the summit has been well-received because it has broadly defined the idea of "leadership."
"The idea of a leader for so many people is politics and leading a company, and that's what I really like about (the summit)," Yee said.
"Leadership is being a good citizen, it's being an innovator, it's seeking out your passion … even if I'm a leader in my little group, I want to make a change."