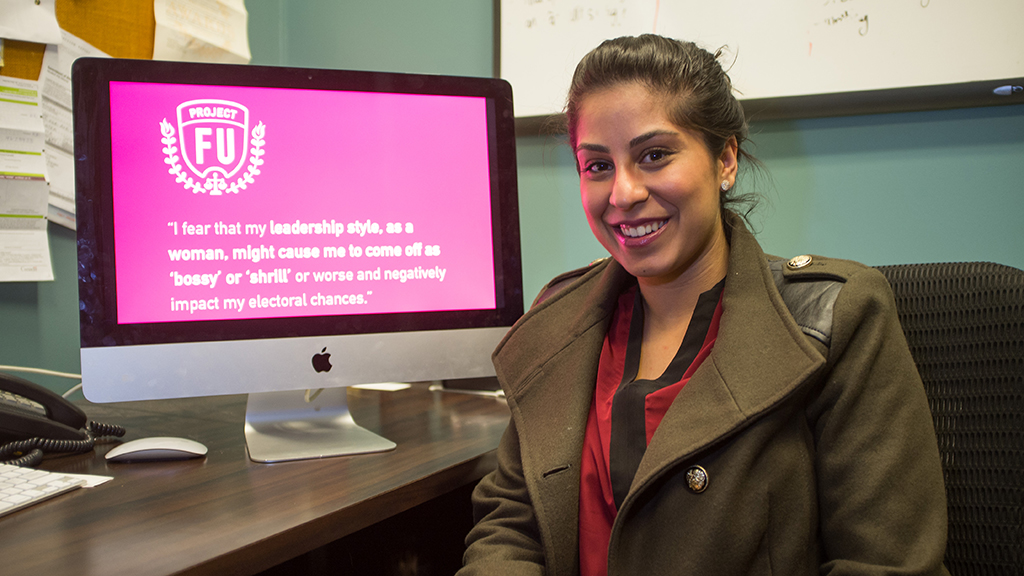 While Students' Union Vice-President (External) Navneet Khinda expects a spring election in Alberta, she hopes efforts in 2015's "Get out the Vote" campaign will prove useful beyond April.
"Get out the Vote" is a Council of Alberta University Students (CAUS) initiative Khinda is "phasing in." The purpose of the campaign is to let students know of their right and responsibility to make the trip down to the polls.
If there is no spring election, Khinda said CAUS and the SU intend to use the information when there is a provincial and federal election. Volunteers will be collecting students' names, e-mail addresses and phone numbers to remind students to vote in the event of an election.
"I think this is really important, especially in light of all the decisions that have been made regarding post-secondary lately," Khinda said, referring to the 25 of 26 market modifier proposals that were accepted in December. "If there is a spring election, it's better for us to be prepared to go to the polls."
Khinda and her team of volunteers are planning on using peer-to-peer connections to let students know why their vote matters, as social media can only reach so many students, she said.
In 2012, 10,000 students from the U of A, the University of Calgary and the University of Lethbridge signed up for "Get out the Vote" campaign.
But Khinda noted how the 18 to 24 age demographic is the lowest represented population in Canadian politics.
"It's important student voices are heard," Khinda said. "If students come out and go to the polls in mass, that shows the government that students care and that they should value our opinions and issues."
Ideally, Khinda would've liked the provincial election to take place in 2016, so CAUS and the SU could have a full year of planning. But since the 2012 campaign was a "success," she hopes to use the framework and build off of it.
"Students might not think that it's not important to vote, that it's just one vote," Khinda said. "But every single vote in another directive to MLAs in that this is another student they represent."