Traveling to watch your favourite teams and players live is well worth it
Steven Andrais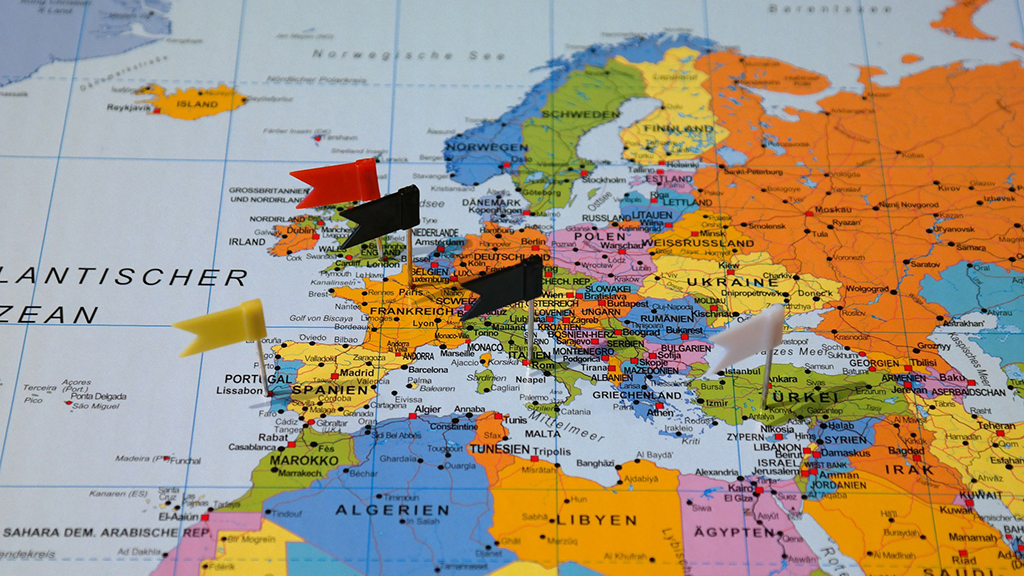 It's been nearly 10 years since the Edmonton Oilers were even kind of decent, but you've still put time and money into cheering for them. Being a fan has become a job, and you deserve a vacation. At least that's my justification for spending more than $1,000 on a weekend. A few weeks ago, I travelled down to Los Angeles to take in some college and NBA hoops and I didn't regret it. Reading Week is coming up, it's freezing outside and it's a great time to get away. Go ahead and plan yourself a sports fan getaway.
USC vs. UCLA:
The first game we went to was the USC Trojans vs. UCLA Bruins basketball game at Galen Centre. If there's one thing that the world needs more of, it's Top 40 covers by marching bands. Sometimes it's hard to determine sarcasm from text, so here's a disclaimer: this is not sarcasm. If you're not at least nodding your head when someone breaks down "Bang Bang!" on a tuba, you're missing out on one of the best part of college sports. And while the on court product of college basketball can be boring — 35 -second shot clock and disparity in talent among others — the fans make it worthwhile. My favourite part of the game was watching USC's fan section stand for eight minutes after the DJ announced, "WE'RE NOT SITTING UNTIL WE SCORE A BASKET!"
USC fans were eventually rewarded for their perseverance when large pizzas were handed out to all of the fans in the section. "Free pizza!" giveaways are the kind of promises that will get you an A+ in the annual Students' Union rankings.
The USC fans got another treat when Lakers guard Nick Young and Iggy Azalea showed up to sit court side. It prompted people to scramble for photos, beg for autographs and even ask their friends, "DOES UCLA HAVE SWAGGY P?" No, but they do have Kareem Abdul-Jabar, arguably the greatest basketball player of all time. And while Nick Young is a hot topic right now, my favourite basketball sighting came after the game. I noticed Minnesota Timberwolves bench warmer and USC alumni Ronny Turiaf standing by the exit while I was walking out of the stadium. I told him I hope his hip gets better. He responded by telling me his hobbies include playing video games and reading books.
In conclusion, the best thing about the NCAA game wasn't actually the game, it was all the random "AMERICAN COLLEGE SPORTS" stuff that happened in the stands.
The Lakers vs. the Cleveland Cavaliers:
The next night, we went to the Los Angeles Lakers game at Staples Center. We'd planned our trip around seeing this game specifically. As long as I've liked basketball, I've been a Boston Celtics fan. So it only made sense to see Kobe Bryant — the man who has repeatedly crushed my dreams — play before he retired.
The atmosphere at the game was very cool. They dimmed the lights and illuminated the court, which gave the game a really cool focus. After years of hearing nothing but negative things about Lakers fans, I was expecting a disengaged crowd. To my surprise, they were really into it — booing LeBron James whenever he touched the ball and cheering loudly for the Lakers. I was about to apologize to my friend for misjudging Lakers fans, when the embodiment of all my misconceptions sat down behind us. He was loud and obnoxious, despite seeming to know very little about the Lakers. At one point he yelled, "ALRIGHT, RONNIE PRICE!" after Jeremy Lin scored a basket. Even worse, he seemed to only be interested in making the game about himself screaming out inane things and then laughing at himself.
Such as: "I HATE YOU, BUT I LOVE YOU!" at Kevin Love, "YOU MISSED THAT SHOT, BUT IT'S ALRIGHT CAUSE YOU GOT A SMALL TORSO!," "THAT'S OKAY BABY! YOU MY BABY!," "THAT A FANTASY TEAM DOE!," "THAT AINT YOUR SEAT THOUGH!," "THAT SOME WACK ASS SHIT LITERALLY!," and "MMMM, THESE NACHOS BABY!"
He stopped yelling briefly, but only so he could bang together a pair of thunder sticks for the entirety of a time out. Thankfully, the on court action was the polar opposite.
The Clippers vs. the Cleveland Cavaliers:
When we got back to the hotel, we decided to buy tickets to the Los Angeles Clippers game on Friday. This turned out to be a wise purchase as we were treated to another awesome game. But before I dive into that, I'd like to give a shout out to the Staples Center staff who have to change the gift shop, banners and miscellaneous stuff every time the NBA's Lakers and Clippers and the NHL's Kings play on back to back days. Three teams play in one stadium and one of them is a hockey team. It's amazing.
I was surprised that the Clippers crowd never seemed too into the game. My theory is that whichever team in L.A. is doing well will attract fans who don't actually care about the team. Pretty sound theory, right? It's why the bottom-dwelling Lakers had an stadium full of dedicated fans screaming at LeBron the night before, while the Clippers had a stadium full of zombies. The atmosphere was different for a number of reasons outside of that. They don't dim the lights as much as the Lakers do, and on top of that, they had a DJ giving shout-outs to the players and soundbites that played after baskets. Maybe it's a little bit cheesier than what the Lakers do, but it's a fun atmosphere.
The on-court action was amazing. Who else tuned in to see Clippers head coach Doc Rivers promise his son and point guard Austin Rivers that they'd be going for ice cream after the game, regardless of how well he played? Austin Rivers' only memorable play that entire game was getting switched onto covering LeBron after a pick, and having LeBron isolate him and drop a triple. Well, he still got to go for ice cream.
Conclusion:
All of the games were fantastic and all of them offered something completely different. Despite the cost and the grief of dealing with my flights being rerouted, delayed and cancelled, it was completely worth it. You can make back the money, and make up the time you miss in classes or work, but you can't make up for the fact you never saw your favourite team or player live. If sports are something that are important to you, go ahead and take a trip and enjoy being a fan for a weekend — especially when there's nothing to cheer for here.