Dallas Eakins and Todd Nelson through 31 games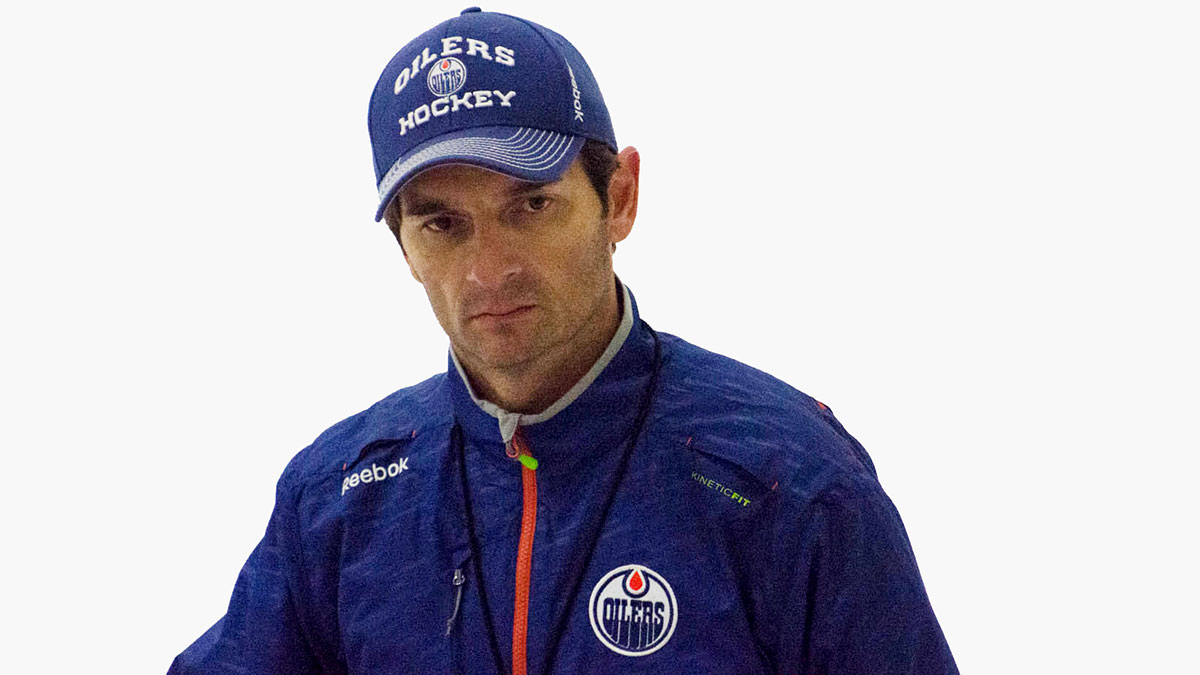 Edmonton Oilers' head coach Todd Nelson eclipsed the 31 game mark as head coach against the Pittsburgh Penguins last week, matching the amount of games Dallas Eakins coached before being fired on Dec. 15. Eakins had an abysmal 7-19-5 record, and Nelson has managed to go 11-16-4 — excluding the five games Oilers General Manager Craig MacTavish was on the bench with Nelson.
While not hard to do, Nelson's record is clearly an improvement over Eakins', but the two may be closer than it appears. In terms of regulation and overtime wins, Nelson has only one less win in regulation or overtime than Eakins. Almost half of Nelson's games have been won in the shootout, which is basically a glorified coin-toss and hardly indicative of any future success.
Edmonton rode shootout success with a league leading 15-4 record in 2008, but ultimately missed out on the playoffs by three points to the Nashville Predators. The year before, they were in the bottom 10 with a 3-3 record in the shootout, and the year after they were top 10, but with a 6-4 record. Relying on shootout wins tends to be an unreliable method, and not really indicative of any long-term talent.
Todd Nelson has garnered a better record than Dallas Eakins, but it's important to remember not all records are created equal. Nelson has had an injured Taylor Hall for a large part of his time as head coach, as well as David Perron and Jeff Petry's departure via trade to Pittsburgh and Montreal respectively. With that in mind, Nelson's options at centre are a little easier to manage with Derek Roy and Anton Lander, rather than Eakins' duo of Mark Arcobello and Leon Draisaitl. Nelson is also a little more fortunate with the goaltending with a .900 save percentage compared to .890 under Eakins.
Although Nelson's Oilers seem to have taken a small step back at even strength, they're generating less shots on goal and allowing more than Eakins' Oilers had, Nelson has revived a previously anemic power play and has young players improve while on his watch, including Nail Yakupov. Yakupov has 12 points in his last 14 games while averaging around three shots per game. Young Swede Anton Lander is finally showing some of the offence he's had down in Oklahoma City, and Oscar Klefbom is logging big minutes alongside the frenetic Justin Schultz.
It's unlikely Dallas Eakins' Oilers were as bad as their record, but Todd Nelson does deserve serious consideration for the head coaching position if the the Oilers young players keep showing positive signs under his coaching. Nelson's record may not be that much different from Eakins', but significant roster moves need to be made in order for any coach to have success in Edmonton.
Besides, it's not realistic to expect Edmonton to be in any consideration for the Mike Babcock sweepstakes, but a crop of coaching candidates that might include Todd McLellan, Ken Hitchcock, Bruce Boudreau, and Dave Tippet should be considered. Todd Nelson's name should be right in the mix as well.