Update: DIE Board delays ruling over Sleiman vote tampering case until Wednesday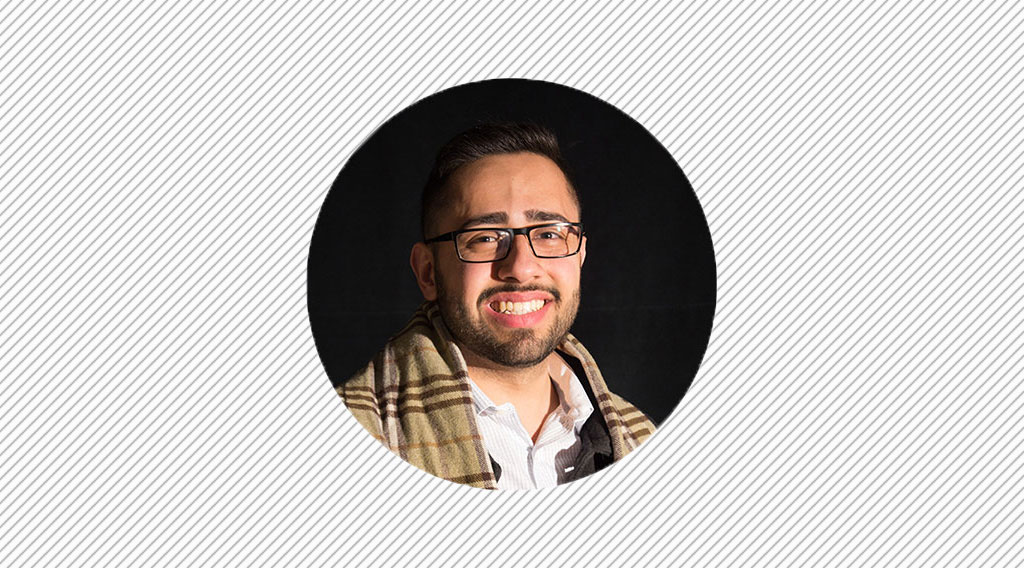 The Students' Union judicial board is delaying for a second time its ruling on the disqualification of an executive candidate, after a volatile two-hour appeal hearing Monday that at one point prompted the board chair to ask for civility.
Associate Chief Tribune Sam Alzaman said the Discipline, Interpretation and Enforcement (DIE) Board has set a "firm deadline" of 9 a.m. Wednesday for a written decision over the ruling.
But the board may release the decision earlier, he noted.
Alzaman said he and two tribunes met between noon and 4 p.m. Tuesday.
"We had to confirm the evidence before us and determine how to interpret any findings based upon that evidence," he wrote in a statement.
"There are still contentious issues and we are affording those issues the time and respect they deserve."
The appeal hearing pitted Jessica Nguyen, the SU's chief returning officer, against Vice-President (Operations and Finance) candidate Samer Sleiman, who Nguyen ousted Friday after ruling that Sleiman had voted on behalf of a student without their consent.
"This practice is corrupt," Nguyen told the board. "It's the worst thing you can do in an election to tamper with the results."
But Sleiman's three-member defence council maintained they had nothing to hide.
"Mr. Sleiman was upfront with each and every student," representative Mustafa Farooq said.
"We have absolutely no qualms about what Mr. Sleiman did because we don't think it contravened anything."
The complainant, first-year student Anna Gwozdz, said Sleiman approached her in CAB on March 4 and offered to show her how to vote on a cell phone. Gwozdz agreed and entered her CCID, password and student identification number.
At that point, a friend interrupted Gwozdz before Sleiman thanked her and walked away. She said she never saw her ballot and only realized that her vote had been cast after she tried to vote the next morning. She immediately emailed Nguyen to complain.
"The biggest issue is that my consent was not given for the actual vote that was submitted under my name," Gwozdz said.
Further investigation by the CRO revealed that Gwozdz had voted for Sleiman, although she had meant to vote for opposing candidate Cody Bondarchuk.
Student Hassana Hakwik, who Sleiman's team brought as a witness, said Sleiman had also approached her in HUB with his platform and offered to help her vote.
After Sleiman explained the voting process on his phone, Hakwik said she gave her "full consent" for him to submit a vote on her behalf, noting it was the first time they had spoken.
But Nguyen argued that one consenting voter did not apply to all students approached by Sleiman.
The board questioned whether casting a vote on behalf of a student could be considered fraudulent.
"This is a practice that has historically been going on," said Sangram Hansra, one of Sleiman's representatives.
Hansra, who successfully ran last year for Board of Governors representative, said he had also approached students with a laptop or mobile device to show them how to vote for his campaign.
"There is nothing wrong with this," he said.
Nguyen said the practice puts the results into question. "For me, that's extremely frustrating."
Sleiman's council also questioned the 32 votes that the CRO's investigation found to have been cast from the same IP address of a Telus phone.
Jay Ward of Whitematter, a technology company that oversees the SU's online voting system, said his data could "absolutely not" point to a specific student.
"But I have a pattern that says this IP address did these sketchy things."
In their closing statement, Sleiman's council slammed Nguyen for "arbitrarily" following bylaws and failing to prove that Sleiman had falsified Gwozdz's vote.
A visibly emotional Nguyen said the violation against Gwozdz was enough to cast doubt over the elections.
"At the end of the day, my ruling is legitimate and should be upheld. And Mr. Sleiman should be disqualified," she said.
Results for the VP (OpsFi) race are pending until the board issues a ruling for the appeal.