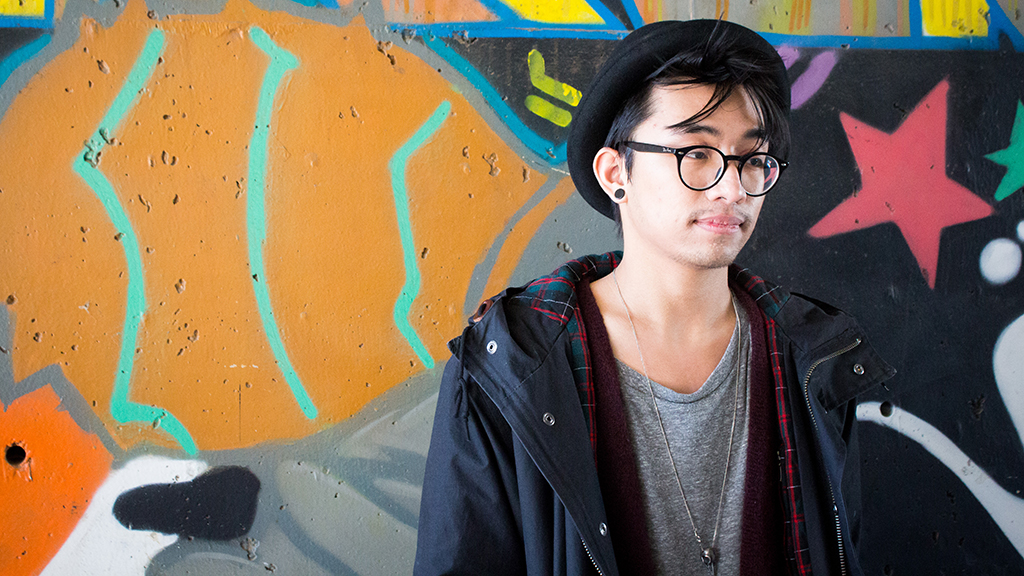 Jondrei Bictoria Alcain
Arts I
Gateway: Describe what you're wearing today.
Bictoria Alcain: I'm wearing a plaid perry jacket with a Top Shop cardigan. And distressed frame denim, happy socks and Doc Martens.
Gateway: What inspires your style?
Bictoria Alcain:  I like to be relaxed. That's why I wear a lot of oversized things. Except jeans. I like really fitted jeans. It's hard to find men's jeans because I have a really small waist so I have to wear women's jeans sometimes.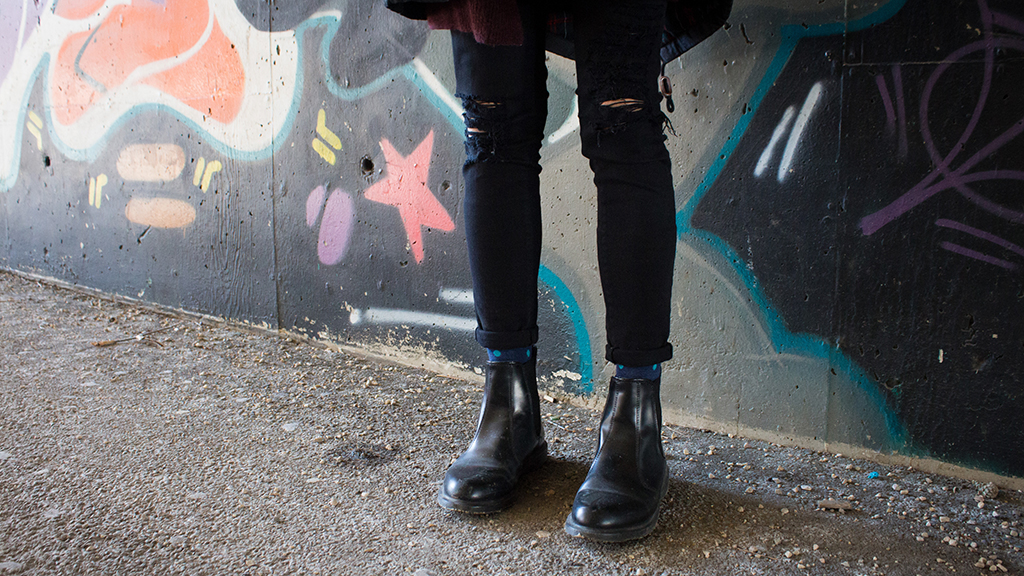 Gateway: How has your style evolved in the last five years.
Bictoria Alcain: I have a much cleaner look. I used to wear a lot of graphic t-shirts. I still do wear some, but I like to look more minimal compared to five years ago.