Golden Bears and Pandas curling squads make history at CIS nationals
Cameron Lewis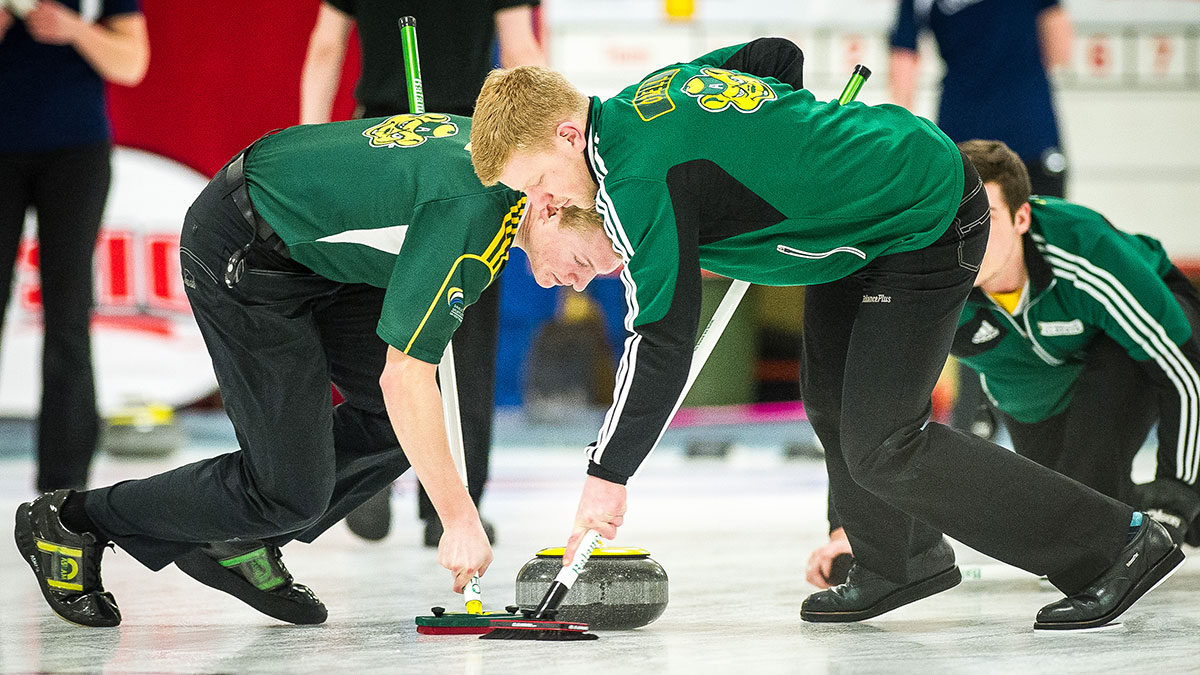 The University of Alberta curling program made history last weekend in Waterloo.
For the first time, both the Golden Bears and Pandas took home CIS gold medals in curling. The Pandas' 8-6 victory over the Trinity Western Wolfpack on Saturday cemented the program's first win in its history, while the Bears' 6-4 win over the host Laurier Golden Hawks was their first championship since 2012.
Bears and Pandas curling head coach Rob Krepps said watching his team perform the way it did was a dream come true.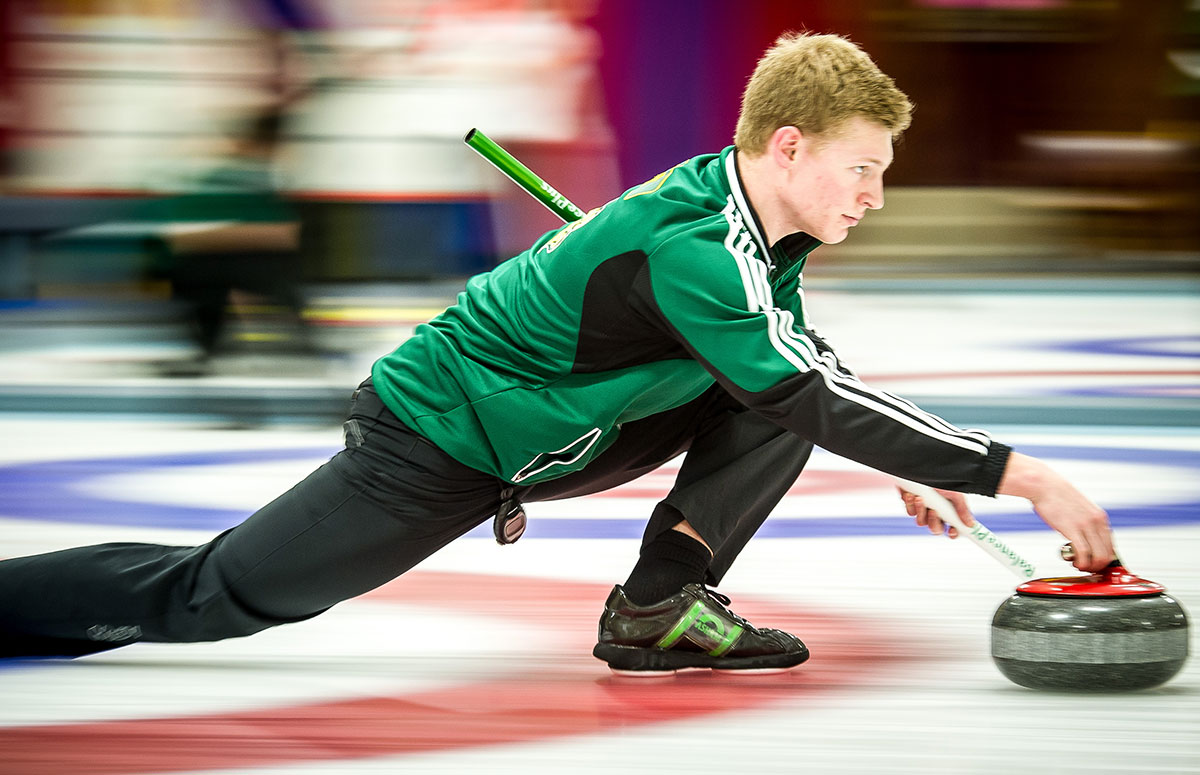 "It was pretty much a dream weekend," he said. "Both of our teams performed so well and both teams really came to play in the final and they weren't going to be denied. It was a pleasure to be there and watch it all unfold."
Although he knew that both of his teams were capable of winning, Krepps said it's impossible to expect both teams to come in and win gold medals — making the result even more incredible.
"I don't think you can ever expect to win two national championships but we certainly felt that it was possible," he said. "We knew our teams had it in them to play at the level that would be required, so it was just a matter of them actually doing it."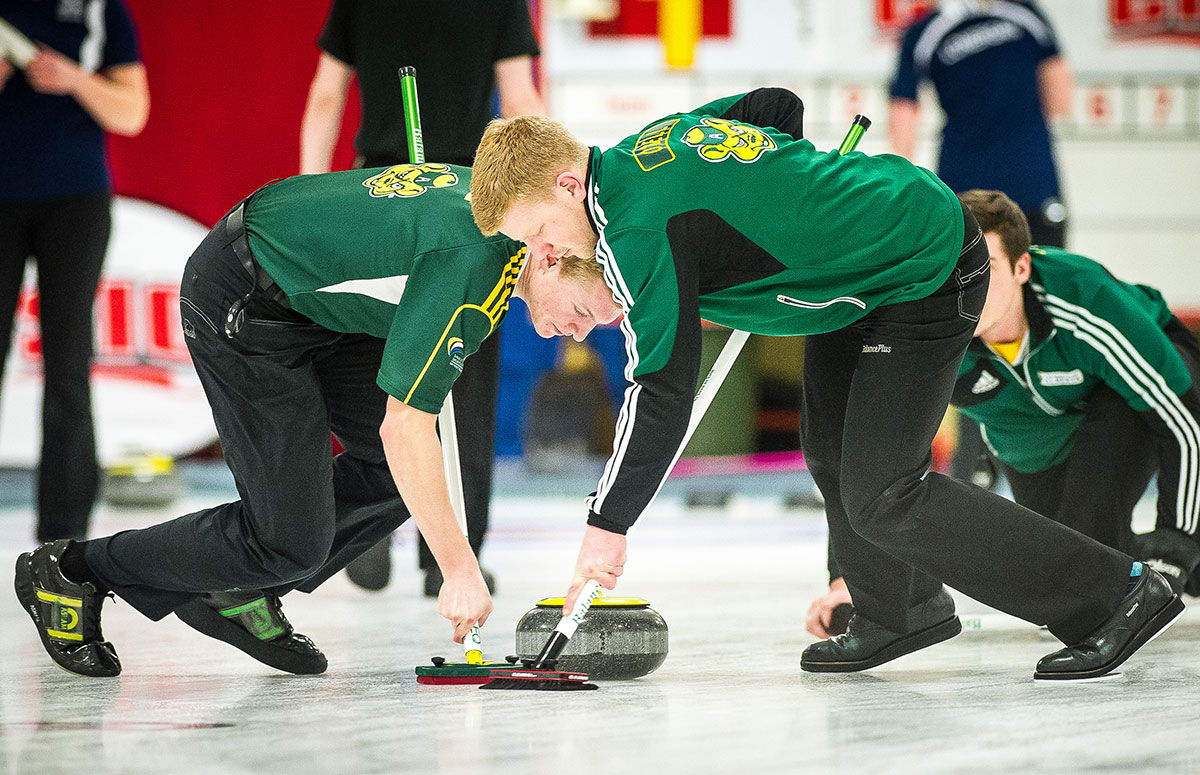 The Bears and Pandas almost had a perfect tournament, going 13-1 in the round robin and 4-0 in the playoffs. The Bears finished the round robin with a perfect 7-0 record, while the Pandas finished 6-1 with their only loss coming to Thompson Rivers on Wednesday. Both the Bears and Pandas handled their semifinal matches on Saturday morning with ease, as the Bears took down the Winnipeg Wesmen 7-1 and the Pandas defeated Laurier 6-2.
The Bears, led by skip Thomas Scoffin, put a cap on their dominant tournament on Saturday night when they defeated Laurier in their home rink by a score of 6-4. The Pandas, on the other hand, had a chance at redemption against Trinity Western. After falling behind 5-3 after six ends, skip Kelsey Rocque stunned the WolfPack with a remarkable seventh end to take a 7-5 lead. Rocque cemented the 8-6 win with a hammer in the tenth end that gave her team its historic victory.
Krepps said Rocque's performance was a perfect ribbon on a successful season.
"Kelsey Rocque was outstanding," he said. "She's had a pretty special run already this year, but I know that winning CIS nationals was something that was very important to her because the Pandas had been silver medalists the last two seasons."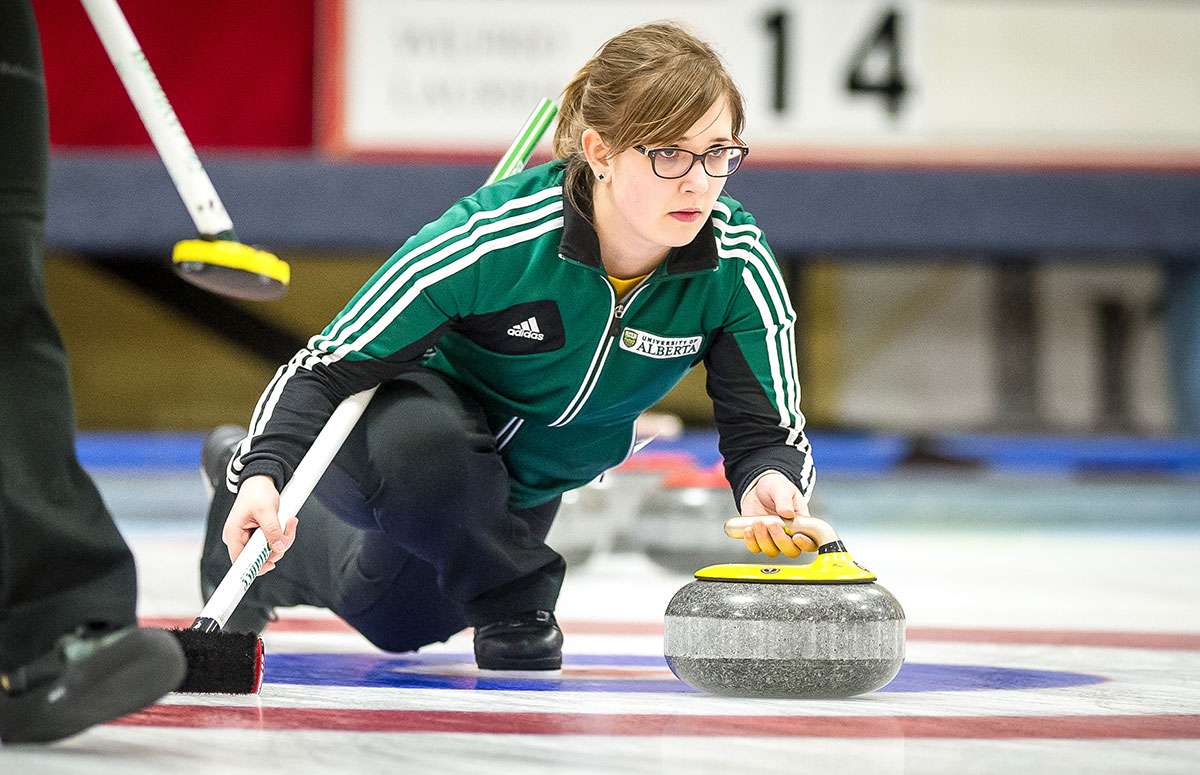 Krepps also acknowledged the importance of the leadership of two of the team's fifth-year veterans — Alison Kotylak and Evan Asmussen — to the team's success.
"You try to have a range of athletes in your program and I think they start to become a tightly knit group," he said. "They know it's Evan and Alison's chance to win a gold medal, and as much as they want to do it for themselves, they want to do it for those veteran leaders as well."
While the championships are incredibly exciting for the program, Krepps said he woke up this morning already planning on how the team is going to do it again next year.
"My focus has been entirely on helping our athletes realize their dreams, so from that standpoint it's very gratifying," he said. "When I woke up this morning, I was thinking about what we had to do to pull this off again next year."