Canadian Cancer Society prepping 2015 Relay for Life
Collins Maina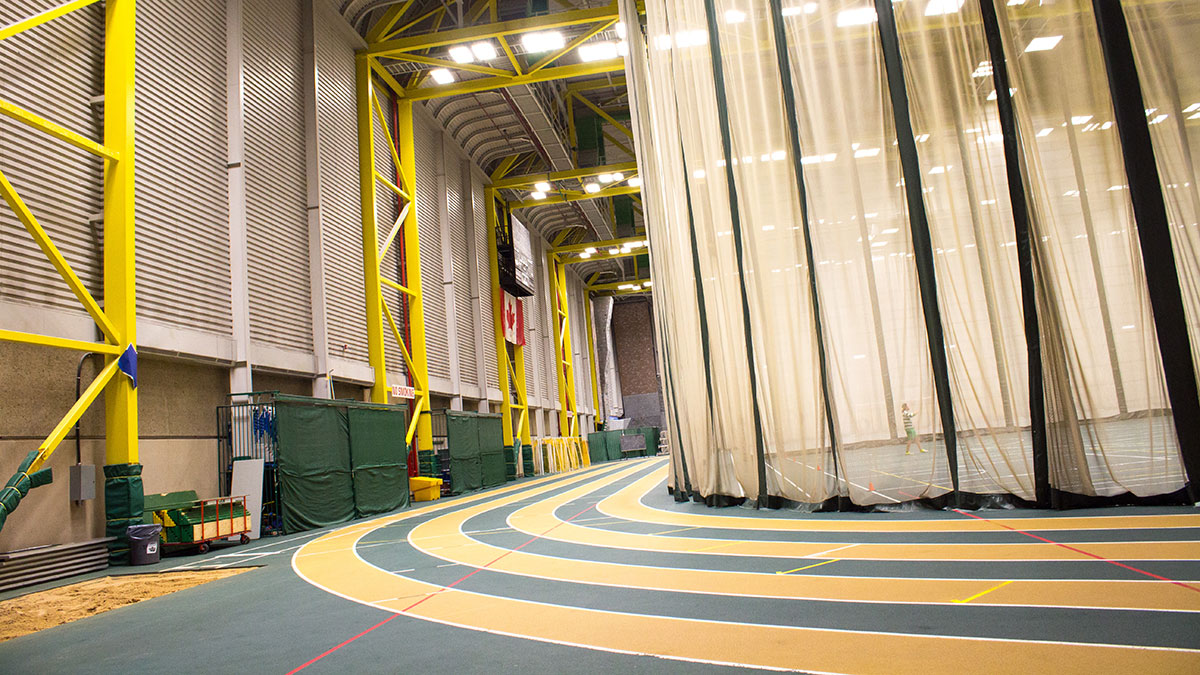 The Canadian Cancer Society's Relay for Life fundraising event is back at the University of Alberta for a fourth year, promising an "uplifting" experience for all participants.
Relay for Life first took place in the U of A's main quad in September 2011, but this year's edition will be held in the Butterdome for the first time on March 28.
The event traditionally requires at least one person in a team of roughly 10 to 15 people to run or walk around a track for 12 hours. But they're changing it up this year, U of A Relay for Life Committee Chair Nicole Gellner said.
This year's Relay for Life will reduce the event's time from 12 to six hours to cater to the schedules of university students and staff.
"We find that students are really busy and don't have the time to do a 12-hour relay," Gellner said.
But she said the event's goal of $40,000 is most important, despite currently sitting at the $10,000 mark. Gellner said she's hopeful for the upcoming two weeks prior to the event.
"We have a long way," Gellner said of their fundraising efforts thus far. "But I would say that we normally raise anywhere from $20,000 to $40,000 at these events, so we are fighting really hard for $40,000."
There are currently 15 teams registered for the event, each responsible for fundraising by their own means whether as individuals, teams or both. Previous Relay for Life teams have held bake sales, collected pledges and ran bottle drives to raise funds.
Aside from the relay, the event will also host different ceremonies to honour victims lost to cancer. Gellner described how one of the ceremonies will involve setting up luminaries along the track, where each light bears the name of a donor's lost loved one.
This year's event will also feature yoga, zumba sessions and live music in efforts to make it a "fun" atmosphere.
"It's a really nice way to pay tribute to those that have been lost," she said.
Gellner, who has been organizing and attending Relay for Life for the past three years, said the event leaves her feeling "uplifted." She said she hopes this will also act as a stress relief for students going into finals.
A 30-minute block will also be dedicated to competitive Relay for Life runners. But for leisurely strollers, Gellner stressed that "it's not a race," and attendees should expect a highly non-competitive atmosphere.
Gellner said she's looking forward to seeing how the event plays out, and hopes it does more than just raise money and awareness for the issue.
"Cancer doesn't discriminate against anyone," she said. "You are never too young or too old to get cancer, but a lot of people here don't think about it like that."
"We want people to realize that you don't know what life is going to give you next. You should be grateful for what you have since we unfortunately aren't invincible."