Social Intercourse: March 18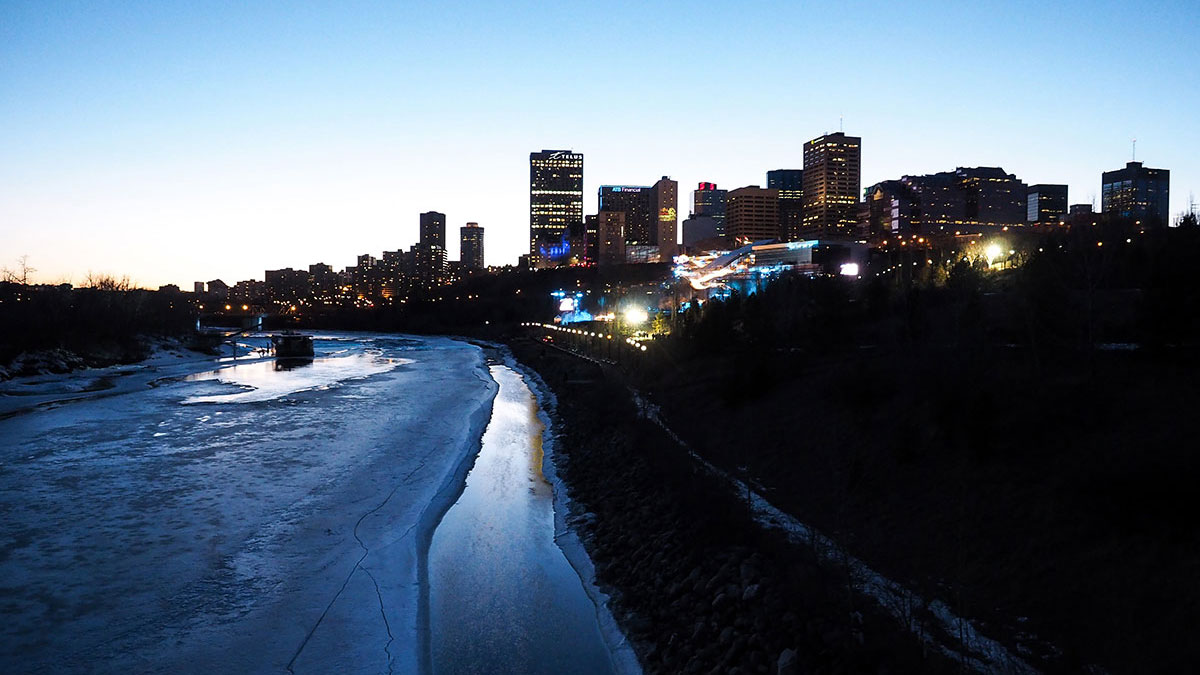 Mile Zero Dance AIR: Kevin Jesuino
10816 95 Street
Thursday, Mar. 19 at 7:00 p.m.
$15 (milezerodance.com)
Kevin Jesuino is a Canadian emerging artist who focuses his creativity on choreographing dance numbers in various "found" spaces across the world. For the past two weeks, Jesuino has stood as the Artist In Residence with Mile Zero Dance Studio, allowing him to come up with a performance that truly represents Edmonton. Titled "Being Together," the performance combines various forms of art to look at how Edmontonians move and evolve with the city. Seating is limited, so make sure to get your tickets in advance.
Scenic Route to Alaska
w/ Nature Of, The Tourist Company, The Velveteins
Pawn Shop (10549 82 Avenue)
Friday, Mar. 20 at 8:00 p.m.
$12 at the door
Scenic Route to Alaska is a trio of Edmonton hunks whose indie-pop hits have been winning over the hearts of the city for years. Supported by Edmonton's fantastic Nature Of, the emerging youngsters of The Velveteins and Vancouver's talented The Tourist Company, it's setting up to be a night of sweet melodies and hip-swaying. It's a line-up that may very well facilitate falling in love with a stranger you've made eye contact with across the room, so be sure to wear your heart on your sleeve.
Dada Plan
w/ Artisan Loyalist, Feverfew
Wunderbar (8120 101 Street)
Friday, Mar. 20 at 9:00 p.m.
$10 at the door
There isn't a lot of information about Dada Plan online. Their website, an artistic masterpiece, raises more questions about the band than it answers, and only two songs are released on Soundcloud. However, even without Facebook the Vancouver-based band has generated a lot of buzz. Supported by Edmonton's own ambient Artisan Loyalist and the experimental "harp-hop" band Feverfew, it's a night of untapped musical genres and the inevitable mind-expansion that comes from broadening your horizons.
Justina Smith Art Show
w/ F&M, Caity Fisher
Artery (9535 Jasper Avenue)
Saturday, Mar. 21 at 8:00 p.m.
$15 at the door
Justina Smith is easily the household name for Edmonton visual art, with her paintings displayed all around Edmonton and in the homes of people who can afford to decorate with original artwork. The walls of the Artery are going to be graced for the last time with her beautiful paintings, so come celebrate the unveiling of the gallery. Folk legends F&M are proud to provide entertainment. Local sweetheart Caity Fisher is even going to perform a rare solo set. If your taste in art is limited to music and movies, it's about time to expand into the realm of visual art.