Third time's a charm: Rahman wins 2015–16 VP (Academic) race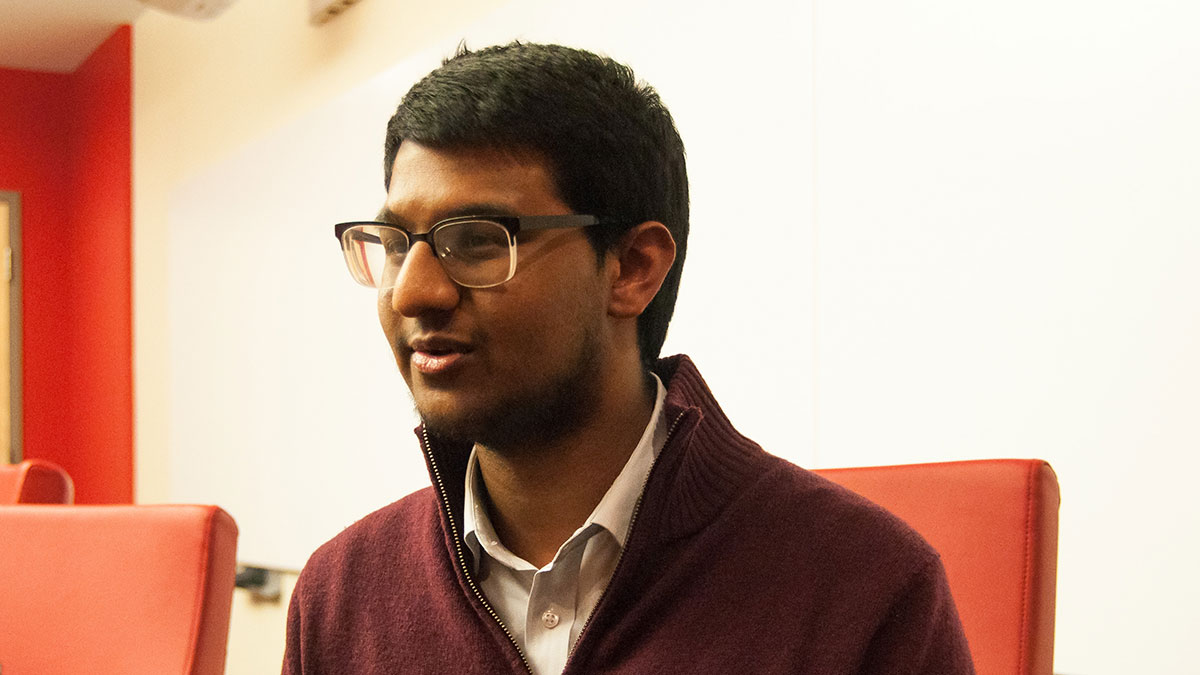 In a two-way race with Shakiba Azimi, Fahim Rahman triumphed over his opponent with 57 per cent of the student vote, en route to being declared the Students' Union Vice-President (Academic) for the 2015–16 academic year.
After the announcement, Rahman said he isn't sure what emotion is stronger: the joy of winning or the pain of losing. But when SU Chief Returning Officer Jessica Nguyen named Rahman the winner Friday night, he said he felt the same way he did when he lost the original VP (Academic) race on March 6 — "speechless."
"Just having it finally payoff in the end with an unexpected twist back in early March … this was fantastic," an emotional and exhausted Rahman said.
Rahman narrowly lost the initial 2015–16 VP (Academic) race on March 6 to Azimi after he garnered 49 per cent of the vote, the same margin that lost him the 2014–15 VP (Academic) race to Kathryn Orydzuk the year prior.
With the election's integrity in question, Azimi appealed the CRO's unofficial 2015–16 executive election results and requested a re-vote for the VP (Academic) race on March 11. Azimi's decision came after disqualified Vice-President (Operations and Finance) candidate Samer Sleiman was struck with a ruling by the CRO, alleging that he tampered with up to 42 election ballots, which he later confessed to on March 12. The CRO said the vote tampering could have swayed the outcome of the VP (Academic) race, which Azimi won by a slim 35 votes.
The Discplinary, Interpretation and Enforcement (DIE) Board ruled the 2015–16 SU elections "tainted," and granted Azimi's appeal.
The DIE Board's decision gave Rahman a third opportunity to pursue the VP (Academic) title, which he said was "400 days in the making."
"We tried connecting with as many students as we could this time around," Rahman said. "Making sure that no student was not heard, no matter what their background was."
After enduring pain of losing for two straight elections, Rahman said there were times where his faith in himself wavered. But he used the two previous election losses as motivation to thrust himself to a win.
"That's never an emotion you want to experience again," Rahman said of losing. "I use that to really drive myself. I pushed myself as hard as I can."
Rahman will officially take office on May 1, and he said his first order of business is taking time to see how the SU operates during the transition phase with Orydzuk, and how he can "truly do the best for students on campus."
"I'm just really excited to be on campus for another year in a position where I can make a large impact for a lot of students," he said.
Azimi, who tallied 33 per cent of the vote, could not be immediately reached for comment.