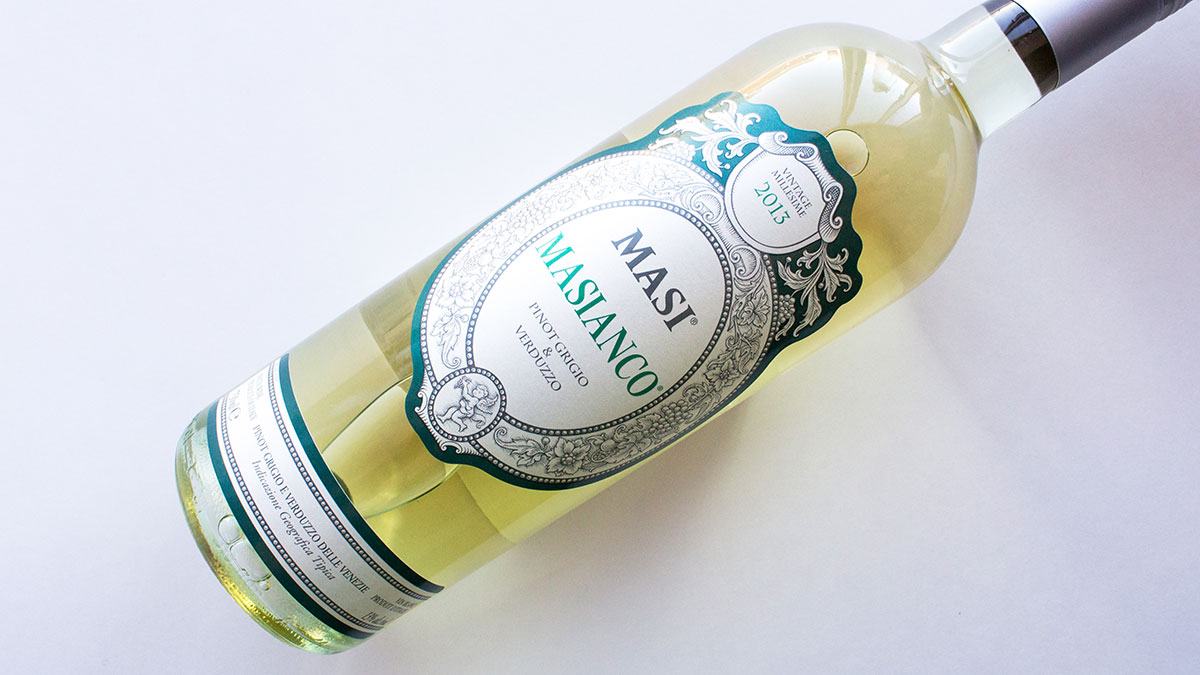 Masi Masianco's Pinot Grigio & Verduzzo
Available at Liquor Depot
$18.99
Some wines are meant to be enjoyed with company, and the best company for Masi Masianco's white blend is pizza and Netflix. This rich and complex wine is the perfect drink for a relaxing Friday — or any day of the week — night in.
A combination of Pinot Grigio and Verduzzo, Masi Masianco has a baroque style label that is not too garish. Grape vines are drawn around the name like an emblem in olive greens and yellow parchment colours. More than Microsoft was needed to make this design.
Masi Masianco is a modest white-gold that smells like summertime with pears, apples, white blossoms and a rich oak underline. It also has a hint of citrus that slightly surprised me. The label claims that the Verduzzo is from a full-bodied variety, but I suspect it is sharper than that. Regardless, I am not disappointed with this wine so far.
The taste hardly deviates from the aroma. The initially bold fruit flavours are well-balanced with rich notes of oak and almonds. I was right about the Verduzzo. The wine is slightly dryer than a full-bodied white should be, but that only makes this drink more complex and enjoyable. Brief tannin has the satisfying flavour linger for a moment longer.
This wine could go without any company at all. It's perfectly enjoyable by itself and so good you might not share it with anyone else. With that being said, Masi Masianco can satisfy any company that you are trying to impress and goes great with pastas and light and mildly seasoned meats. But, if you're like me, you'll agree that Masi Masianco tastes its best with a homemade cheese-and-mushroom pizza you and your friends decide to pick up and party with plastic.