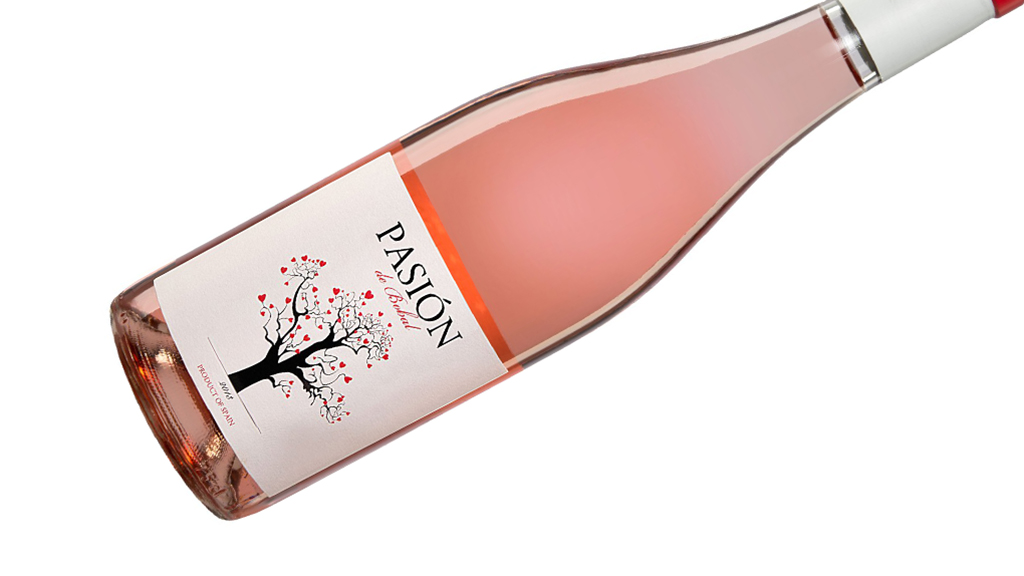 Pasión de Bobal
Available at Liquor Merchants
$15.99
Pasión de Bobal is the perfect match for this first week of March, but not for the right reasons. Like the beginning of the first month of spring, Pasión is expected to be, fresh, floral and festive, but turns out to be dull, dank and dissuading.
The presentation of Pasión de Bobal's bottle is not one I've seen before and I was immediately charmed. Its white label and black script is littered with bright red hearts. It reminds me of the doodles in the margins of my used textbooks left by previous students. Even the cap had a little heart on its surface.
Its contents initially appeared just as fun. This is the only rosé wine I've sampled that was not red or pink. Instead, Pasión is a lovely peach colour that looked quite refreshing.
And then I smelled it. This is where my experience gradually turned downhill. Overall, Pasión de Bobal's aroma is too thin. After a while, you may pick out peach blossoms and tangerine and, if your nose is exceptionally strong, just a hint of red currant. It's an agreeable combination. However, the scent is so delicate, that what you can identify could be just the ghosts of a separate bolder tasting wine.
Pasión's taste follows the same tune as its scent. Initially, I thought that I was drinking water. I could only registered a hint of floral in the wine before an overwhelming dryness took over. This, and the absent tannin make drinking my sample feel too clean. As rosé wines go, Pasión de Bobal seems to have followed the correct basic steps. I's combination of accents is sufficient and it is as dry as rosés are meant to be. It's drinkable. But I am disappointed by its serious lack in depth and flavour.
Although it seems half-baked by itself, Pasión de Bobal may make a meal more enjoyable. Try it with a berries and spinach salad, cooked salmon, or something equally light and cheerful. These spring-worthy dishes might make the snow melt a little faster.