Wellness Champion Award recognizes good deeds and service on campus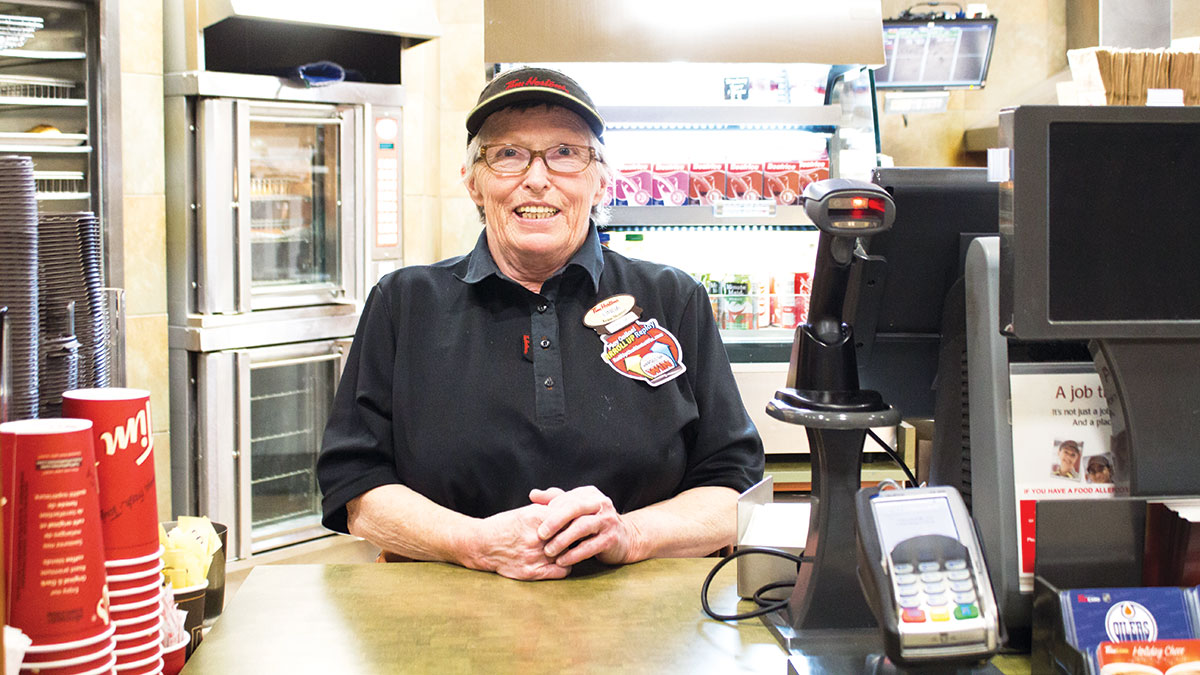 The Wellness Champion Award shows that campus wellness can come from unexpected sources, including a librarian, a Tim Horton's server, and a dog.
The University of Alberta's Wellness Services' Wellness Project launched the award in February to recognize members of the U of A community who have contributed to creating a healthier campus. The award aims to raise awareness of wellness-related activities, programs and policies across campus, and demonstrate how these initiatives help to integrate wellness into campus culture and university life.
Healthy Campus Unit Team Lead Melissa Visconti said the award was created to expand perceptions about what wellness is and how it is created.
"Wellness happens all around us on campus," Visconti said. "Sometimes it can be seen directly through programs and initiatives, and other times wellness is co-created in the spaces students and staff gather to connect and learn."
Along with Wellness Grants and Wellness Ambassadors, The Wellness Champion Award is one of three components of The Wellness Project, a two-year initiative funded through Alberta Health and managed through the University Wellness Services' Healthy Campus Unit and the Office of the Dean of Students.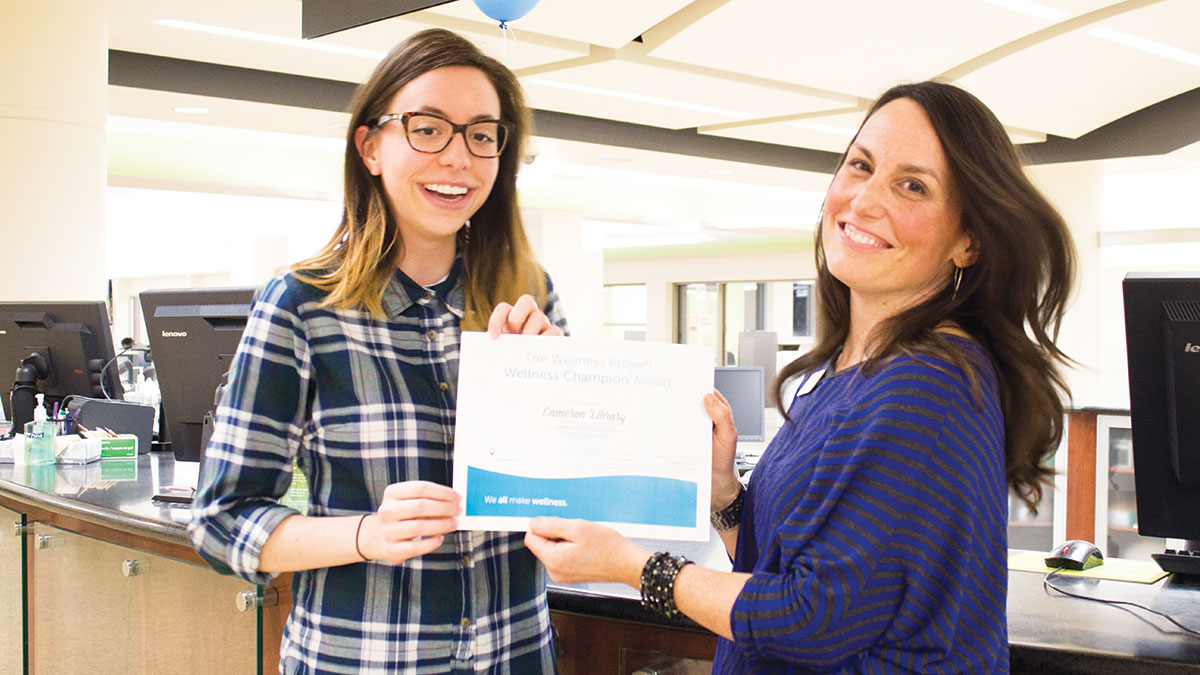 The Healthy Campus Unit is a health promotion team that works to support health and well-being at the U of A. Along with The Wellness Project, the Healthy Campus Unit has developed several campus-wide initiatives, including Unwind Your Mind and the National College Health Assessment.
The Wellness Champion Award nomination form can be found at thewellnessproject.ca, and nominations are open until March 16. Winners are provided a certificate of recognition and are featured on The Wellness Project website and the U of A Characters Facebook page. And, as a bonus, Visconti said there may be balloons involved.
Since its inception, The Wellness Champion Award has been presented to a number of community members, including U of A Chief Librarian Gerald Beasley, Tim Horton's employee Linda Schlodder, the Faculty of Science's Brenda Leskiw and her dog, Ruby the Science Dog, and the Chair of the Department of Modern Languages and Cultural Studies, Laura Beard, who received the award for promoting sexual assault awareness within the Faculty of Arts.
"It reminds you of the responsibility you have on the campus and in the community to do this work," Beard said of receiving the award. "Work that's really, really, really important."
Visconti also stressed the significance of acknowledging good deeds and personalities at the U of A, and said she believes every community member has a role to play in creating a better campus.
"Whether it's lending a caring hand, sharing campus resources with peers, starting your own initiative, or bringing people together to work together on wellness-related issues … all actions big and small contribute to improving the well-being of our campus."