Brazil's World Cup serves as a warning to potential hosts
Cameron Lewis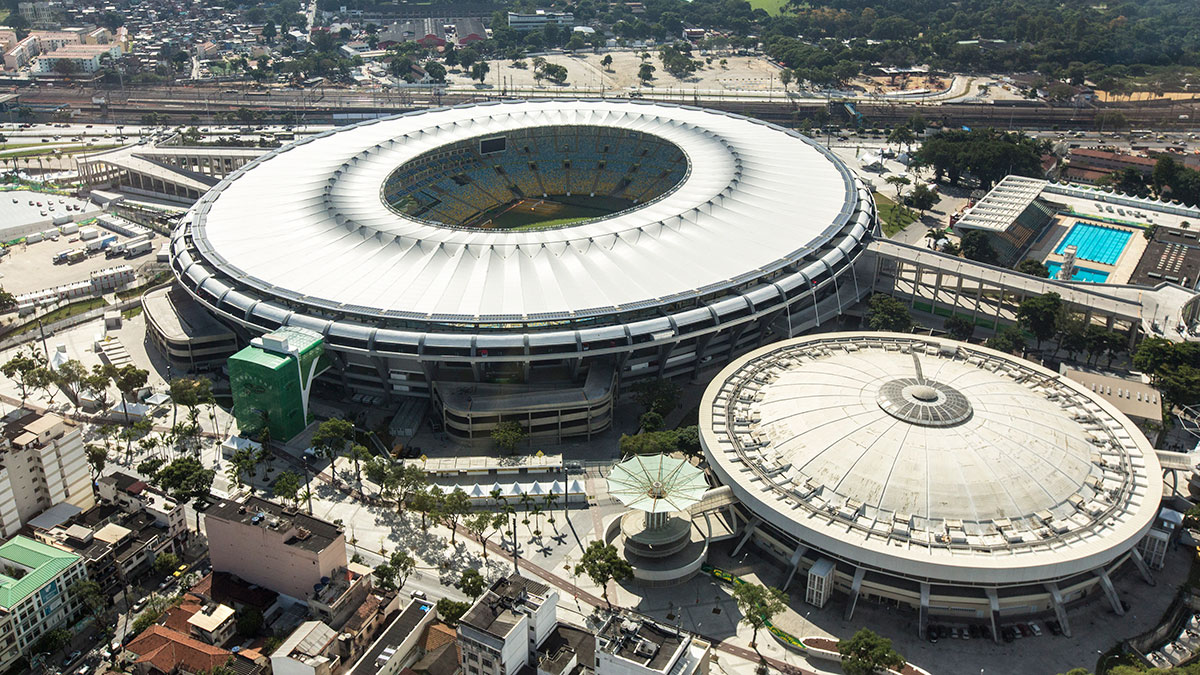 Hosting a massive sports event like the World Cup or the Olympics puts any host nation on the map.
For Brazil, it did just that — in the worst way possible.
About a year later, Brazilians are wishing it never happened. And nations around the world should be viewing it not as a symbol of Brazilian nationalism and magnificent sporting memory, but as a friendly reminder why these events simply aren't worth it.
Hosting the World Cup was a financial disaster for Brazil. Brazil spent roughly $14 billion US on the event. That figure was double the most money ever spent on a World Cup previously held by Germany back in 2006. In 2010, South Africa spent $4 billion to host the tournament, which was considered obscene at the time.
How could you possibly spend that much money on a soccer tournament? Well, a good chunk of that money, roughly $3.5 billion US, went into either renovating existing stadiums in Brazil to meet FIFA's standards, or building brand new ones all across the country.
New or improved stadiums aren't always necessarily a terrible thing. These stadiums can help revitalize the areas that surround them by attracting people to spend money as well as by increasing the property value of residencies and businesses in the area. At the very least local sports teams get a fancy new stadium, right?
That hasn't been the case in Brazil, which makes these billion dollar parking lots even more painful to think about.
For example, you have Estadio Nacional located in Brasilia, boasting a capacity of 72,000 spectators. Nacional will be used as a facility for the 2016 Olympic Games, which are also being held in Brazil. After that it'll be used for concerts and conventions in Brasilia, and it can be used as the home of Brasilia's two biggest club teams. That doesn't sound awful, but Brasilia FC and Brasiliense don't even play in Brazil's top division. This building, one of the marquee stadiums built for the World Cup, is going to be the host of relegation level soccer. No concerts or conventions can justify the estimated $900 million price tag attached to Nacional.
The situation in Natal is even worse. Arena das Dunas was built with the purpose of hosting just four games throughout the tournament. Now it's being used only as a home for Natal's three prominent clubs, who also aren't currently playing in Brazil's top division. Arena da Amazonia was built in the heart of the Amazon Rainforest in the town of Manaus, and like Dunas, only hosted four games. Since Manaus' team may actually cease operations in the near future, the Brazilian government has considered converting it into a jail. Combined, these two stadiums cost roughly $600 million.
Long story short, the World Cup's hefty price tag certainly wasn't worth it for Brazil. Millions of people continue to live in poverty without access to proper standards of health care and education while the Brazilian government spends billions of dollars or stadiums that are nothing more than symbols of just how big a waste of money these tournaments are.
Brazil wasn't the only country who spent way too much money to host a massive sporting event last year.
According to Bloomberg, Russia spent an estimated $50 billion on the 2014 Winter Olympic Games in Sochi. The Winter Olympics are dwarfed in comparison to the Summer Games, yet somehow, Sochi cost nearly $10 billion more than the 2008 Summer Olympics in Beijing — which was by far the most expensive in Olympic history. Hell, even Montreal just recently finished paying off the debt from the 1976 Summer Olympics.
It's not the events that are terrible — it's the ludicrous demands governing bodies like FIFA and the IOC put on host nations for the right to host. The massive stadiums being the focal issue are a massive neoliberal contradiction. In a globalized society that scoffs of the idea of government intervention in the marketplace, why is it sensical for a nation's government to invest billions of dollars into infrastructure? And not infrastructure like roads, schools, parks, or things the common citizen can actually benefit from, but soccer stadiums.
When a country sets out to host one of these events, they do so with the objective of proving themselves as a true global city that's attractive to both tourists and investors from around the world. The promise is that the infrastructure built for these events are a worthwhile investment because they'll not only serve as mementos of the glorious games, but they'll create jobs, attract business, and they can be used to train athletes in the future.
Even if that's the case, it still doesn't warrant the price tag.
I'm not against the World Cup, or the Olympics. I love sports and I love watching these events. It's people like me that are the reason governments are willing to spend what they do to host these things, but Brazil, South Africa, Sochi, and others of recent memory are warnings to nations of the future that their money should be invested in other ways.