Golden Bears lineman selected in the CFL Draft by the Eskimos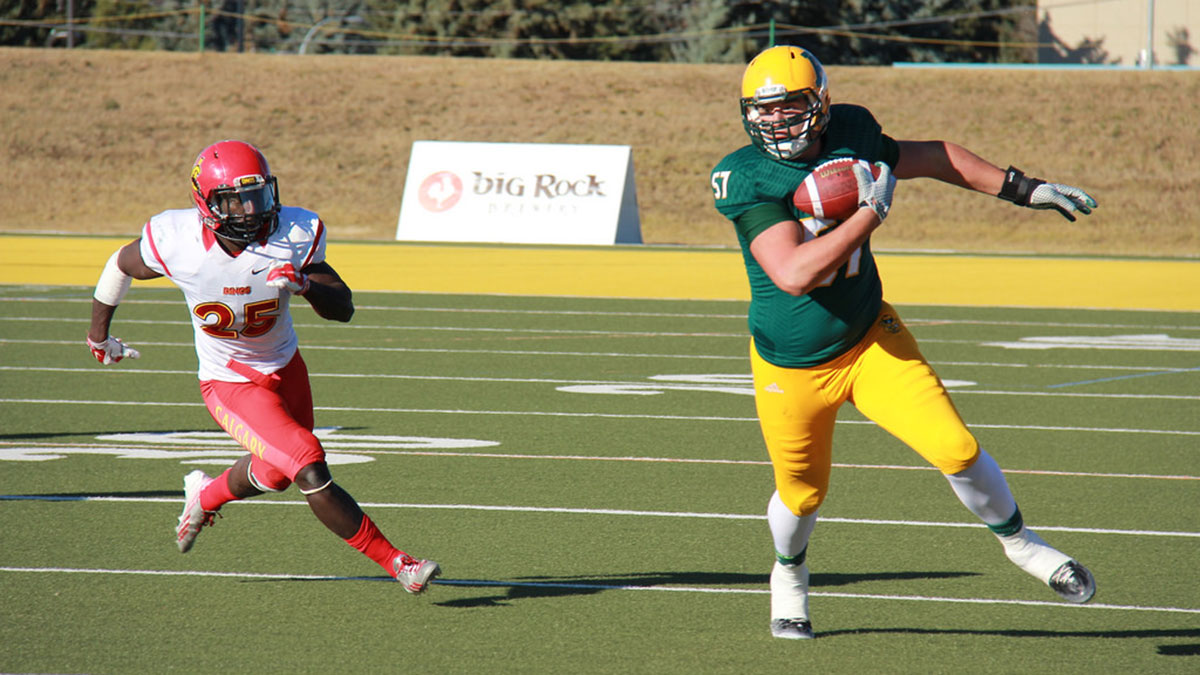 Getting drafted to play professional football is something that relatively few people experience in their lifetime. Getting drafted by a hometown team is even more rare.
David Beard has had the chance to experience both, as the former Golden Bears offensive lineman was chosen 16th overall in the second round of the Canadian Football League Draft by the Edmonton Eskimos.
"It was obviously very exciting, I was with my family, and it's your dream coming true," Beard said.
"Achieving a dream and being awarded on opportunity that so few people have been given is something I'm very happy about."
Adding to the excitement of getting drafted, there was the fact that he was drafted by the Eskimos, something that Beard appreciated.
"It was awesome," Beard said.
"Playing for the Golden Bears was a huge accomplishment for me, and that in itself was a dream come true, so in a similar fashion, I got to experience that excitement again on another level."
"It was special in the sense that it was a local team, because this is where my roots are, and I'm looking forward to seeing the results of the trust that the Eskimos put in me."
While Beard was happy to be chosen by the Eskimos, he said he was excited to be given a chance to play professionally, regardless of the team who called his name.
"I was prepared to commit to any team that would give me an opportunity," Beard said.
Beard becomes just the third Golden Bear to be drafted by the Eskimos since 2001. He's also the team's highest selection in the CFL draft since Hugh O'Neil was drafted 11th overall by the BC Lions in 2011.
With the draft now over, Beard now looks ahead to Eskimos training camp as the next step in his career.
"The draft was very exciting and it was a thrill to experience, but the reality is that there are many bricks in the road ahead for me," Beard said.
"I'm very excited for camp, and I'm looking forward to learning from the guys that are there and the coaching staff."
Beard also spoke about the type of impact he looks to make at Eskimos camp.
"I'm looking to make whatever kind of impact they need me to make. There's a variety of different positions that they can play me at." Beard said.
"Even though I don't exactly where I'll be excelling, I know that I will be excelling.
"I'm looking to crack a spot on the roster and to be a contributor right away."
Beard's versatility is certainly appealing to the Eskimos, as he's played as both offensive and defensive lineman over the course of his CIS career. He has also made an impact on the offensive side of the ball, catching two passes for 31 yards and scoring a touchdown this past season.
Beard's attempt to crack the roster will officially begin on May 31 when the Eskimos open training camp.