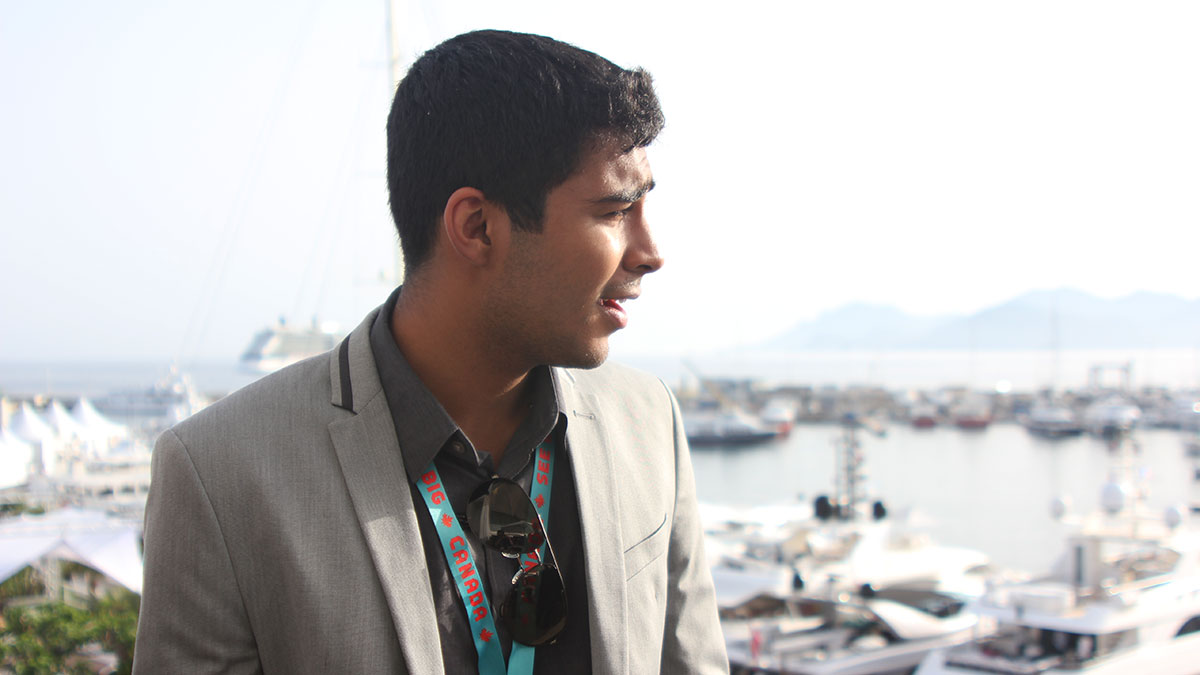 Edmonton isn't exactly the Hollywood of Canada, but that doesn't mean that aspiring filmmakers can't come from here. At the tender age of 20, Edmonton's own Akash Sherman has been invited to take part in the prestigious Marche du Film in Cannes, France with his first feature-length movie The Rocket List.
The film follows a group of friends who try to complete their bucket lists before the imminent collision between the Earth and a dwarf planet. The coming of age story was filmed in locations around Alberta and enhanced with visual effects by the team behind cult favorite film Wolfcop (2014). The soundtrack features exclusively local musicians, including the dreamboat trio Scenic Route to Alaska and the endlessly talented Mitchmatic.
"It is very important to me that we feature local talent because Edmonton has an endless supply of it," Sherman explains. "We got to have great music in the film and were able to share great local music with the world."
Sherman's love for Edmonton runs deeper than just for its superb music scene. He appreciates the abundance of actors, crew members, film festivals, and even the fact that Edmonton isn't the choice city in Canada to be a filmmaker.
"Growing up in Edmonton as a young filmmaker has given me the drive to punch above my weight," he recalls. "Honestly, I wouldn't have wanted to grow up anywhere else because some of the adversity and limitations the Edmonton film scene had have made me into a better filmmaker."
Although _The Rocket List_ is Sherman's first feature film, he isn't new to the world of filmmaking. His short films have taken home many awards, including winning "Best of Fest" at the Cinema Film Festival in Interlochen, Michigan and "Short Film Jury Award" at the Edmonton International Film Festival. In 2014, he was commissioned to produce a documentary profile of homeless youth in Edmonton. His resume is impressive, especially considering how most 20 year olds don't have any idea what they want to do for a career.
Sherman notes how different making a feature film has been from his experiences with short film, stating that the process of making a feature length movie took several times longer than that for a short clip. According to Sherman, the easiest part of making the film was the relaxing time spent driving through the Drumheller Badlands and to locations in the Rocky Mountains.
Despite all of his international success, Akash Sherman has stayed humble to his Alberta roots. He's stayed involved with film activities at Strathcona High, his old high school. He is an enthusiastic supporter of Edmonton International Film Festival and FAVA. He encourages aspiring Edmontonian filmmakers to engage in the local film scene and utilize the talent that the city has to offer.
"After a while, you shouldn't think twice about trying to take what you've learned from Edmonton and use it in a more competitive and larger environment like Toronto, or hell, even Cannes Film Festival."