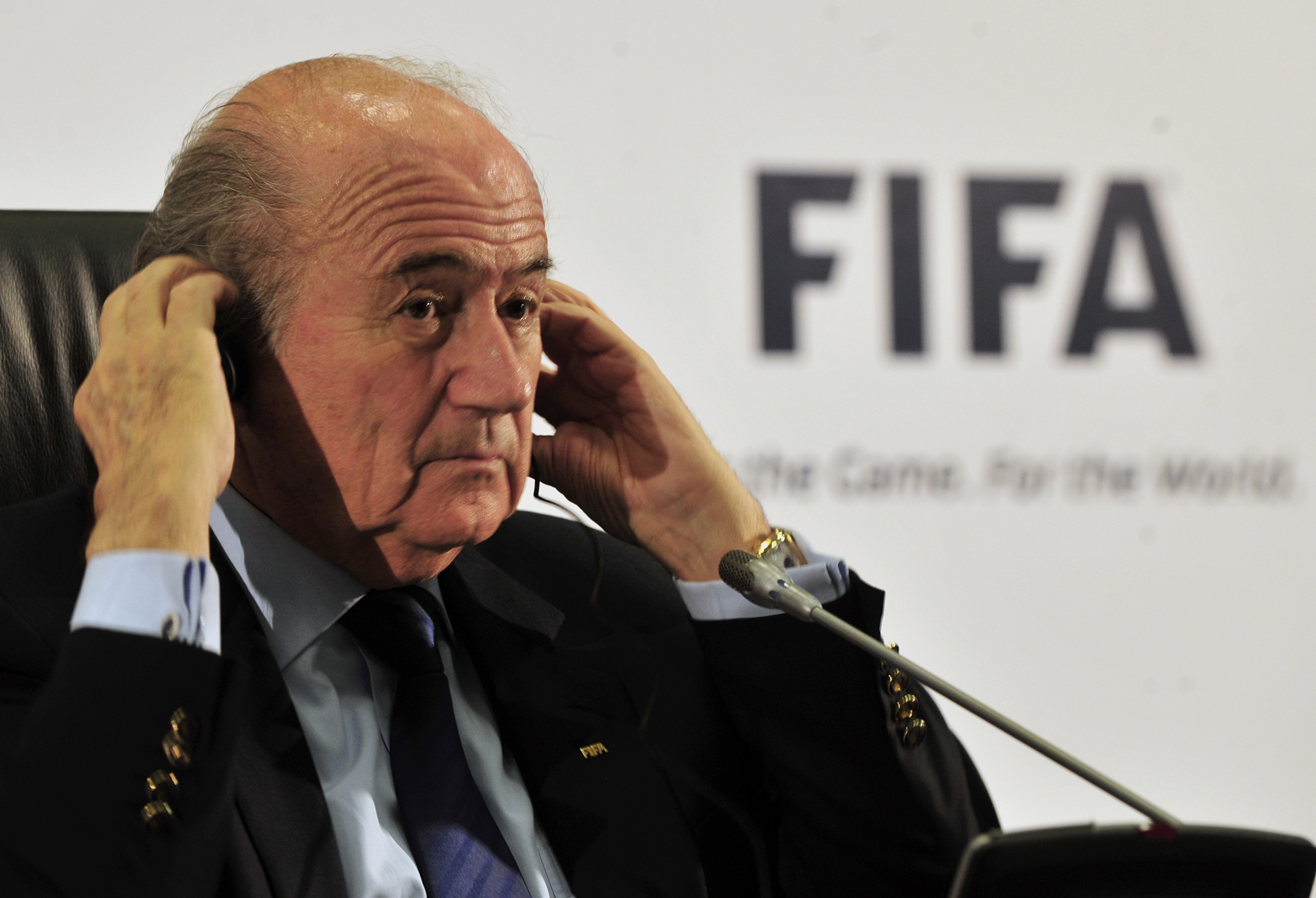 Swiss authorities have reportedly arrested top-ranking FIFA executives on federal corruption charges who could also face extradition to the United States.
The New York Times reported that a dozen "plain-clothed" Swiss law enforcement officials arrived at the Baur au Lac hotel in Zurich to apprehend the FIFA officials, who had gathered for an annual meeting.
Swiss law enforcement getting room numbers for FIFA execs they are heading upstairs to arrest pic.twitter.com/F69djqpcu5

— Michael S. Schmidt (@MichaelSSchmidt) May 27, 2015
Swiss agent just walked out of hotel with two bags of evidence

— Michael S. Schmidt (@MichaelSSchmidt) May 27, 2015
FIFA execs not being led out in handcuffs. Very peaceful. Hotel staff meanwhile is freaking out.

— Michael S. Schmidt (@MichaelSSchmidt) May 27, 2015
The alleged charges are a culmination of two decades of corruption, including World Cup bids and marketing and broadcast deals.
The report states that Swiss law enforcement officials probe will indict "more than 10 officials" including FIFA vice president and executive committee's Jeffrey Webb and Eugenio Figueredo and Jack Warner, who has been accused of "numerous ethical violations" in the past.
Warner has been accused of illegally profiting from reselling 2006 World Cup tickets, attempting to buy votes of Caribbean federation officials in the 2010 FIFA presidential election and collecting tens of millions of dollars in misappropriated funds.
Bidding for the 2018 and 2022 World Cups also "invited vote-trading and other inducements," the New York Times report added.
More to come…