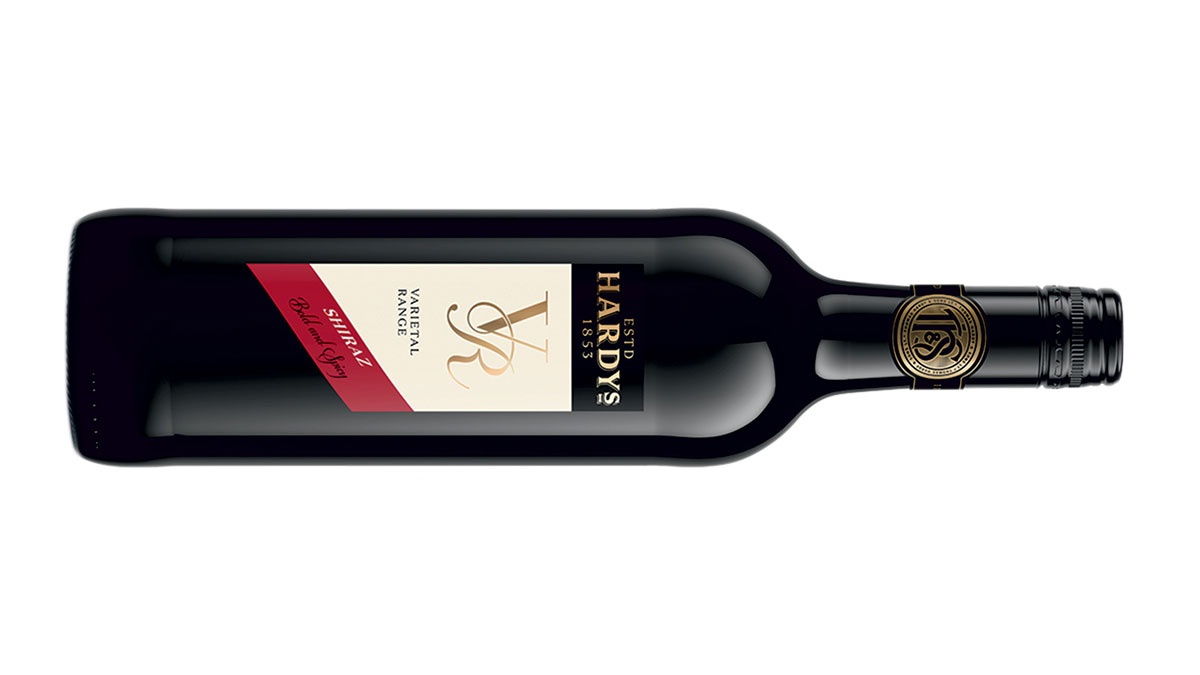 Wine: Hardys Varietal Range Shiraz
Found at: Liquors on Jasper
Price: $9.99
Sometimes, you go to the store for a bottle of wine with intentions to bring it home and serve with a nice, fancy dinner. Other times, you mean serious business pre-drinking before a big night out and just need a quick bottle to slam. I'm not sure about the former, but Hardys Shiraz definitely passes for the latter.
At such a reasonable price, there aren't high expectations for flavour. The label describes it as spicy, when in reality it's pleasantly bland. Like most actually affordable  wines, it comes with a screw-top lid that is ideal for drinking on the go. The main rule with dirt-cheap wine is not to smell it, but I was later told that my breath smelled fruity. Hot.
Some red wines are way too bitter to ever consider chugging. Luckily, Hardys goes down smooth, and you can manage to get a few solid gulps in before having to stop for air. If you're planning on drinking it on the stoop of an abandoned public establishment, it's important to be able to drink it in a timely fashion. Once again, the Shiraz passes with flying colours.
Potentially, Hardys would be an agreeable wine to share with friends or on a date. It's a great introductory wine for people who find red wine to be gross, and the label actually makes it look like a relatively nice choice. It's in the price range, however, that it's also acceptable to buy for when you'd like to drink a bottle by yourself. Top notch break-up wine.
As far as I'm concerned, Hardys successfully gets you drunk. Not quite falling-over-and-embarrassing-yourself drunk, but instead provides the happy-go-lucky flushed cheeks and giggles that are characteristic of winos.
If you're looking for a bottle to drink fast without making yourself too grossed out to go out, Hardys Varietal Range Shiraz is the ideal choice. Always drink responsibly, friends.