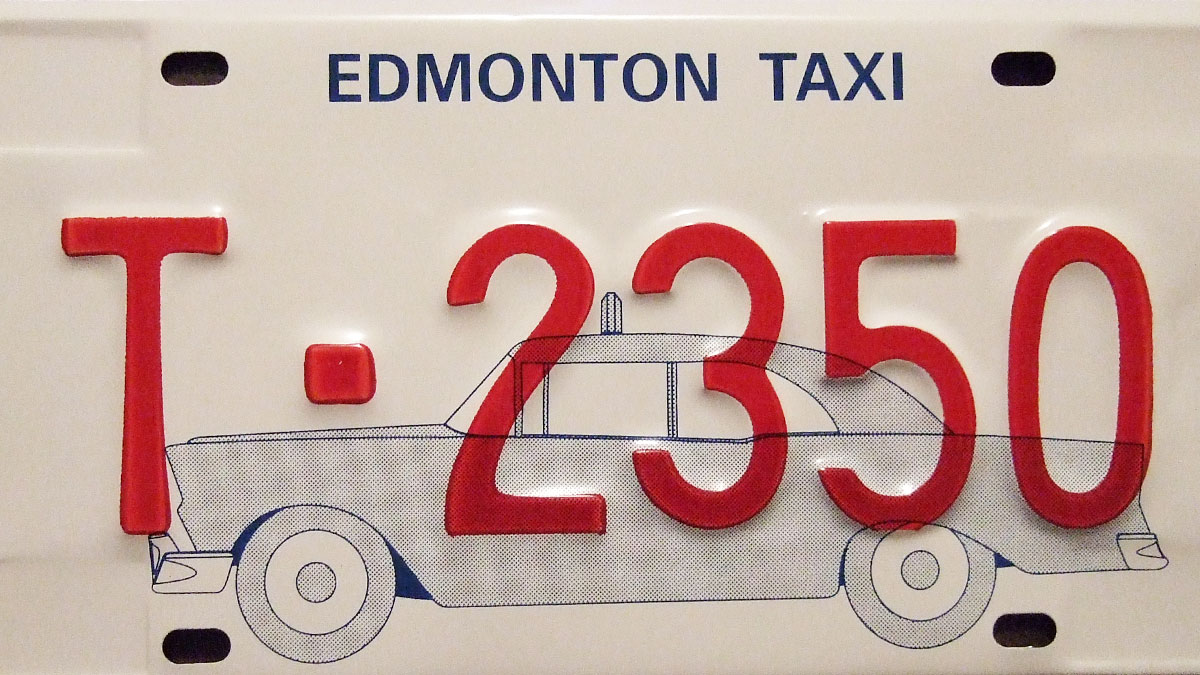 Get ready: we're on the verge of a modern-age Luddite movement. Technological change has always displaced workers, but innovations in the transport and shipping industry are set to cause more unemployment than ever before. Fortunately, we can – and should – take advantage of the newest technology without throwing the jobless to the streets.
Ever since Uber was introduced, taxi drivers have thrown protests all over the world. Even Edmonton cabbies protested Uber back in January. But nobody demonstrates better than the French, where protests are a national pastime. Taxi drivers blocked roads in Paris on June 25, then flipped cars, burned tires, ambushed Uber drivers and threw rocks off overpasses at suspected Uber cars. The rocks weren't small; one video shows a rock shattering a luxury sedan's windshield to cheers from a crowd of cabbies. The protests apparently worked. Two Uber France executives were taken into custody Monday. On Friday, Uber suspended one of its most controversial services in Paris, UberPOP.
It's easy to look at the cab drivers as villains if you've ever taken Uber. Uber provides an app that lets passengers connect with drivers. All drivers have ratings, making it easier to trust the person driving you around in a giant hunk of metal at 80km/h for the next 20 minutes. It also keeps the drivers accountable: I've been in a few cabs driven by half-asleep, likely overworked, cabbies, but I've only had good experiences with Uber. Uber rides are generally cheaper, and passengers don't have to worry about tipping. For consumers, it's a great update to an outdated service.
That's why banning Uber is a horribly anti-competitive method to save jobs. Although a Toronto court ruled Uber legal there on Friday, Edmonton continues to fight the company. It's unfortunate for a city that tries to bill itself on being innovative and welcome to tech startups. Uber shouldn't have a monopoly on individual transport services, but neither should cab companies. New players doing things better is the whole reason capitalism works as well as it does.
So how do we keep Uber while making sure any lost jobs are handled well? If Uber completely replaced the taxi industry tomorrow, older cab drivers may have difficulty finding jobs, some may have trouble adapting to the technology of Uber and others may not have the money to get training for a new job. And Uber isn't even the end: driverless cars are coming. The oilsands are already using self-driving trucks, and a driverless truck corridor has been proposed from Mexico to Manitoba. When consumer driverless cars become available in the next few decades, Uber drivers will be in the same situation as taxi drivers are now.
Surprisingly, our own mayor came out in support of a possible answer to these problems. Calgary's mayor Naheed Nenshi and Edmonton's Don Iveson both support the idea of a guaranteed minimum income. With this form of welfare, the poor wouldn't get as many governmental services aimed to help them. Instead, they'd just get a basic, livable income, even if they are unable to work. Unlike minimum wage, basic income isn't affected by unemployment, and it wouldn't have the same social stigma as social welfare programs.
Taxi drivers may be the perfect candidates, as they could then drive for services like Uber to supplement their basic income. A March 2012 study by Citizenship and Immigration Canada found that about 44.1% of drivers "have at least some postsecondary education and may be overqualified for their jobs."  Those drivers could now have more time to find a job they already have the skills for.
The same study found that about half of all taxi drivers are immigrants. Some post-secondary programs in other countries do not transfer to Canada without the person taking additional certifications. But without money and then time due to work, they often can't get those certifications. Basic income would allow them to work towards better jobs, and as an added benefit, provide Canada with more highly skilled workers.
A common criticism of basic income is that there is no incentive to work. But it only provides the minimum to live; it is, after all, basic. People would still need to work to be able to afford a better lifestyle, such as buying better goods and entertainment or going on vacations. Another confusion is where the money would come from. Much of it would be from cutting existing, now-redundant welfare programs. The rest would have to come from increasing taxes in the corporate sector or for those with higher incomes.
Increasing taxes for this might have seemed impossible a few months ago, but we now have an NDP government. They've already reintroduced progressive income taxes and increased the corporate tax rate. Albertans live in one of the richest places in the world. With our new progressive government, we have the perfect opportunity to try out basic income. It doesn't have to be immediate; just like Uber isn't replacing taxis overnight, basic income should be implemented gradually.
Uber is just the beginning of what will be a long, drawn-out fight for workers rights in our modern technological age. A gut reaction would be to fight these new technologies in a brave fight to save the working class. But we can avoid fighting by embracing better technology while adapting existing services to help the people affected.