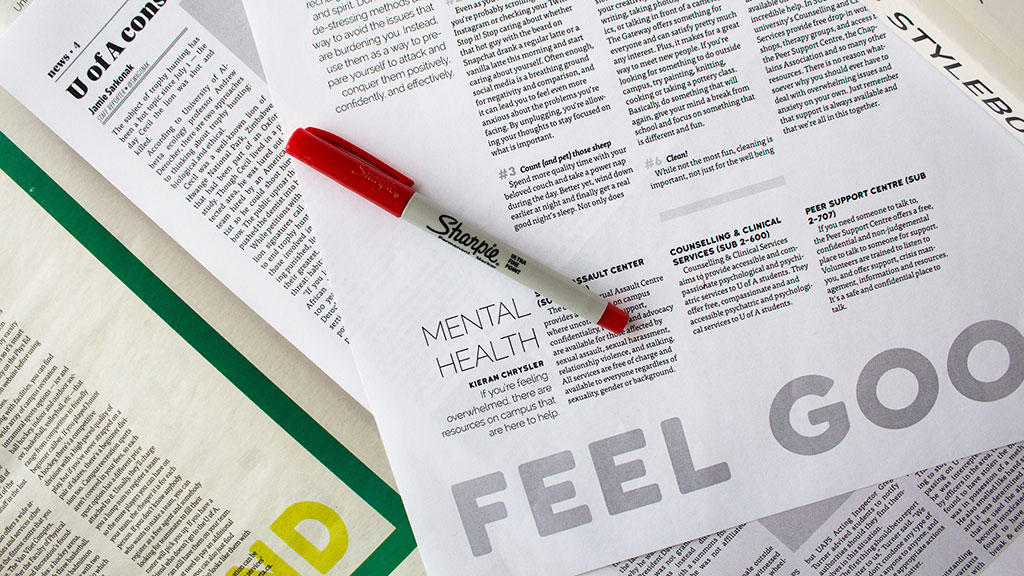 University is overwhelming. There's little chance that the next four-ish years of your life will be a walk in the park. But it doesn't have to be all bad. In this issue, we've tried to give some of our best secrets, tips and tricks to what has made our university experiences a little bit easier.
So who are we? We're The Gateway, the University of Alberta's campus media source. This means that while publishing your weekly dose of delicious campus news and events every Wednesday, we also post videos, podcasts and photo slideshows. We represent student needs and interests when no one else will. Our News section reports on the Student's Union. Sports will keep readers up-to-date on student athletics, from varsity to fitness clubs. Arts & Culture keeps up on student-run fine arts collectives. The Diversions section highlights student art, and Opinion will always be a place for the student voice on current issues to be heard. Everything is tied together with compelling photos and our desire to produce relevant and interesting content.
During this crazy time of year, we want to show our appreciation for our student readers, and help them to navigate the fresh year with more confidence than before. You'll find in these pages everything from places to grab lunch to what exactly you're getting out of your exorbitant tuition costs. We want to help you get through the year as painlessly as possible.
If you're a first year, welcome to the most insane four (or five, or six, or 10) years of your life. If you're wandering onto campus again after four months off, welcome back. Make your year count.