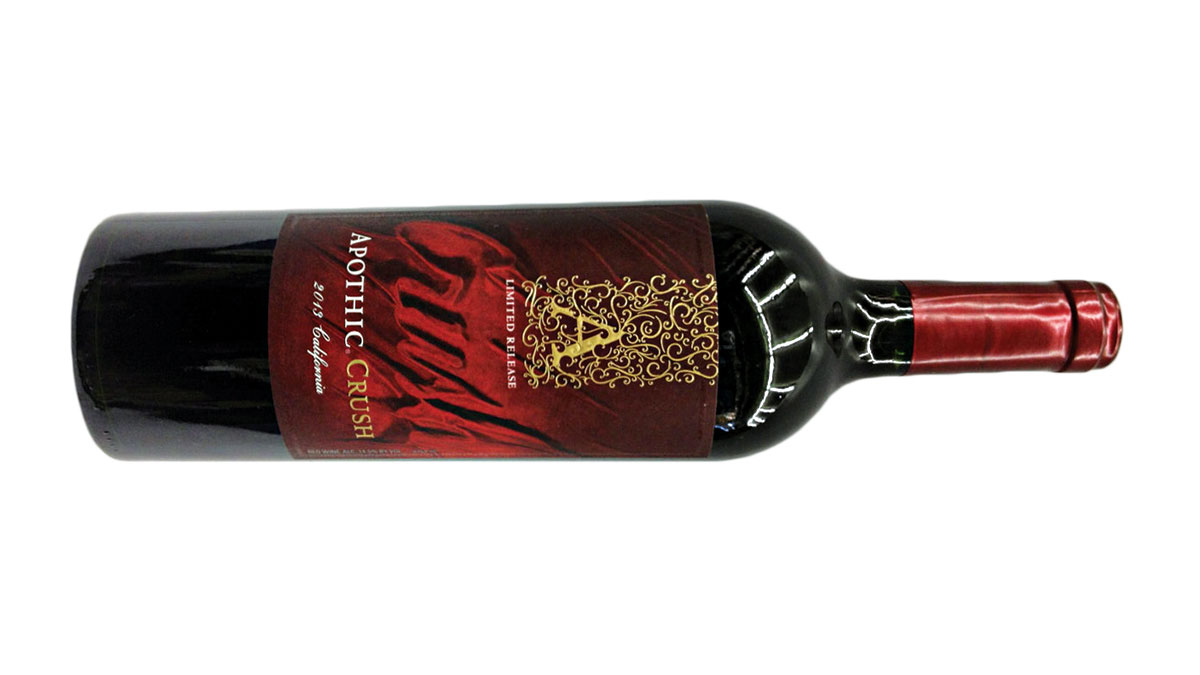 From the winery that brought us the delightfully chocolate-y under $15 Apothic Red comes their seasonal release, Apothic Crush. The newest installment in their moderately-priced wine list brings almost identical flavour as their standard Apothic Red, but with a weirdly thick twist. Not thicker in the higher alcohol content sense, but in the way that makes you question whether they just added cornstarch to their fermenting process.
Yes, this wine is thicker than its predecessor. Apothic Red most likely is finding itself envious of its younger brother with girthier mouthfeel. It's disconcerting how much this wine sticks to the tongue. It's like drinking weird, chocolate cough syrup. It's not inherently bad, it just throws the drinker offguard when they are forced to ask "is this what drinking a pint of blood fro an alcoholic diabetic is like?"
The wine does have a sharper alcohol taste, so if you can concentrate on that effect instead of the feeling of drinking terrible melted chocolate, the glass goes down much easier. Crush pairs best with a bottle of regular Apothic Red, because if you mix them both together you get a wine of normal consistency. That, or some dense chocolate cake, because you can probably cut the wine with the cake knife anyway.