3 up 3 down: The best and worst rookie debuts in the NFL
Zach Borutski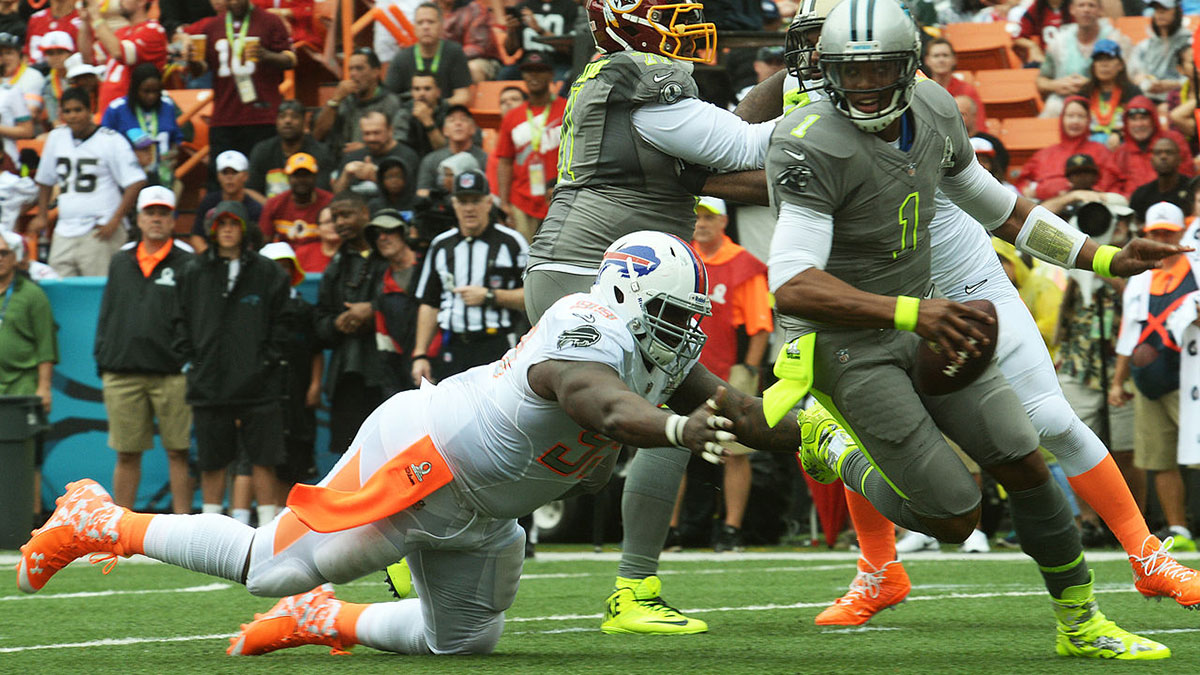 One of the many interesting storylines heading into the 2015-2016 NFL season was the rivalry of the first and second overall picks of this year's drafts: Jameis Winston and Marcus Mariota. It helped that they played each other in week one, and after that match-up, the comparison talk will only pick up, as Mariota had an historically good first career game, while Winston struggled constantly. The Gateway takes you through some other rookie performances that were memorably good, and bad.
3 up
Fran Tarkenton: Until today, Tarkenton was the only rookie quarterback to have thrown for four touchdowns in his debut. Mariota equaled him in that regard, but Tarkenton's performance still sticks out mostly due to the fact that he didn't even start the game, he came in in the third quarter to relieve Viking teammate George Shaw. Tarkenton led his Vikings to a remarkable comeback, as his team ended up beating the Bears 37-13 that day, with Tarkenton involved in all five touchdowns (he ran for one as well).
Robert Griffin III: Once upon a time, Robert Griffin III was actually perceived as a valuable starting quarterback by the Washington Redskins. During this time, he actually had some really good games, including his debut against the New Orleans Saints, where he completed 19 of 26 passes for 320 yards with two touchdowns, while adding 42 rushing yards as well. Griffin is one of three quarterbacks to have a passer rating of 158.3 in his debut, sharing the honour with Drew Bledsoe and Marcus Mariota.
Cam Newton: Newton also holds a rookie distinction — he's the only rookie quarterback to throw for 400 yards in a game. Newton's explosive arrival came at the hands of the Arizona Cardinals, as he torched their defense for 422 yards, two passing touchdowns, and one rushing touchdown. You get the feeling that he was really the only thing going right for Carolina that day, as despite the massive yardage numbers, the Panthers still lost 28-21. Newton topped his own performance in his second game, throwing for 432 yards against the Green Bay Packers. The Panthers lost that game as well, but Newton set an NFL record for rookie passing yardage in his first two games.
3 down
Alex Smith: Alex Smith was never really a good fit in San Francisco. He faced constant scrutiny ahead of his NFL debut, and to compound matters, he had to debut against the Indianapolis Colts, who owned one of the league's best defences at the time. His line wasn't pretty: 9 for 23, 74 yards, and four interceptions in what turned out to be a 28-3 loss. Smith played in 11 games in 2005, recording one TD pass to go along with 11 interceptions. Smith was traded to Kansas City in 2013, and has enjoyed a decent amount of success there, turning into a serviceable NFL starter.
Brandon Weeden: It seems like a million years since the Browns have had anything close to an NFL caliber starting quarterback, and 29-year-old rookie Brandon Weeden did them no favours in his NFL debut. Weeden holds the distinction of having the lowest quarterback rating in a debut since the merger, posting a woeful 5.1 quarterback rating. His line was suitably ugly, as you'd expect: 12 for 35, 118 yards, and four interceptions. Weeden has released by the Browns in March of 2014, and now backs up Tony Romo in Dallas.
Don Gault: Without a doubt the worst debut of all time, Don Gault managed to record a quarterback rating of 0.0 while making his debut with the Cleveland Browns (if you're starting to notice a trend here, then you're not the only one), managing to complete just one pass in 16 attempts, for 44 yards and four interceptions. Gault was so awful that he only managed to lead the Browns to three first downs in the one half that he played before he was deservedly benched in favour of an actual pylon. (That was a lie, but the pylon probably would've performed better). Gault never started another game in the NFL, and was out of the league soon afterwards.