Administration won't award merit-based pay to professors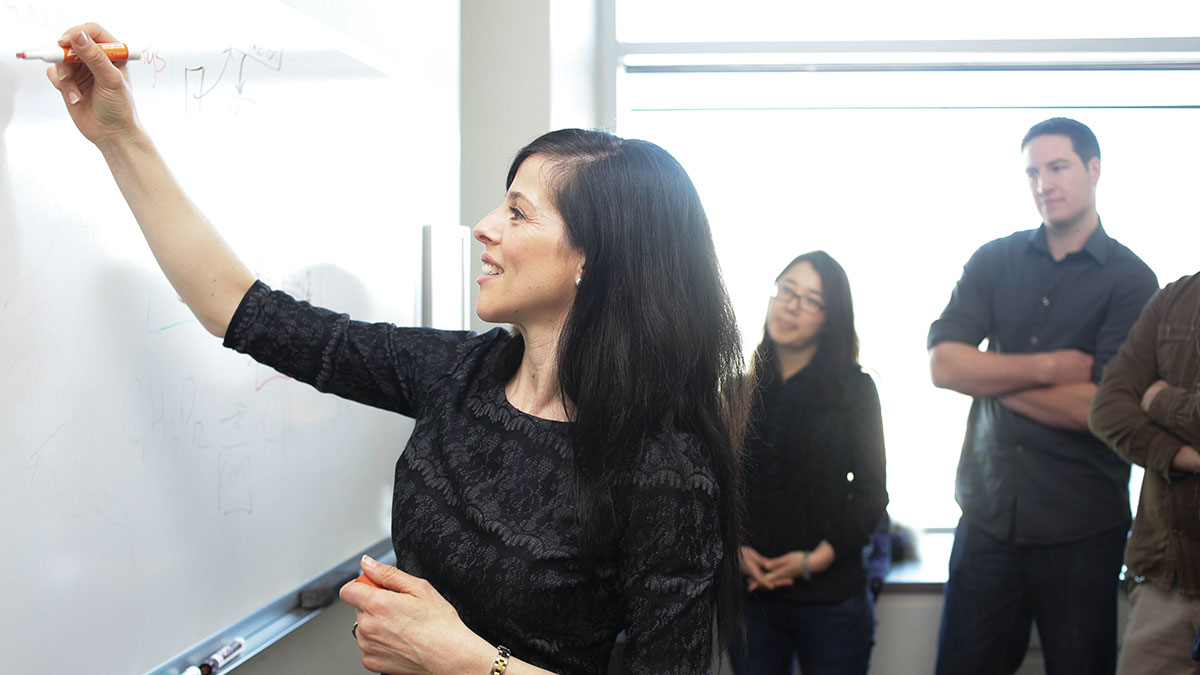 The Gateway has traditionally been written by students, but in the newspaper's long history, publishing work by professors is nothing new. Such a letter would perhaps be most appropriate in the Letters to the Editor section, but since the Letters section is quite relevant and contentious this week, and since professors' salaries affect every students' education, we feel that running this letter in the Opinion section proper is appropriate. This is JC Cahill, Professor of Biological Sciences.
Dear University of Alberta students,
Welcome back, or welcome to, the U of A. Even as a long-time professor, I share the excitement of the new academic year. With a new President, Provost, and Chair of the Board of Governors, it's an exciting time. It's also the first year in our history that the Fall academic term has begun without a contract between professors and administration.
That might seem trivial, but it could have more immediate effects on your education than changes to campus leadership. I will not broach the technical issues that lie behind this matter; instead, let me engage you with the one that seems counter-productive to ensuring excellence of the institution and unhelpful to your learning: the withholding of merit-based salary raises for professors. This is a decision made long before the oil prices started to fall, fires and drought ravaged the province, or the government changed.
The performance of professors including those with tenure, is subject to robust evaluation every year by a Faculty Evaluation Committee (FEC). FECs consist of professors from all departments in one's home faculty, tasked with deciding how "meritorious" each colleague's performance was over the prior twelve months. Evaluations are based upon all the scholarly and service activities performed during the prior twelve months, including the quality of teaching, publications and creative works, reports and patents, and service to society. Each year, FECs decide which professors performed particularly outstandingly, which were more typical, and which did too little to deserve a merit increment.
FECs have done their job, and have awarded varying amounts of merit to thousands of professors. Prior to this year, the university would have provided modest raises (typically 0-4 per cent of base pay) based upon those outcomes. These are not luxurious raises, however, merit raises are about much more than money. Because of the rigour of the FEC process, merit awards are the most tangible way our employer has of telling us how well or how poorly we professors are performing service and scholarship. In the worst circumstances, consecutive years of poor performance can lead towards the dismissal of a tenured professor, or denial of tenure.
Regrettably, the U of A administration this year has chosen to not place any value on the FEC decisions already made, and is rewarding those individuals ranked most meritorious exactly as those ranked as unmeritorious, with both groups receiving a $0 raise. By refusing to reward professors for the increments FECs have decided professors deserve, the university's administration has removed the only incentive the system has to motivate us to excel inside the classroom and beyond.
Imagine this happening in your courses. Suppose your professor requires you to perform a number of graded activities. You complete each dutifully and take pride in your mastery of the subject. Your professor, recognizing your unusually meritorious performance, awards you a higher grade on that assignment than received by others. Yet at the end of the year, the university assigns each student exactly the same grade. Or suppose that though you have completed all of the requirements for an Honours degree, the university decides that for this year, all students will receive the same designation, regardless of performance. Over time, such actions would be devastating to the quality of education, and lead to a pit of mediocrity on the bank of the North Saskatchewan.
For your professors, this is not hypothetical. No matter how much we worked to make the classroom experience positive and valuable, to push back the edges of knowledge, and to enhance the quality of life of Albertans, the U of A's administration has taken the decision to reward those efforts no more than if we had not even tried. Of course, money is not the only reward for work well done, but it is the principal one the U of A has used for decades.
And so, in this year of exciting change on campus, it might be helpful to know that you are also in a school beset with labour strife. Broken trust inevitably has a dampening effect on motivation, effort, achievement and morale everywhere, including universities. The U of A has truly excellent professors, and most will continue to work to the best of their abilities. However, what will an organization which ignores excellence look like in the future?
Nonetheless, we must soldier on, and I offer a fair warning to the students in my class: yes, differential performance on your exams WILL result in different letter grades in December! I do this because it supports our motto, Quaecumque vera.
Enjoy the academic year, and best of luck in your studies.