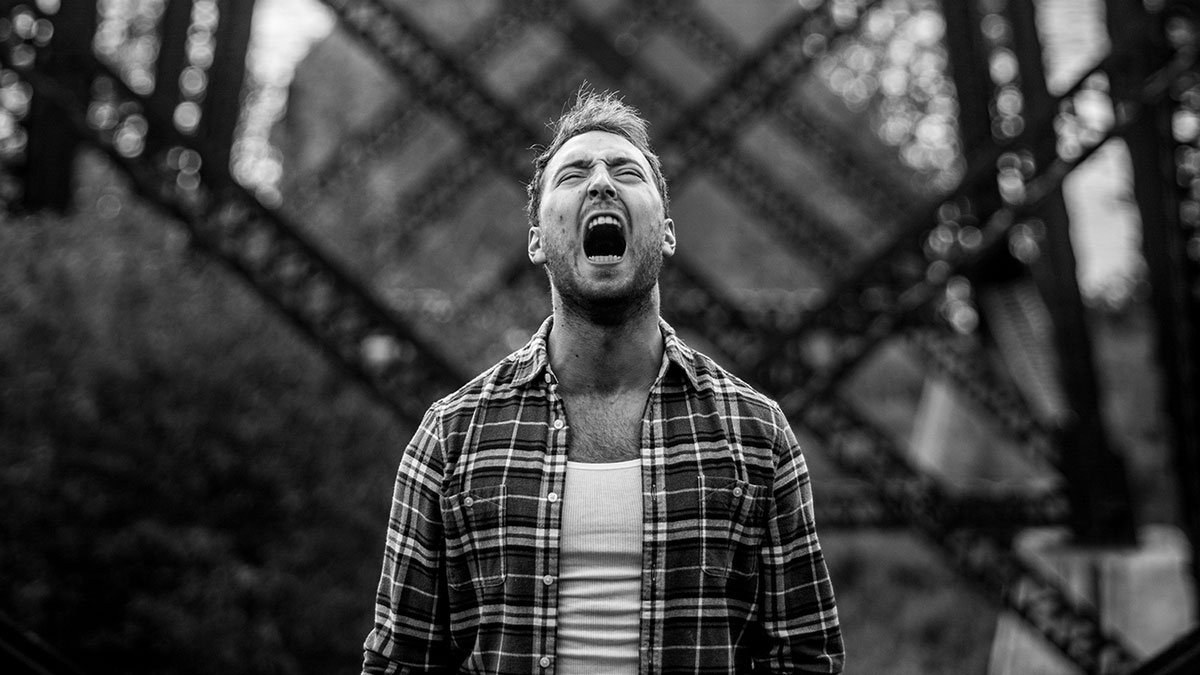 When: Thursday Sept. 24 to Sunday, Oct. 4
Where: La Cite Francophone
Directed by: Heather Inglis
Starring: Alyson Dicey, Neil Kuefler
How much: $15 to $28
Set in Nova Scotia where characters rely on a volatile industry much like Alberta, Catherine Banks' play Bone Cage is a coming of age story where jobs come at a personal price.
Actors Alyson Dicey and Neil Kuefler, both alumni of the University of Alberta's BFA program, portray Chicky and Jamie, two of Bone Cage's characters who have to deal with the struggle of the Nova Scotian forestry industry. Along with environmental impact, the play hides themes of family ties and independence.
The characters are hard-headed and try to constantly keep feelings in check, which Dicey admits has been a bit of a challenge to portray as an emotional person.
"It's been a total 180 for me going into this character, it's really fun and has been such a great opportunity for me," she says.
"I'm playing a character that I wouldn't be friends with," Kuefler adds.
Bone Cage's  characters deal with such a touchy industry, something that will resonate strongly with many Albertans, where they deal with such a fluctuating oil market. The Nova Scotia forestry industry sets the scene for the characters, like Kuefler's Jamie, to reflect on how the industry impacts him.
"There's a huge struggle going on with how they relate to their own lives and their dependence on the industry and forestry," Kuefler says.
But along with the forestry industry's tough financial times, the characters are also pulled through several tragedies and have to figure out how to cope with them (not necessarily in productive ways).
"These characters are going through a ton of devastation, one thing after the other, and self-medicating with drinking, smoking, abuse," Dicey says. "People's ways of dealing with their problems is something we can all think about."
Kuefler says that part of his interest in the play has stemmed from the contrast of the hard characters and how they are portrayed on the stage in such a contrasting, poetic way.
"It's really theatrical, poetic style delivered by people who are driving half ton trucks; their idea of a weekend is hanging out by the river and drinking beer and getting in fights," he says.
While the subject matter is dark at times, Dicey notes that there is a quality of humour to the play, as the characters fall deeper and deeper into self-destruction.
"It's sad but it's funny. [The play] has this really dry, dark humor and there's that point where so much shit is happening, you can't cry anymore so you have to laugh at it and watching these characters deal with this mountain of crap."