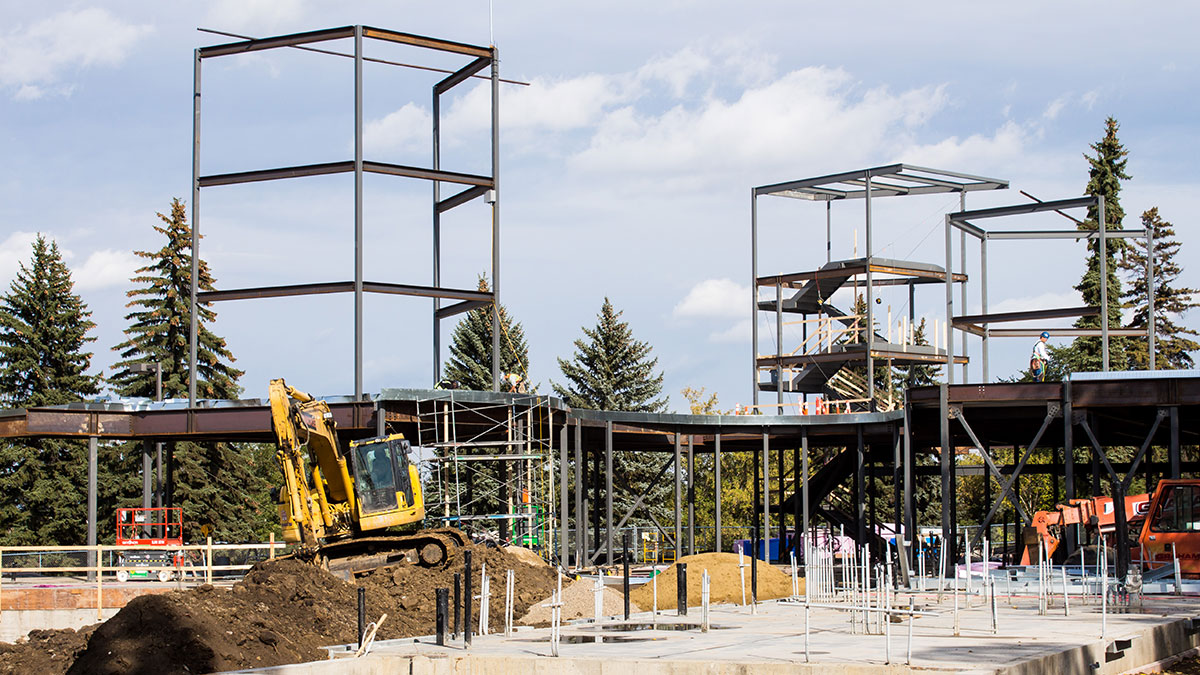 In her Sept. 14 lecture at the Timms Centre, "Why do we lead?" was the question the Right Honourable Kim Campbell posed and circumambulated around before ending where she began: nowhere.
A few rows in front of me, the Leadership College's 60 or so students referred to as "Lougheed scholars" appeared to listen eagerly. An Engineering student beside me hovered his hand over a blue notebook stamped with his faculty's insignia and quivered, "there's so much power here." A woman who noticed Kim Campbell in the lobby remarked that Campbell's "eyes were so alive." Apparently, some people came to witness the Sun Queen with their own orbs.
Campbell felt it necessary to begin by situating her lecture 2,000,000 to 50,000 years ago in the Pleistocene period, in which anthropologists contend humans developed leadership traits and democratic impulses. She proceeded to describe various theories of leadership from the divine right of kings to Rousseau's to Marx's, Lenin's and finally, Kim Campbell's.
Some of her conclusions as to why we lead were as follows: we lead because we have to solve problems; we lead to coordinate things; we need leaders that are fair, competent and sympathetic; we lead because we are free. Despite the historical pretence, Campbell spent 45 minutes relating the blatantly obvious. She seemed to abide by Lenin's idea that stressed the importance of understanding history in order to lead. If being a leader means captivating one's subjects, Campbell's certainly an excellent leader. But her logically inconsistent use of Social Darwinist and Enlightenment views barely obscured a meagre attempt to answer her own question.
The poetical element of this headline was provided by the Leadership College vice-principal Martin Ferguson-Pell in describing Campbell's lecture. Ferguson-Pell appeared to have not read the speech beforehand unless his Britishness couldn't help but betray an innate fossil-dry wit.
The Leadership College has a substantial task proving to the university community that both the college's legitimizing principle (that leadership can be taught in class) is possible, and that $25 million from the provincial government is a viable investment in order to do so. A lecture such as Campbell's does little to prove that teaching leadership has anything to do with intellectualism.