Dino 101 app a new way to Be Book Smart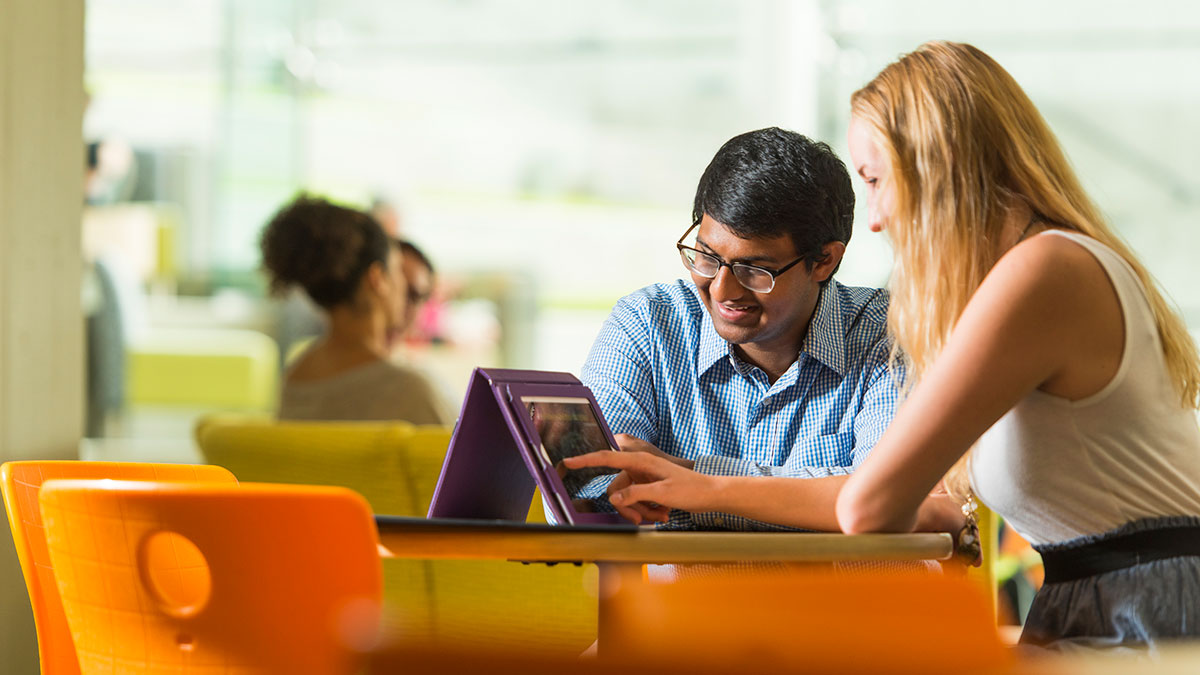 Students taking the Dino 101 Massive Open Online Course have a new way to access their course materials starting this fall.
Available on iTunes and the Google Play store, the textbook for the course will be available in app form for $9.99. Student's Union Vice President (Academic) Fahim Rahman said he is hopeful the new app will improve the student experience.
"I think this is a huge step in moving towards more accessible academic materials," Rahman said. "We hope it's part of a push on campus to create more open educational resources."
Though the app and similar online resources can help mitigate the $1,200 average yearly textbook bill experienced by students, Rahman is encouraging students to find new ways to get their classroom resources.
Whether it be splitting the cost and use of a textbook with others in your class, or using the reserve function in the library to book use of a textbook for a few hours a week, Rahman said that students should shop around to find the solution that works best for them.
Though the app is a start for Rahman, he says the university needs to be more encouraging of professors to create their own materials.
"Campus needs to invest in professors, to give them some time off from research and instructional time," Rahman said. "To give them time to develop these really innovative academic materials."
Rahman said that all of these efforts lead to increased student accessibility, and therefore increase student success. By reducing the often enormous financial burden that textbooks can cause, cash-strapped students can be less stressed.
Faculty of Science Dean Jonathan Schaeffer said the app makes perfect sense in for the way students operate.
"Students are savvy," Schaeffer said in a press release. "The majority of them are carrying powerful machines around in their pockets on their smartphones."
These devices can provide easy access for students to a wealth of information. For Schaeffer, the goal is to make such apps common practice for large, introductory level courses.
And Dino 101 is the ideal course to pilot the open-resource movement, according to the course's creator, Philip Currie.
"People are app-crazy," Curry said in a press release. "So for those of us who only have periodic internet access, including many of the remote locations we work in, the Dino 101 app provides unparalleled accessibility and convenience."