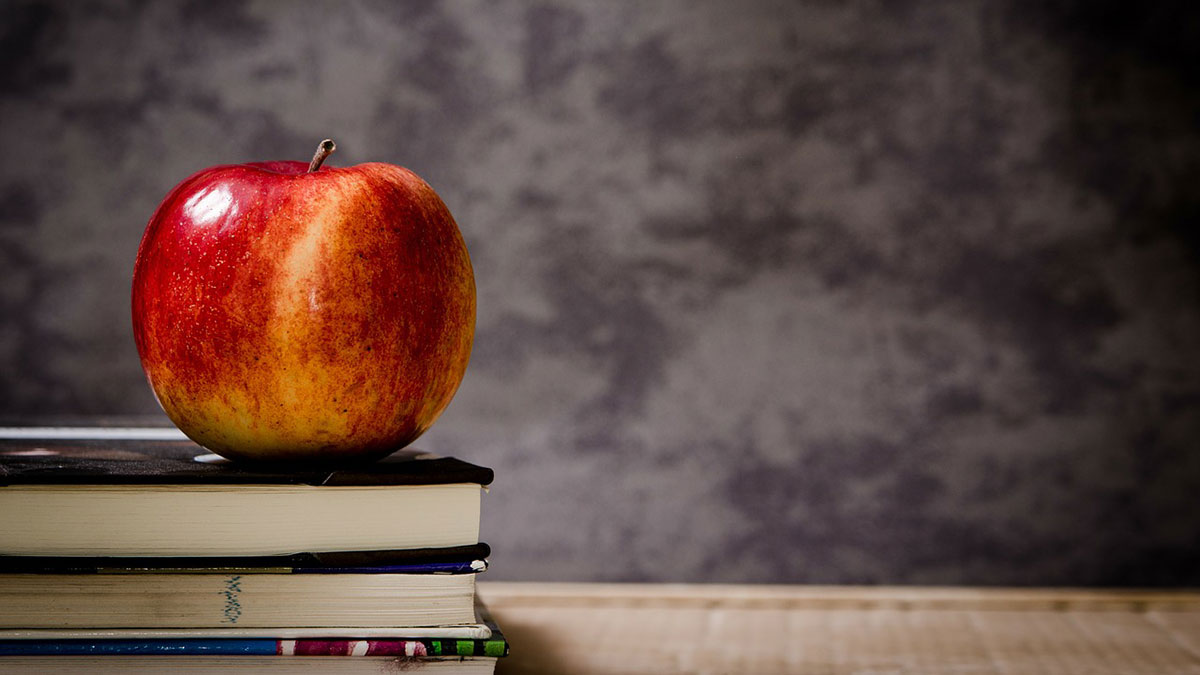 Like most developing adults my age, I do a lot of my daydreaming in the classroom — my attention wandering in the same direction as my hormones, locking eyes with the snickering frat boys in corner, only to roll away into the eyes of a true man. This man is knowledge. This man is wisdom. This man is twice my age and wearing the sexiest pair of khakis I've ever seen. Yes, this man is my professor and he's reading an excerpt from… I don't even know, but he sounds damn good reading it.
As a female harbouring every stereotypical classroom fantasy, I strongly encourage the pursuit of professors. My obsession began forming in high school — my English teacher continuously using phrases such as "I'm invested in your future" and "Pia, I'm going to have to keep you after class" eventually led to my forbidden turn-on. Yes, I'm quite aware it's "ethically wrong," and "frowned upon," but in this sexual day and age, I say what the hell. What's that you say? How did I get an A+ on that paper I never wrote? I had the most logical affair of my life, that's how.
University is not the time to assert your inner prude. Experiment. Explore. And if that experiment happens to land you a 4.0 GPA, then you go girl (or guy). Really create the erotic and educational experience every student strives for in a university environment. You got an extension on your assignment? Nice. Do you know what's even better? If that extension came from his pants.
Professors gain their appeal as authority figures — their position of power automatically attracts any submissive being, and any of those with basic daddy issue traits. Profs are also confident as hell. They don't walk into a class, stumbling over their words and twiddling their thumbs. No, professors know what they're talking about and aren't afraid to look you in the eyes while delivering whatever plethora of sexy facts they've attained over the years. Knowledge is sexy and there's no way they got where they are today by having a vernacular ranging from the words "bro" to "shit, dude." Even the secrecy is a turn-on — weaving through empty classrooms and offices, violating the sacred environment of learning. What a time to be alive.
Jokes aside, this isn't to justify grade-digging your professor in order to ensure your unearned, bright future. You can still respect academia while exploring your primitive impulses with one another. At the end of the day, sleeping with your prof isn't the worst thing you can do in university. I for one would take a quick bone over plagiarizing any day.
So make yourself noticeable. Add cryptic phrases in your assignments with enough subtlety to ensure your intentions. For example: "Hamlet was very much a byproduct of his social climate, very much like my lady wood being a byproduct of that turtleneck you wore last lecture." Let there be no shame here. After all, the classroom is where all the magic happens.