Golden Bears football rallies to defeat Saskatchewan Huskies in home opener
Zach Borutski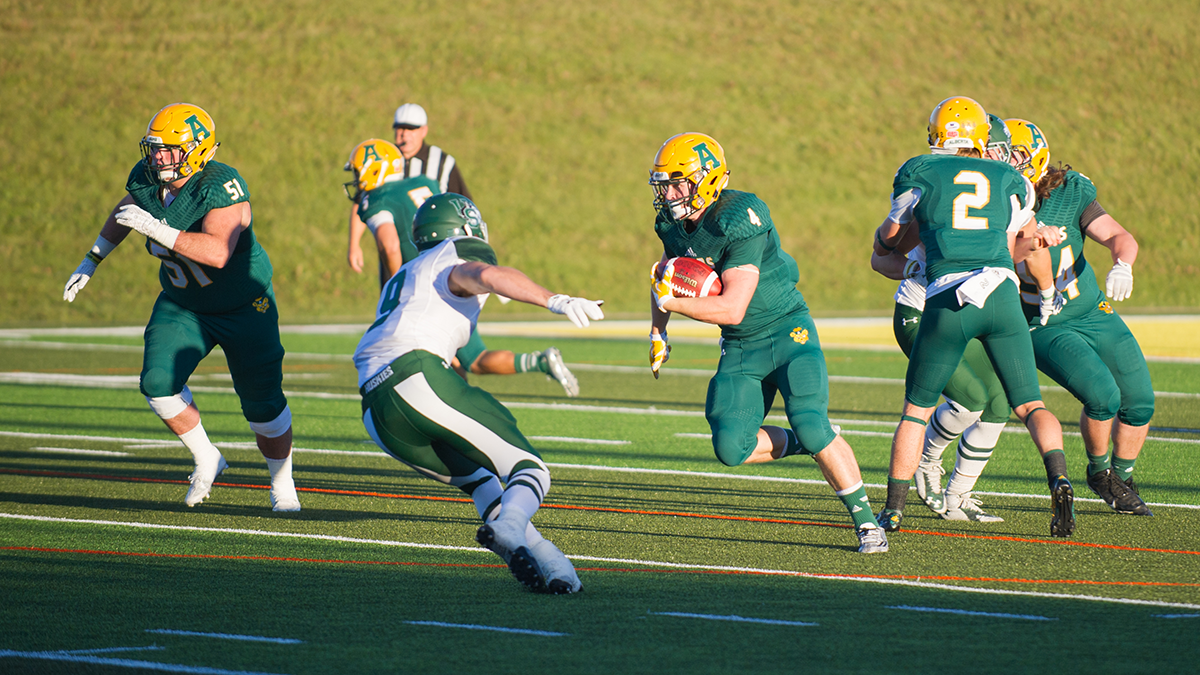 This is the type of game the Bears probably would have lost last season.
After winning their first season opener since 2010 last weekend in Regina, the Golden Bears overcame an 18-0 first half deficit to beat the Saskatchewan Huskies 38-26 at Foote Field on Friday night. The victory moved the Bears record to 2-0, and it represented the first time the team had earned back-to-back wins since 2010.
Head coach Chris Morris said he was impressed with the character his team showed in the comeback effort.
"These kids can play ball, and they're hard to break," Morris said. "They just kept coming back. It's a testament to their character that they came back."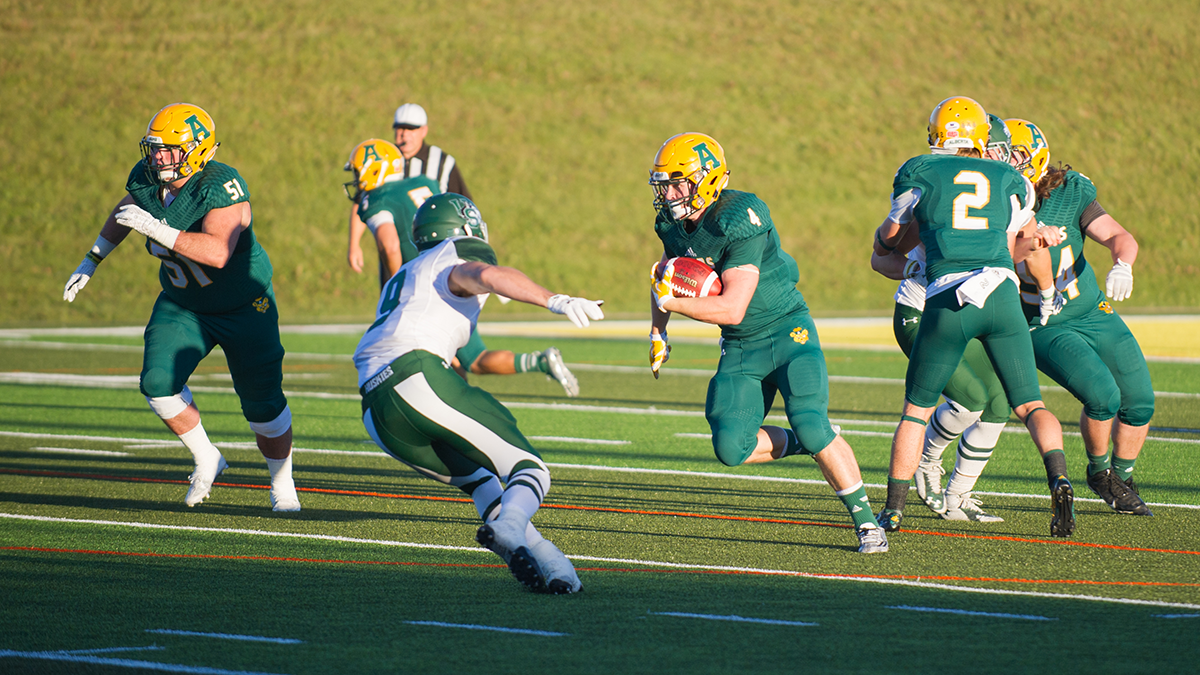 Like their season opener in Regina, the Bears came out flat in the first half, managing just 89 yards of offence compared to Saskatchewan's 307. Like most of his team, quarterback Ben Copcyznski was ice cold as well, as he completed 8 of 14 passes for just 39 yards.
Just like last week however, the Bears came alive again in the second half, except this time on a much larger scale, outscoring the Huskies 38-8, picking up 461 yards of offence to Saskatchewan's 201.
Kopczynski got the ball rolling to start the second half, scampering eight yards for a rushing touchdown just 2:44 into the third. After that, Saskatchewan could only muster field goals, and seemed to wilt under the pressure as the Bears kept clawing their way back into the game. Tylor Henry caught a touchdown pass to bring the Bears within three late in the third, and the Bears entered the fourth down only 24-14.
The Bears struck early in the fourth, as running back Ed Ilnicki took a screen pass from Kopczynski and rumbled 17 yards to the endzone to pull the Bears within three, and then Jimmy Ralph caught a three yard pass at 7:07 of the fourth quarter to put the Bears on top 28-24.
Saskatchewan was able to pull within two points soon after, as the Bears conceded a safety in the end zone, were unable to get a stop on defence, conceding a field goal to fall back down by five.
After a stop of their own, the Bears had the ball and a 31-26 with less than a minute to go, but Ilnicki clearly wasn't satisfied, busting out a 61 yard touchdown run to put the game beyond all reasonable doubt.
Ilnicki finished with 149 yards on 19 carries, while Kopczynski completed 23 of 35 passes for 300 yards, with three passing touchdowns and two interceptions and one touchdown on the ground.
The Bears take their 2-0 record on the road next week, as they face Calgary on Thursday, while Saskatchewan will look to stop their skid at home on Friday against inter-conference rivals the Regina Rams.
"That's a good team down there (in Calgary)," Morris said. "We're going to do our best to get organized, come up with a good game plan, and go down there and compete every snap and see what happens."