Pandas rugby eyes CIS gold after disappointing exit last year
Kieran Chrysler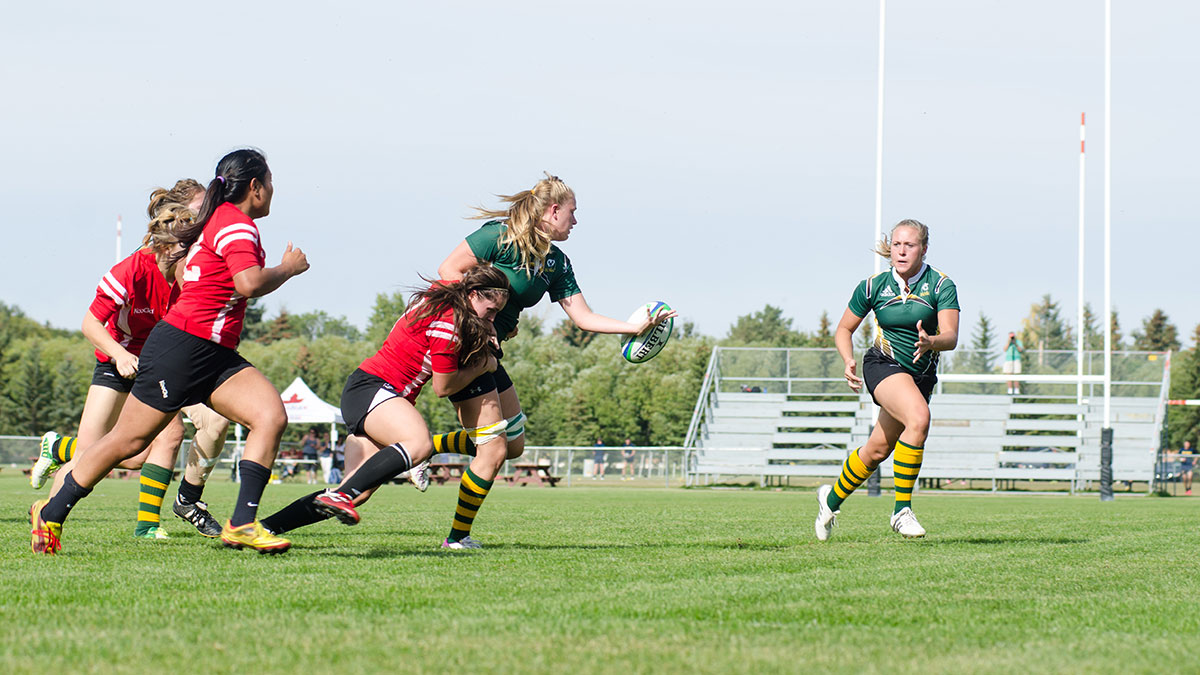 Overview
After dominating Canada West yet again, the Pandas failed to lock down what would have been their second national championship win in ten years. After a disappointing performance at the CIS Nationals where the Pandas lost all three of their games in the tournament, they should be out to prove themselves as number 1 again.
Key Players
In the 2014 season, flyhalf Rebecca Fairbain was the top scorer in the league with 32 total points in the season, most of which were convert scores. While impressive, the Pandas didn't have a lead in number of tries; the lack of big scorers explaining their lacklustre performance at nationals. Comparing to 2013, fullback Alanna Fittes had 63 points total, showing a definite drop in point scoring for the team. Fittes returned this year as fourth year fullback bringing veteran skill to the team, and was named the league's Most Valuable Player. However, we did not see her bring her scoring capability to the team last year.
Last Season
With a fresh team, the Pandas were looking at more hurdles to winning it all than in the past few years. They won three of their four regular season games, losing their last game to Calgary after a rough first half. This secured their spot as second place going into the CanWest tournament The Pandas performed well in CanWest, winning all their games and securing gold. They managed to pull it together and still come out on top for the third consecutive year, but in an interview with _The Gateway_, head coach Matt Parish noted feelings of "relief" at the win, suggesting the team was concerned with the high number of new players.
This Season
We saw the Pandas undergo a lot of growth in 2014/15. They lost a lot of their most skilled players to graduation, so they had a lot of gaps to fill in the roster. With their less experienced forwards now having a year of experience under their belt, the 2015/16 season should see most of the team more confident in their positions. That should make it easier to win more scrums. One glaring issue for the team is that they don't have any standout rookies at this point, so it's hard to say if they will continue holding the highest scorer record for another year.
Prediction
With the newer players from last year having a year of experience under their belt, the Pandas will probably be in a better chance to win games by larger margins. The nerves will go down and the team should be more cohesive and effective. However, with their past highest scorers being veterans on the team, they have a need for someone to take the forefront as the team scorer. Chances are good that they'll take CanWest again, but unless they really cement their team dynamic, they don't have a good shot at taking the national gold.