Politicians can't separate public from private online lives
Hannah Madsen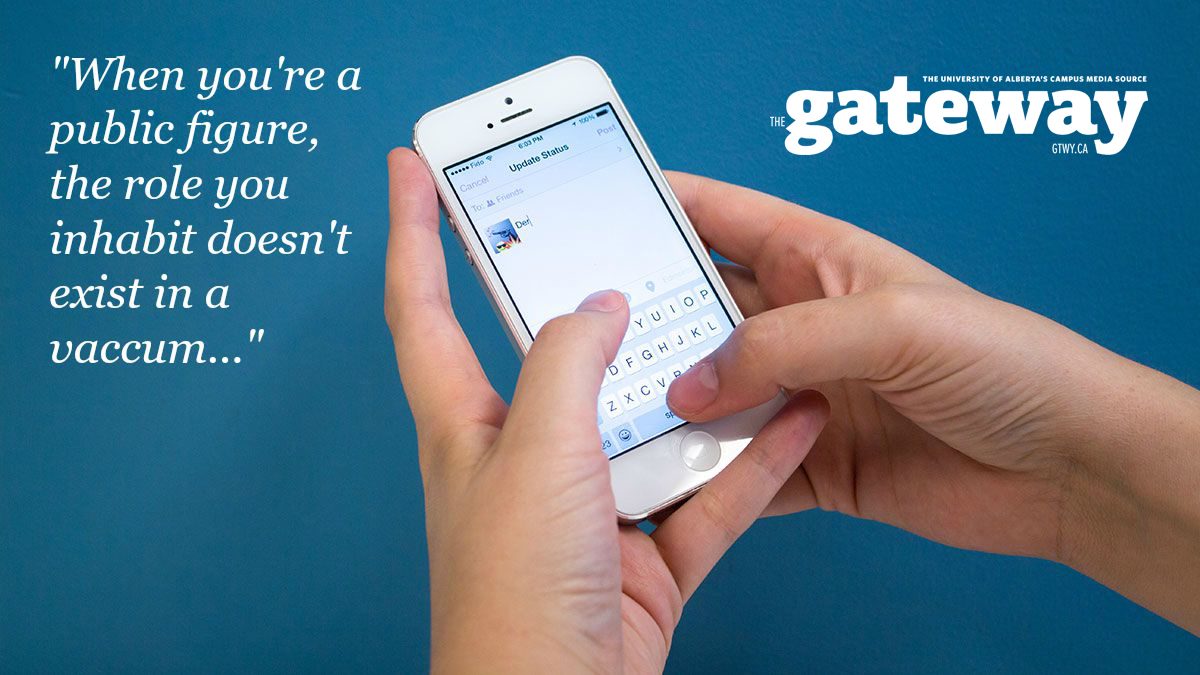 You'd think that this would be old hat by now, but in the last couple of months there have been a lot of instances where politicians or political figures realize that they don't have the freedom to say whatever they want, make statements of their personal views or have sketchy pasts that they may now regret. More recently, there has been an example of that closer to home — our own SU VP Operations and Finance, Cody Bondarchuk, made an inflammatory political comment on his Facebook page, sparking a backlash: some people called for his resignation and others expressed their disgust.
None of this is unexpected anymore. People tend to believe that you can separate your public and personal life, but in this day and age that really isn't possible. If a recruiter can Google your name and find pictures of you doing kegstands last summer before they consider you for a professional job, their line of thought won't allow for the fact that you did that outside of a professional context and just leave it at that. Odds are pretty good that they'll look at the photos and immediately decide that you aren't a good fit for their company.
Similarly, when you're a public figure, the role you inhabit doesn't exist in a vacuum — the students you represent won't separate what you say as a public official from what you do in private, and neither will university officials, public figures and other people in influential positions who could potentially help or harm whatever organization you're a part of.
Now, the argument could be made that whatever is said on a personal Facebook page should be considered private. That works, but only if a person maintains a strict demarcation between their personal and public lives, meaning that you can't have 400+ people as Facebook friends if you want it to truly be a "private" sphere. The guy you met in Bio last semester and shared notes with once or twice won't necessarily feel the need to respect what you say as confidential information between friends because you don't have the close relationship with him that, say, your best friend and ultimate confidante enjoys.
Cutting your Facebook profile down to your 30 closest friends or imposing strict privacy settings sucks. It's a lot of work, and probably would feel close to censorship, but the Internet has allowed a conflation of the public and the private to such an extreme extent that nothing anyone says online anymore is really "private". Anything sent in a message, anything posted on Facebook (even if it is later deleted) can be screenshot and is stored on a server somewhere where it can be accessed by anyone with high enough access clearance and the right justification to look.
As someone in the public eye, even occupying a role in student government instead of, say, an MLA position, Bondarchuk needs to remember that his role as VP OpsFi doesn't necessarily end when he goes home. Anything he says online will be viewed within the framework of that role, and he will be held accountable by the students who voted for him (and those who didn't) for any views he possesses and blatantly states in a public forum, whether they are meant to be kept private or not.