Twin Shadow is not afraid to get back on the tour bus
Sam Podgurny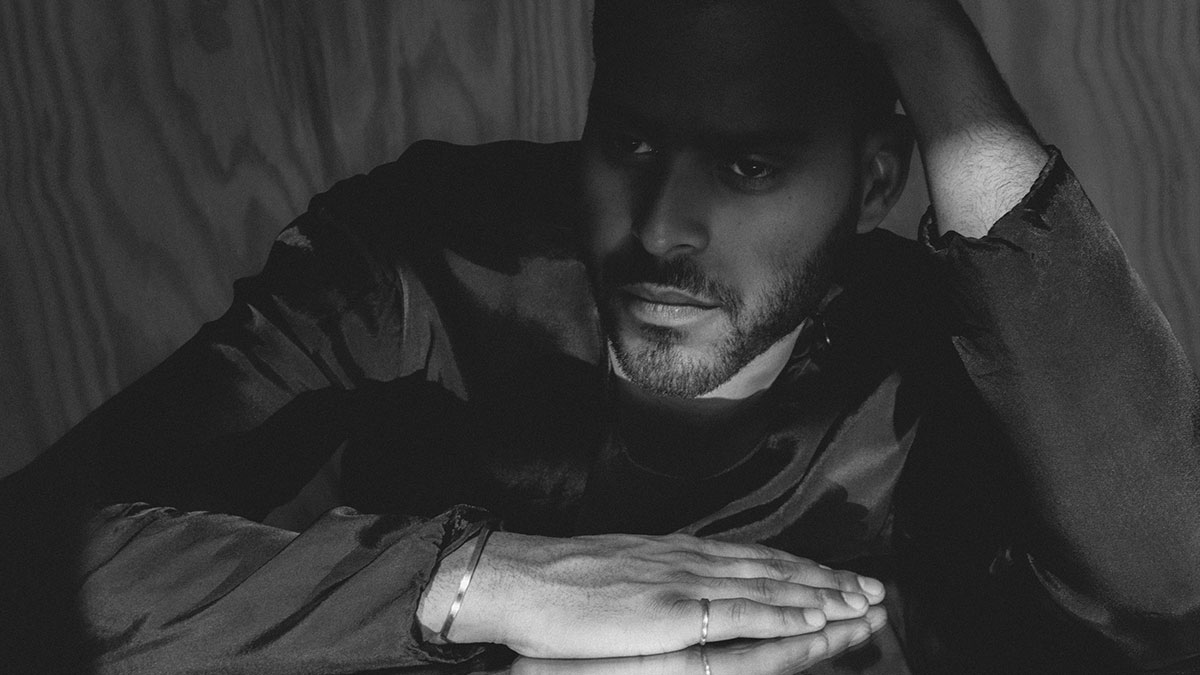 2015 has been a whirlwind year for George Lewis Jr., the musician/ producer/ artist more commonly know as Twin Shadow. Only nine months have passed and already there is little doubt that this year will come to be seen as a defining one in the career of the 32-year-old Brooklyn native.
The year started on a high with the release of Eclipse, the follow-up to 2012's well regarded Confess and an accompanying tour in support of the new record. Things took a turn for the tragic, near the end of the tour as Twin Shadow, along with members of his band and crew were involved in a severe bus collision, leaving numerous hospitalized and many injured. Among those injured were drummer Andy Bauer, driver John Crawford and Lewis Jr. himself, suffering a serious hand injury which required reconstructive surgery.
Over four months later, Bauer remains away from the band in a rehabilitation and recovery program and Lewis Jr.'s ability to play guitar has been significantly diminished. To many this would be the end of the road (a perfectly justifiable one at that), but Twin Shadow seemed to miss the memo. Emerging from the wreckage of the collision and all that has happened in its aftermath, Lewis Jr. appears not only revitalized but relieved as he takes to the stage and to the road once again, to embark on the Night Rally Tour.
"It's been amazing, I mean, I've been super surprised," Lewis Jr. says of the response to the tour just five days into the re-vamped roadshow.
The tour is centered around the theme of a rally for a reason. Yes, the tour's aesthetic that is "pulled, pretty directly, from an Akira poster" looks awesome (1980's Japanese racing anime, what's not to like?) but the message behind it is so much greater. The idea of bringing together a group of individuals around a singular cause is something that rings true for Lewis and the entire Twin Shadow team.
Lewis explains that the idea behind a rally is "to come back after a period of being broken-down." What better message could be sent in the wake of everything that has happened?
The production has had to adapt to being without a proper drummer by using a new setup, where they are for the first time doing a lot of drum programming and using drum machines on stage. As for Lewis and the handling of his own injuries through all of this, he has kept a refreshingly positive attitude, choosing to see the fun in being able to "go full front-man and just be [on stage] with nothing to cover [him]."
The decision for Twin Shadow to get back on the tour bus and out onto the road after such a horrific accident suddenly becomes more understandable when you realize that adversity and change are not all that uncommon in his world. From the new sounds he delivered to listeners on Eclipse to his decision to join forces with major label Warner Records, Twin Shadow has shown a willingness to do what feels right no matter the risk involved.
"I just wanted to explore something new," he says of the decision to move to a bigger label. "I saw this new record going in a more poppy direction and… it just felt right to make that change to match the big switch I was making creatively."
Bold decisions and an attitude of self-assurance keep Twin Shadow positive and ever-busy. From his collaboration on Zed's Dead's hit single "Lost You," to wring a novel, to hosting his own radio program in the massively successful Grand Theft Auto Five video game, it is clear that Lewis Jr. is content taking on a full and extremely diverse work-load.
"I've always felt like a lot of personalities inside of one person," he says.
Coming from a mixed home with parents from very different backgrounds (his mother from the Dominican Republic and father from New York), Lewis finds that wearing a lot of different hats just feels natural to him, and that no matter what the project is he feels like he's already there with them on it.
When you combine his work ethic, confidence and willingness to face adversity head on, there remains little question as to how Twin Shadow has accomplished the unthinkable and turned a tragic event into just another experience for him to draw strength from in the future.
"The whole reason we're back out here on the Night Rally Tour is that I didn't want to feel like the bus accident beat us down and that we were powerless to do anything about it," Lewis says with pride. "I mean, sometimes I don't want to be out here, I want to be in my house, riding my motorcycle or whatever … [but] the most important thing is to just continue to do it."
Lewis' reasons for being here, now, on this tour, are made clearer than ever with his last thoughts: "You have to live. You have to live your life. Go on adventures, enjoy everything, fall in love, travel, go see something, do something you haven't done because that's all going to come back into your art or your life and make it more beautiful."