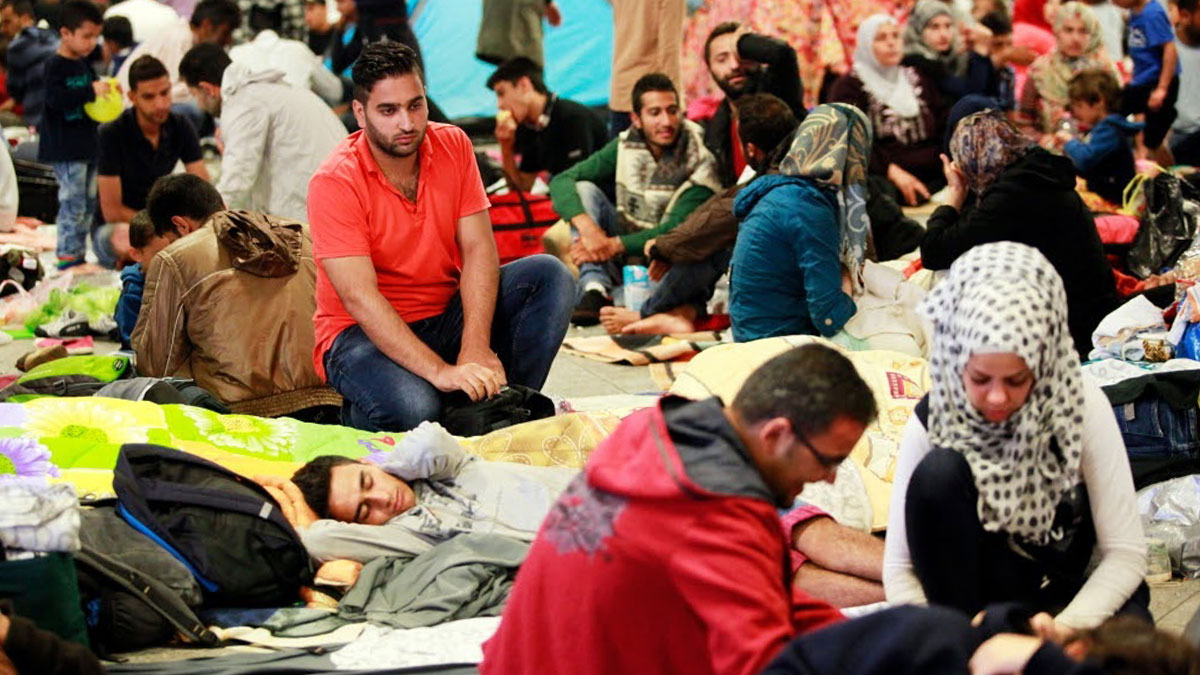 Syrian students in crisis will be on their way to Edmonton as soon as Winter 2016.
Last week, the University of Alberta announced the President's Award for Refugees and Displaced Persons on Sept. 8, which is to be awarded to up to ten Syrian refugee students. The award covers the tuition and living costs of those accepted.
An estimated 4 million Syrian refugees are currently registered with the United Nations with many more likely unregistered. With the announcement of the award, U of A President David Turpin invited all other Canadian universities to take on similar initiatives. Though taking only ten students may seem small in comparison to the scope of the crisis, the cumulative effect of all universities taking refugee students would be significant, Turpin said.
"No one country, or institution, can itself make a difference," Turpin said. "It's only when we stand together as a community of nations where we all reach out and take some of the refugees.
The awards are open to both graduate and undergraduate students. Criteria for eligibility have yet to be released.
The U of A has supported student refugees in the past with the World University Service of Canada (WUSC). Through WUSC, one refugee student is sponsored to attend the U of A. Turpin said he wanted to continue refugee support in the wake of the Syrian crisis.
Education outcomes are critical in social and economic integration into Canada, and may mean the difference between being productive or dependent in the Canadian economy, said a U of A report.
"This is a country that has in part built up by waves upon waves of immigration, and many of those immigrants are refugees," Turpin said. "Universities have played a big role in helping them land and helping them start new lives."
Students' Union President Navneet Khinda,said the U of A's final goal should be 'uplifting of the whole people,' and the President's Award achieves this goal.
"I am a proud U of A student knowing that our community is doing what we can for displaced Syrian people," she said in a press release.
Some students have expressed they don't feel the award isn't helping those currently enrolled at the U of A. Turpin responded that reaching out to refugees will build the International Student community to help all students appreciate the world's complexity. Turpin said he doesn't subscribe to the idea that the only people who merit support from the U of A are its current students.
"I think the most important thing is that we reach out and show that Canadians are compassionate," he said.
Student refugees and institutions are already expressing interest in the awards, and the university will be setting up programs for background checks of those interested in the months ahead, Turpin said.
"One of the things we can never forget is we're talking about individuals," he said. "The transformative effect that we can make of an individual's life is something we should never forget."