News
U of A sued by pro-life student group: says the university violated the Code of Student Conduct Behaviour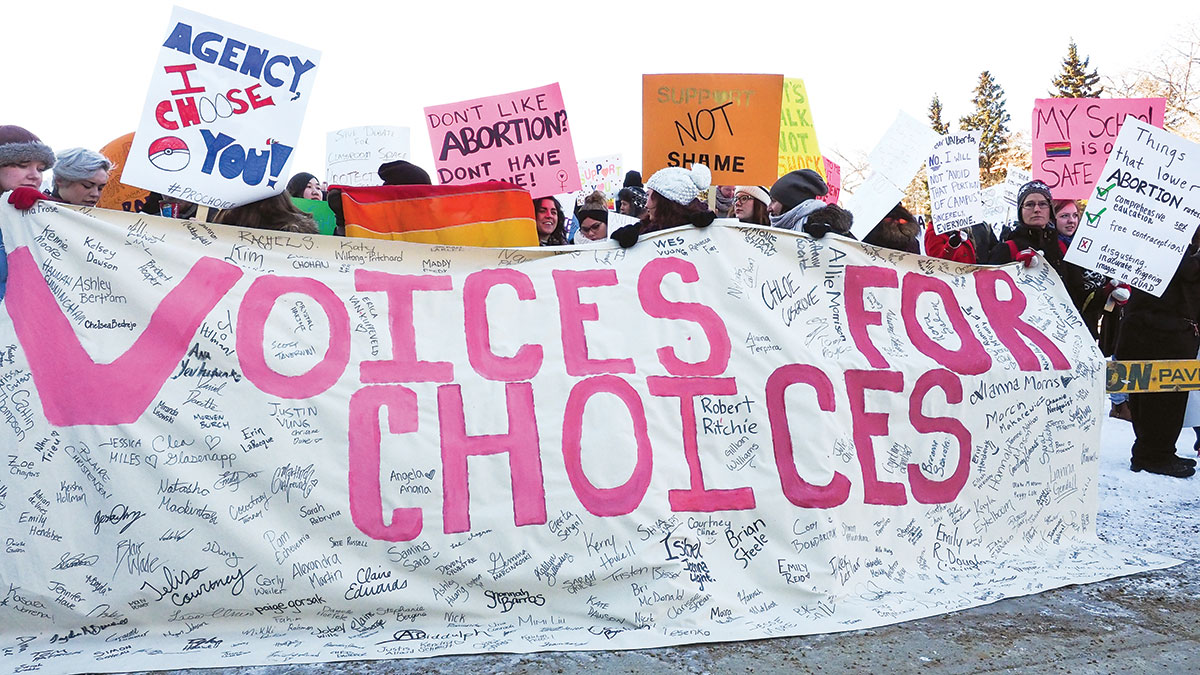 The UAlberta Pro-Life student group and its administrators are suing the University of Alberta for allegedly failing to uphold free speech on campus in the last year.
The suit details ways in which UAlberta Pro-Life says it was slighted by U of A administration in the 2014–15 school year, claiming the U of A has condoned violation of the Code of Student Behaviour by not punishing those who had allegedly disobeyed it. The U of A hasn't given the group a straightforward response to the group's complaints, UAlberta Pro-Life President Amberlee Nicol said, so it is now going forward with the suit.
"They couldn't commit to upholding our free speech on campus this upcoming year," Nicol said. "We're taking action so that we can make sure our rights are upheld."
UAlberta Pro-Life has also been invoiced by the U of A for security fees. One of their classroom events had potential of being disrupted. Having to pay for the actions of others is unfair, Nicol said.
"We want to have the freedom to express our views, the same as any other group," Nicol said. "Unfortunately the university has failed to protect our expression rights."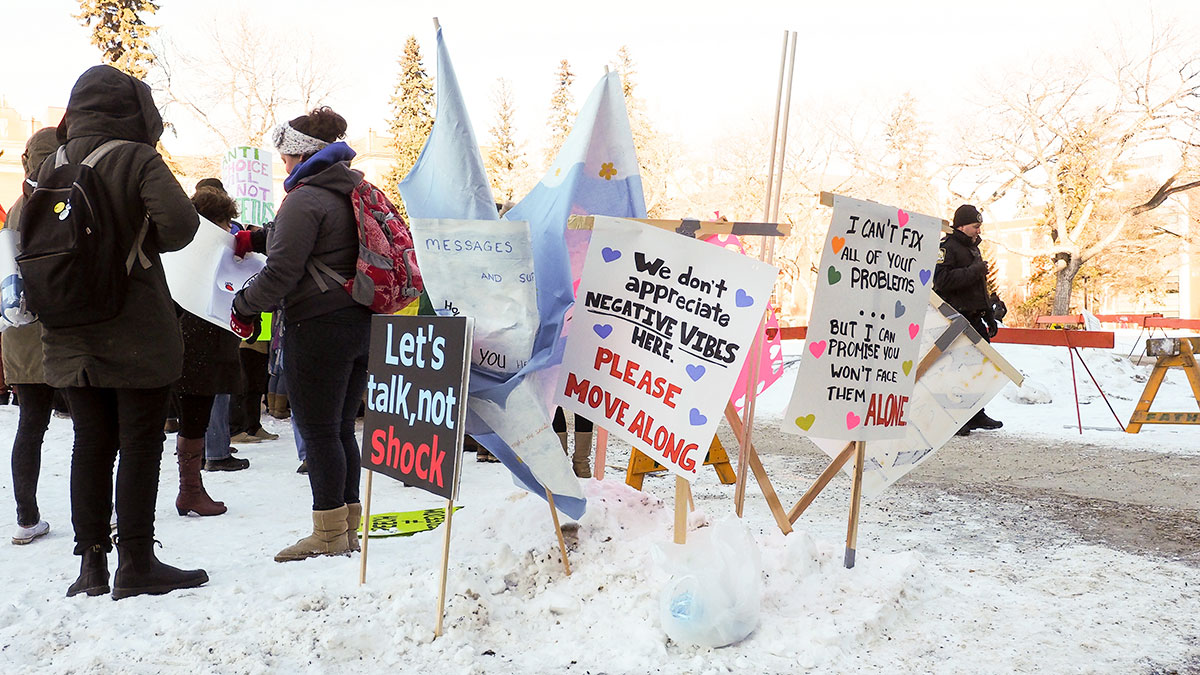 A "sworn statement" by Nicol states that last school year, UAlberta Pro-Life posters were torn down whenever they attempted to advertise their events. A student had been found guilty for vandalizing these posters, but was not required to repay the group for damages. In March 2015, UAlberta Pro-Life displayed graphic abortion images in Quad as part of an anti-abortion campaign. The entire time, it was obscured by counter-protesters. According to UAlberta Pro-Life, U of A regulations prohibit the obstruction of university-related functions.
The U of A declined to directly comment on the suit, "as the matter is now before the courts, it would be inappropriate to comment further."
"The university believes that its response to the event in March 2015 was appropriate, balanced and based on established policies and procedures," a statement issued by the U of A to The Gateway read.
The group that protested the anti-abortion display violated the Student Code of Conduct Alberta Pro-Life states: "No Student shall disseminate or cause to be disseminated malicious or defamatory material or engage in activity which creates a social or academic climate that hinders or prevents the full participation of another person or group in the life of the University."
Nicole said the purpose of the university is to generate dialogue and to engage with difficult issues, which cannot be achieved if one group is able to silence another. She added that it's the university's job to protect the rights of all students and to discourage mob-mentality.
"Hopefully (the suit) will generate helpful dialogue about the issue of free speech on campus," Nicol said.
"We just want our expression rights upheld," she said.