Video game developed at U of A could be a life-saver
Kate McInnes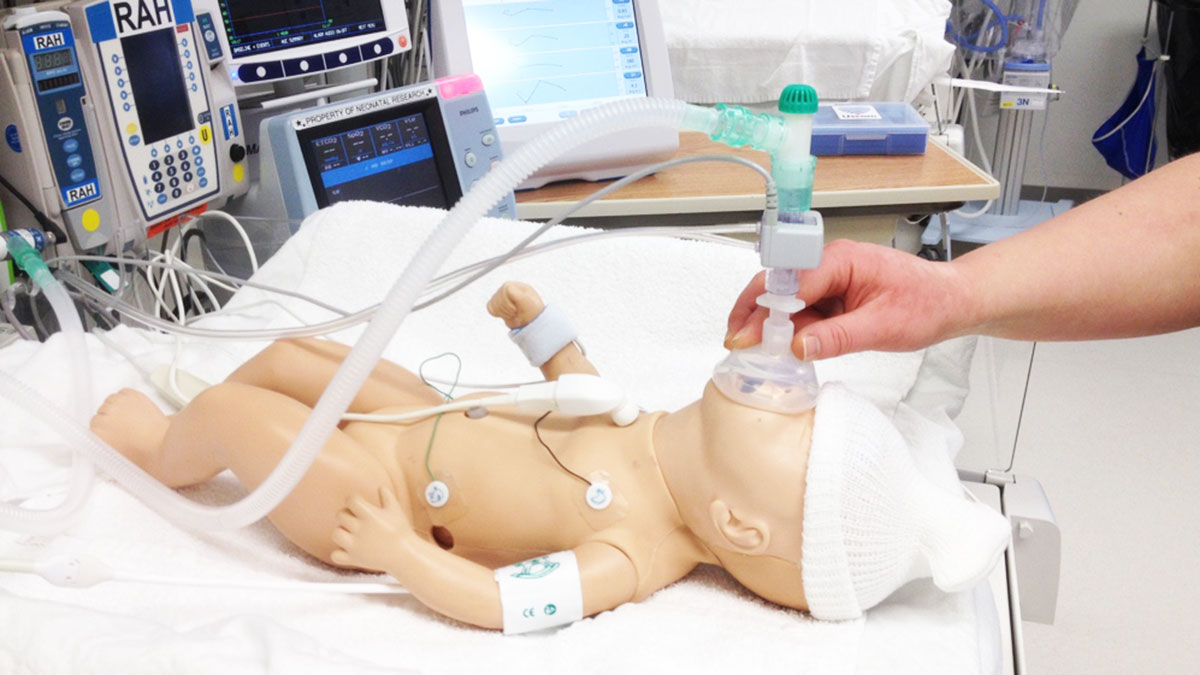 A recently-developed video game is breathing life into the field of neonatal resuscitation.
The University of Alberta's Department of Computing Science was approached by the Royal Alexandra Hospital last spring to create the Resuscitation Training for Neonatal Residents (RETAIN) program, a video game designed to teach medical residents newborn resuscitation and to deliver it in a format new medical resident may find familiar. The game was intended to complement the existing training program, which is done in hospitals using mannequins and an instructor who creates each scenario.
According to Vadim Bulitko, an associate professor in the Faculty of Science's Department of Computing Science, said the video game was developed for two purposes: to reduce the cost and increase the effectiveness of personalized training in neonatal resuscitation.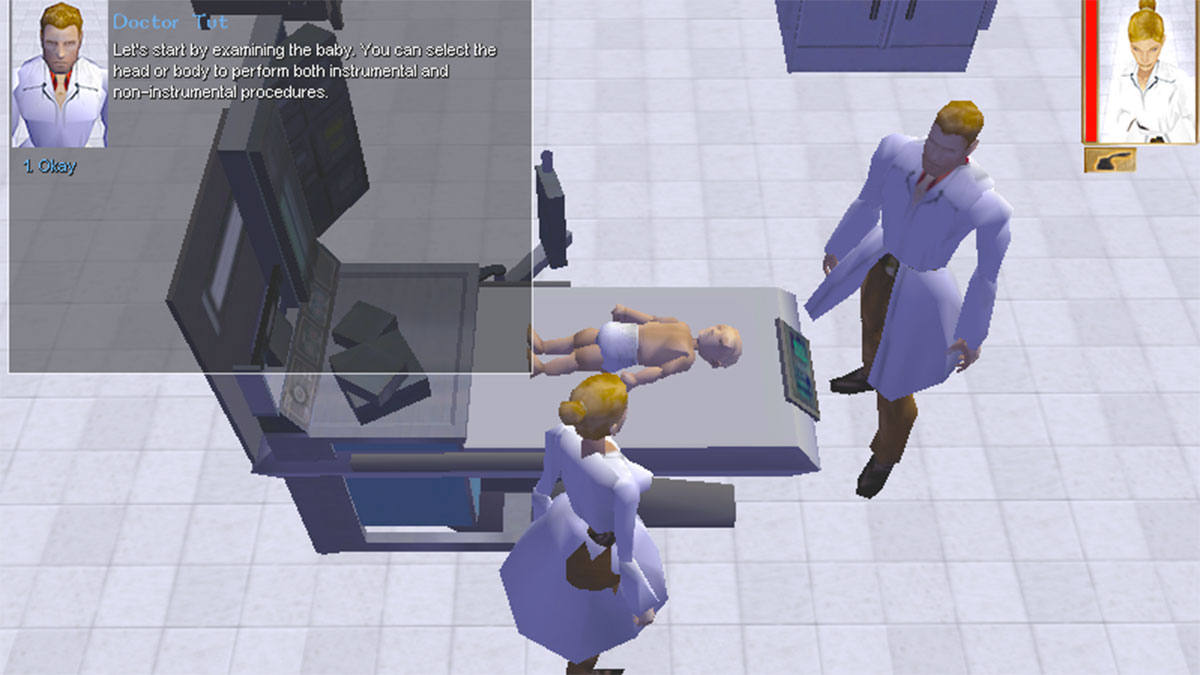 "You can be more effective in any training if you tailor your scenario to the trainee," Bulitko said. "(The) idea of individualized training that sounds great but is usually too expensive to do … because an instructor (must) be present."
"You also have to suspend your disbelief because you're exercising on this plastic doll. In the game, if you don't do something right, the baby dies. (Trainees) truly feel that the stakes are high."
Worldwide, one in every 10 ten newborns require help breathing, and approximately one million die annually due to postpartum asphyxia.
"If we can help improve training, that will save more lives," Bulitko said. "We're not just dealing with increasing somebody's fun when they're playing (a video game) … we're dealing with training someone in a life or death situation.
"The penetration of video games into society is so large nowadays. It's a media (younger people) are intimately connected with … and if they can connect to that, perhaps training effectiveness will be increased."
Bulitko said the creators of RETAIN tried to mimic the appeal of typical video games by making the program both informative and fun.
"Nobody forces people to play Grand Theft Auto … people spend (an) incredible number of hours playing it because it's fun. If you can make training that much fun, then imagine how many hours you'll spend training."
Though the current version of RETAIN has not undergone formal evaluation, it is being tested for effectiveness through surveys issued to medical personnel. Within a year, Bulitko said he hopes to run a user study, which will evaluate the effectiveness of the game, and then proceed with global distribution of the program.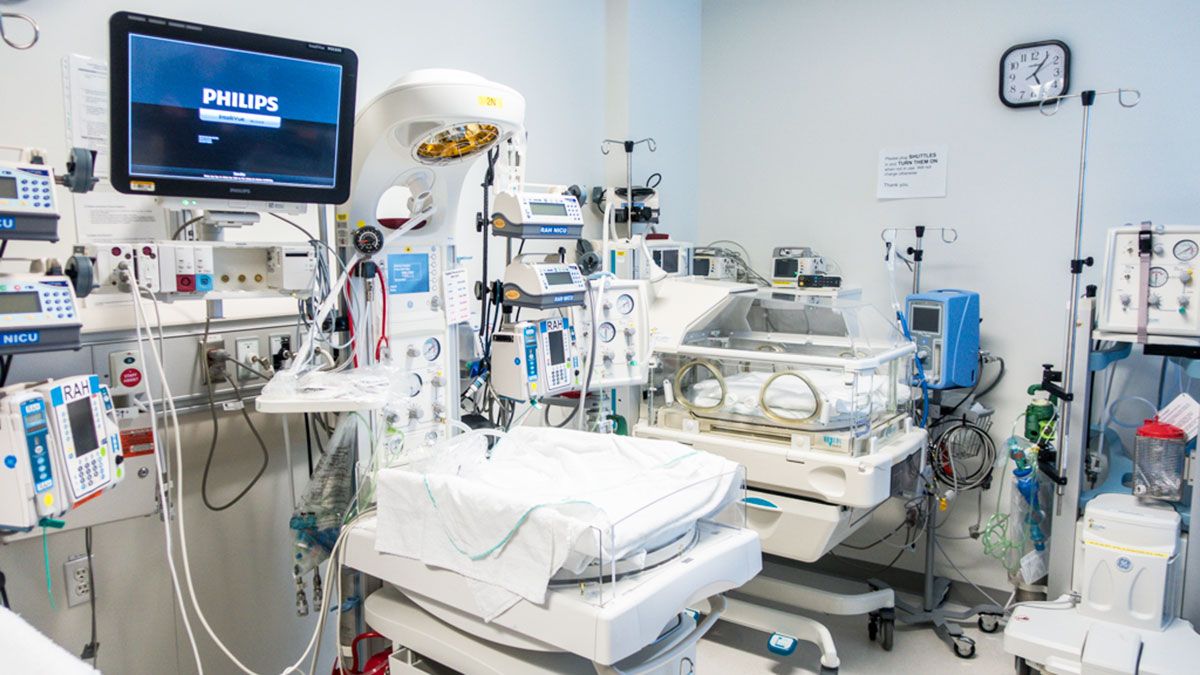 "(Neonatal resuscitation) occurs around the world, and we are privileged living in a First World country where we have access to … the best technologies, (but) some other countries are not so fortunate," he said."If we can provide effective, inexpensive training and software (to these countries), that would be wonderful."
In contrast to the human aspect of the project, Bulitko said that the project is an "interesting opportunity" for artificial intelligence research, as the software will be replicating the job of an instructor by tailoring each scenario to the trainee's skillset.
"(We are trying to) capture some of that reasoning that happens in the instructor's head and put it into the artificial intelligence's software," he said.
"My interest is to see if (the program) can learn something about the trainee as he or she is going through the scenario, and shape the scenario dynamically to maximize the training effectiveness."