Album Review: Every Open Eye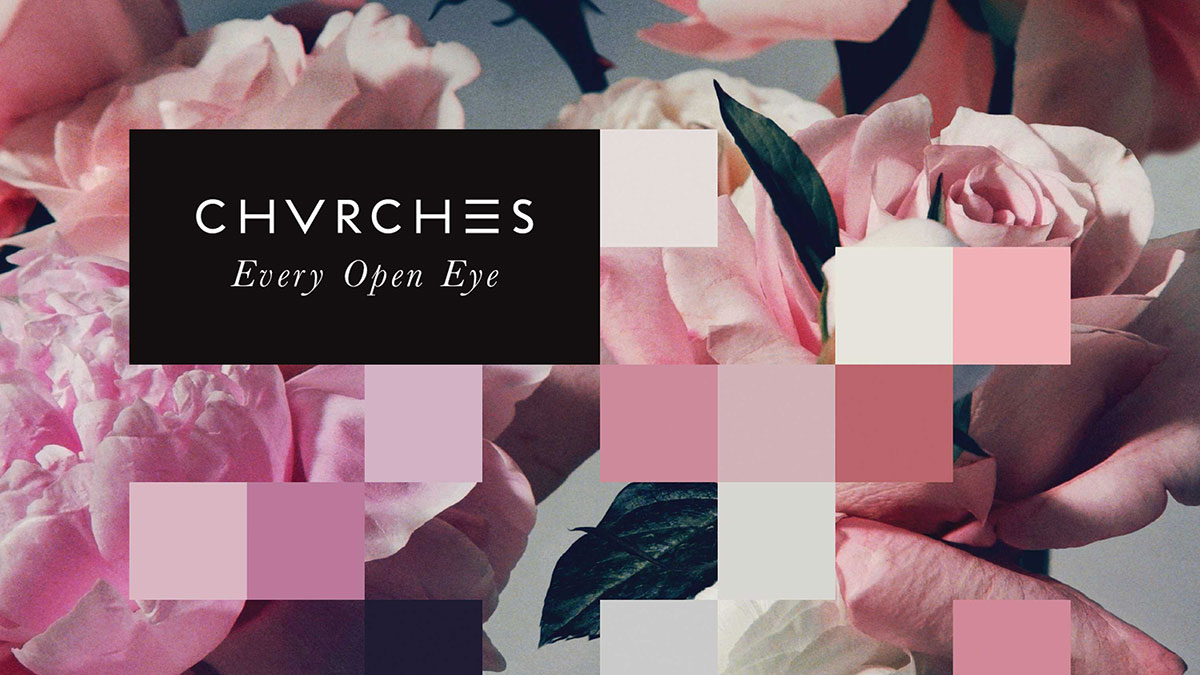 CHVRCHES
Universal
chvrch.es
It's no question that CHVRCHES had a lot to live up to after their critically-acclaimed first album The Bones of What You Believe. After being hyped up by the internet and receiving great reviews across the board, it seemed that the band managed to bring stadium pop out of it's vapid connotations and into a more sophisticated musical palate. Every Open Eye, the band's sophomore record, keeps the accessible nature of their music, while refining and pulling sophistication out of their signature 80's-influenced synthpop.
Keeping with the borderline 80s synths and tracks dedicated mostly to love (or lack thereof) of their first work, CHVRCHES don't stray far from their musical niche. Why fix what isn't broken? But even with their innate talent, they still managed to capitalize on their strengths, and use them to grow for their second record. Most notably, they stripped back their signature electronics that accompany vocalist Lauren Mayberry's impressive range. Iain Cook and Martin Doherty dial back the synths and samples to a less-frenzied backdrop to Mayberry's voice. She isn't drowned out behind sweeping keyboards like she had been in the past, probably the smartest move the band has made. When you have a pop star who can actually sing, don't hide them behind overproduced stadium pop.
Every Open Eye keeps the synthpop that made CHVRCHES into the indie-scene heavyweights they are today. But with a dialled back sound that puts more focus on Mayberry's powerhouse vocals, they manage to maintainin their signature sound, while adding sophistication and a more refined nature to their music.