News
Alumna's cookbook brings fine fare to tight student budgets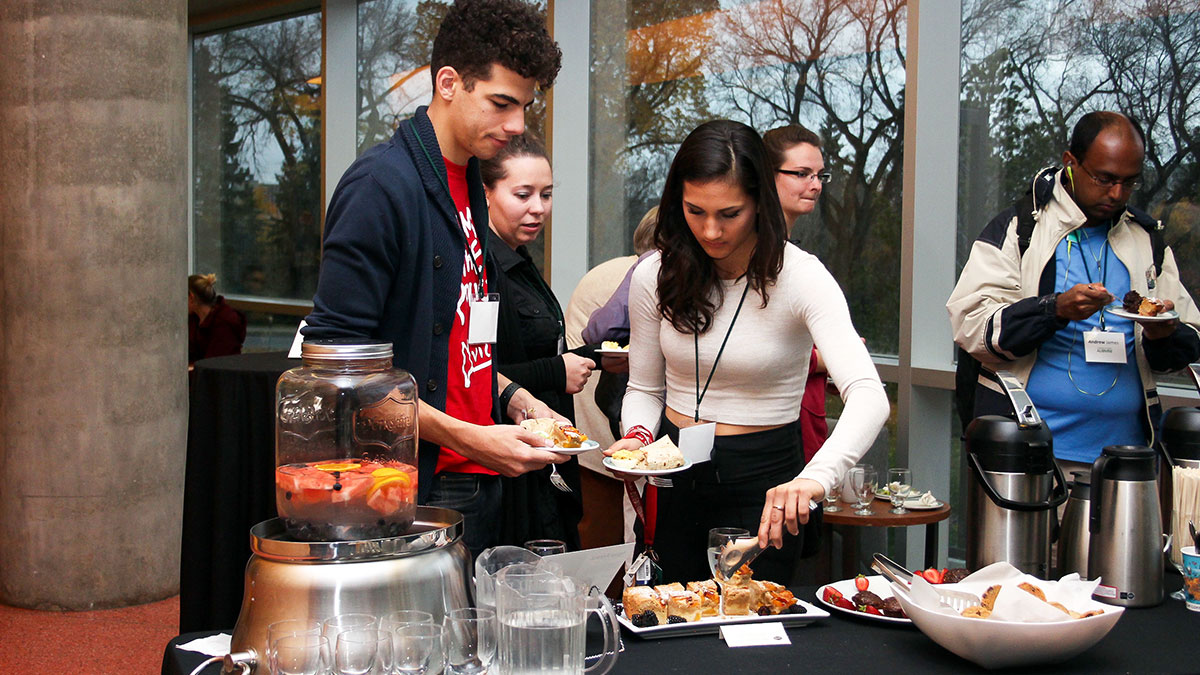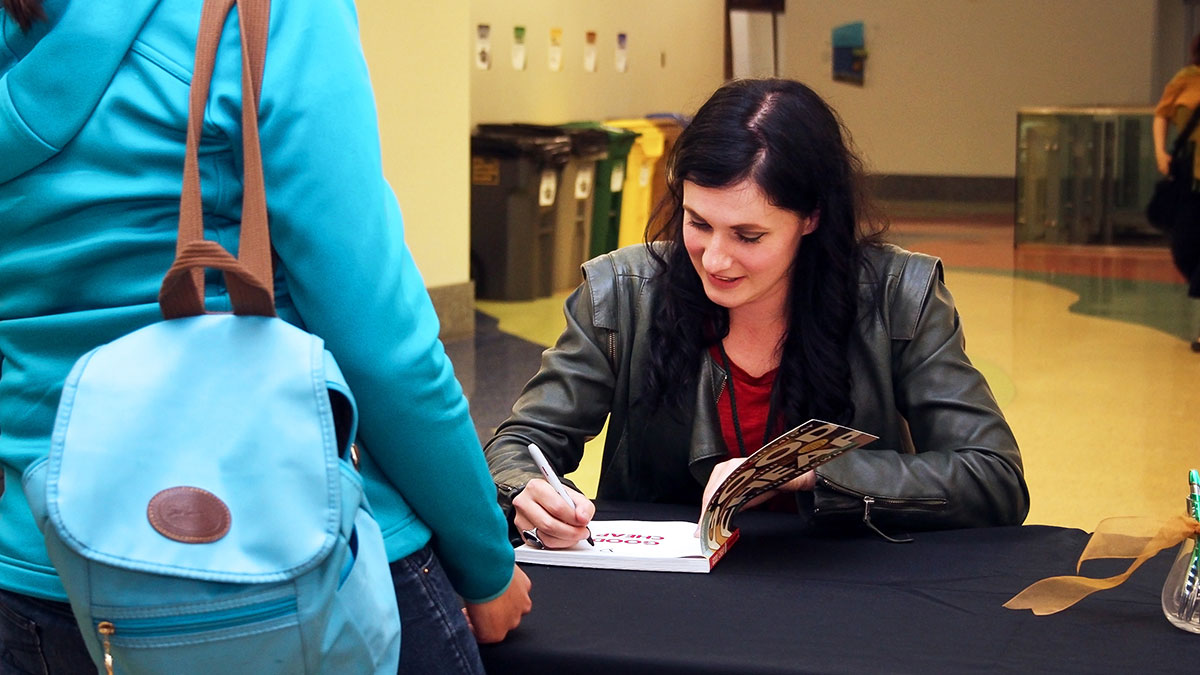 Brown, a University of Alberta alumna who completed the Master's of Food Studies Program at New York University, wrote a cookbook titled Good and Cheap for her thesis project. The idea behind the book was to create a resource for people with limited income to be able to eat well.
Brown is currently on a multi-city press tour supporting her new book, and stopped by CCIS to give a talk and share some samples of recipes from Good and Cheap.
Cookbooks weren't Brown's first calling, as she worked as an Assistant to Don Iveson in his years as a city councilor. During this time and after she left City Hall, Brown had a passion for sharing food with those around her. Her first few cookbooks, sold at farmer's markets and craft fairs, were made primarily for family and friends. You can still download and buy copies of From Scratch, her last cookbook.
Havig dabbled in writing as a part time interest, Brown decided to enroll at NYU and turn her love of food into a career.
"I never wanted to be a chef," Brown said at a talk on Friday. "But I love to serve food to people, and love even more to show them how to make it."
Brown said she was encouraged to do whatever she wanted for her final project at NYU, so she decided to write a cookbook based on the four-dollar-a-day food budget imposed on many Americans by the Food Stamps program.
"There are 46 million Americans on Food Stamps, and there are 35 million people in Canada," Brown said. "I really found out how prevalent the need was. Cooking is what I'm best at, and I found out I had something to give here."
Using a New York City neighborhood as her test region, Brown went to all the grocery stores in the area and noted the prices of what she considered to be staple items. Coming to a general average for each item, Brown started cooking.
"I just started making a lot of stuff. Stuff that I like to eat," Brown said.
"From there, I focused on creating meals that could be as flexible as possible, stuff that encourages reuse and combats food waste."
Brown said that keeping the book accessible for everyone was important, and she first published it online for free under a Creative Commons license. Paper copies are now available, but the emphasis on accessibility remains, as for every book sold, one is donated to those who need it.
Through the "Buy One, Give One" business model, Brown has given away more than 20,000 copies of Good and Cheap. When books sold at discount to those organizations are also counted, over 71,500 copies have been given to 890 organizations across North America.
Though she didn't point to any specific future plans, Brown said that she wants to help people get past the idea that cheap eats automatically means Kraft Dinner and ramen.
"I feel like every single person wants and deserves to eat well," Brown said. "I hope my book can help that happen."