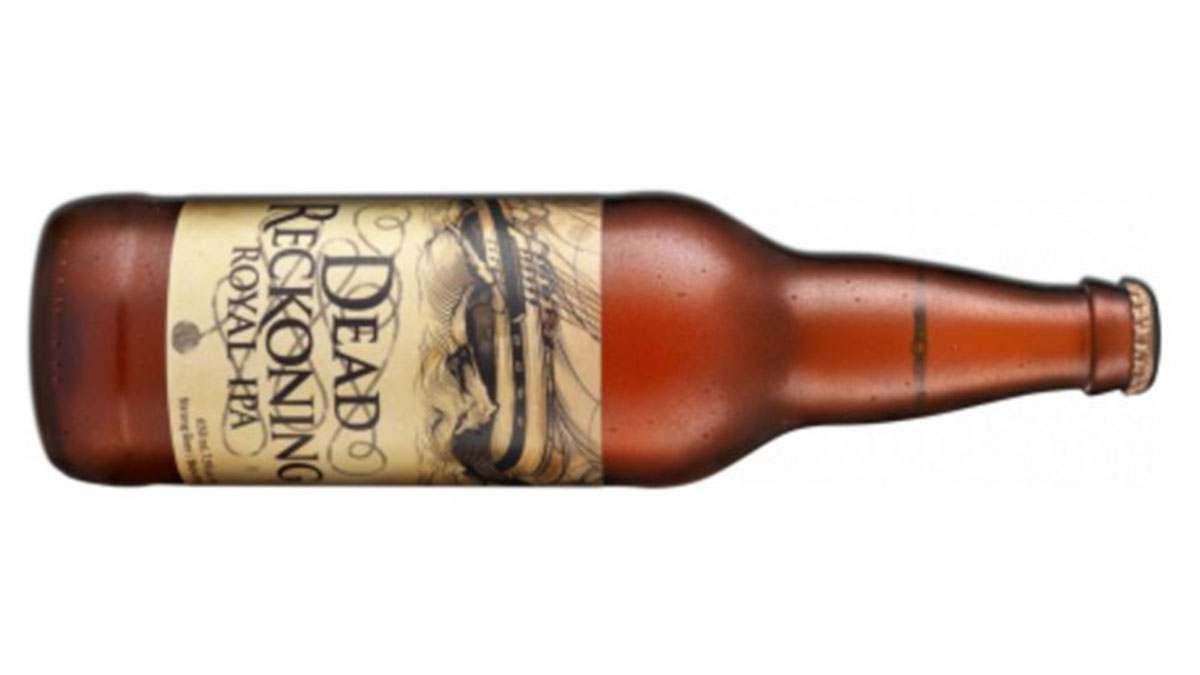 Brew: Dead Reckoning Royal IPA
Brewery: Big Rock Brewery
Available at: Sherbrooke liquor
If you're an IPA lover looking for their next hops-heavy conquest, Big Rock Brewery's Dead Reckoning Royal IPA just might be the brew for you. Heavy on the strong flavour and bitterness IPA lovers enjoy so much, this brew is exactly that: bold smell and unforgiving taste. A word of caution on the note of strong flavours, this is the kind of brew that has the potential to kick the drinker in the teeth if they aren't ready for the overwhelming taste that often accompanies a well-prepared IPA. So, if you want to give this beer a try, just make sure you're ready.
Coming out of the bottle a gorgeous amber colour, Dead Reckoning Royal IPA exceeds expectations with a thick, strong head that sticks around until the glass is empty. On the nose, you immediately notice strong notes of hops and malt, as well as the very faint footsteps of flowers. Taste is where this brew truly shines, packing punch after punch of hops-fueled bitterness. The aftertaste keeps with the beer's muscular effect, providing a lasting taste of malt and hops, along with a slight burning sensation so you don't forget the raw power of the beer you just drank.
At a burly 7.5% ABV, this brew is sure to appeal to those who demand strong flavours, but may be a bit much for those who can't yet stomach the bitter nature of hops. If you already enjoy IPA, you'll most likely enjoy Dead Reckoning Royal IPA; if not, this brew might just be too much for you.